Primitive Roadside Campsite— Nugent Mountain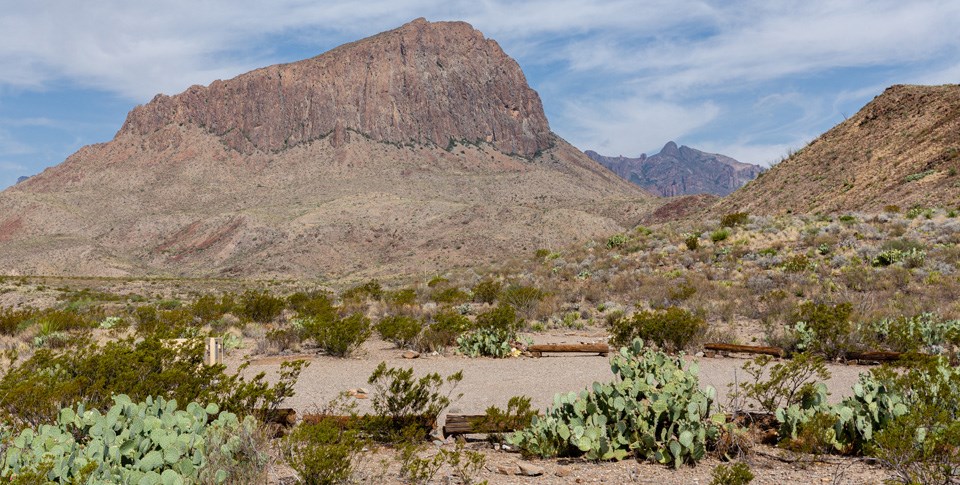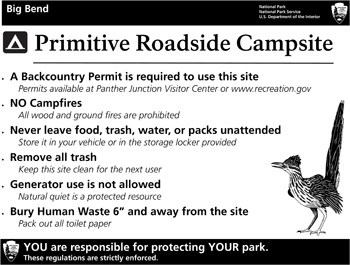 Campsite Specifics
Nugent Mountain 1 (NM-1) can accommodate 3 vehicles*, 20 people, 4 horses.
maximum vehicle size is 30'
*NOTE: A trailer is considered a vehicle for site capacities.
Primitive roadside sites offer nice views, solitude, and a small flat gravel space to set up camp next to your vehicle. No shade, toilets, or other amenities are provided. The use of generators is prohibited in the backcountry.
You can now obtain a backcountry permit to use this site up to 180 days in advance through www.recreation.gov
Directions
This campsite is located 1.1 miles along the Glenn Spring Road. The access road to the campsites is 0.25 miles long.
Road Conditions
Glenn Spring Road, and all campsite access roads along it, are maintained for high clearance vehicles only. Road conditions can quickly deteriorate after rains causing roads to become heavily rutted.
Vegetation
No shade at this site. Vegetation is sparse grasses and lechuguilla.
Views
Good views of the Chisos Mountains to the west, Chilicotal Mountain to the east, and Nugent Mountain to the west. Crown Mountain is visible to the left of Nugent Mountain.
Remarks
This site is suitable for larger groups and has enough space for a trailer to turn around.
Campsite Photos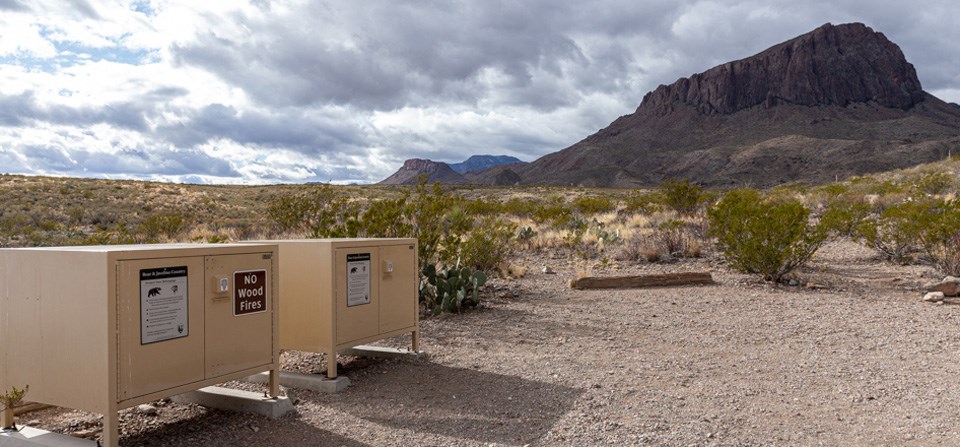 Last updated: October 4, 2021