Primitive Roadside Campsites— Croton Springs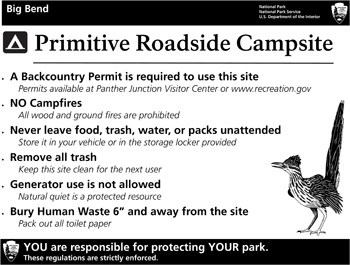 Campsite Specifics
Croton Spring 1 (CS-1) and Croton Spring 2 (CS-2) can each accommodate 2 vehicles
(A trailer is considered a vehicle for site capacity), 6 people, no horses.
Maximum vehicle length is 30 feet.
Primitive roadside sites offer nice views, solitude, and a small flat gravel space to set up camp next to your vehicle. No shade, toilets, or other amenities are provided. The use of generators is prohibited in the backcountry.
You can obtain a permit to use this site up to 180 days in advance through
www.recreation.gov
Directions
Croton Spring Road is a short, one-mile improved dirt road located nine miles west of the Panther Junction Visitor Center. Two campsites share a large cleared area at the end of the road.
Road Conditions
Croton Spring Road is generally in good condition and accessible to all vehicles. After rains the road may become deeply rutted. Beyond the campsite area, a gate restricts further vehicle access. You may walk the eroded roadway into Croton Wash.
Vegetation
There is no shade at either of the Croton Spring campsites. There is minimal groundcover nearby.
Views
Good views of the Chisos Mountains and typical desert terrain. Croton Peak and Slickrock Mountain are visible to the north. Croton Spring and Wash are within short walking distance from the campsite area.
Cautions
Javelina frequent this area. Secure all food in your vehicle, including coolers. Javelina can become aggressive around food.
Remarks
The two campsites are adjacent to each other and share a parking area. These sites are suitable for a larger group by combining the two sites. Croton Spring is a reliable water source for wildlife.
Campsite Photos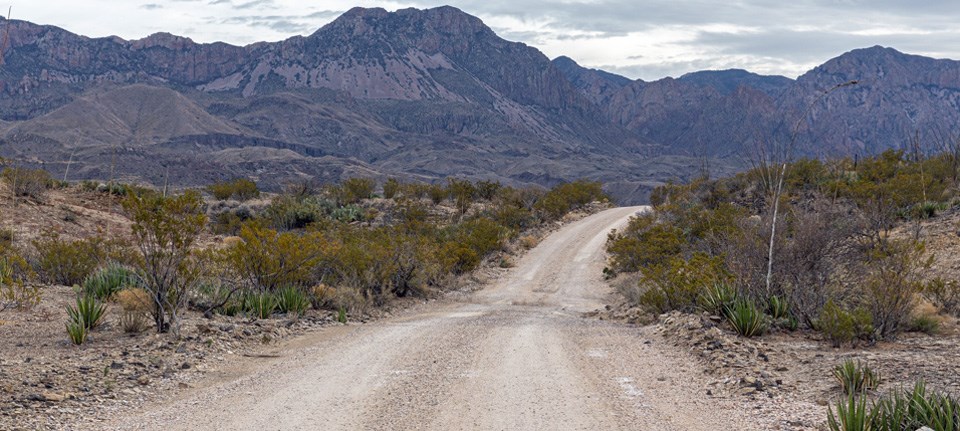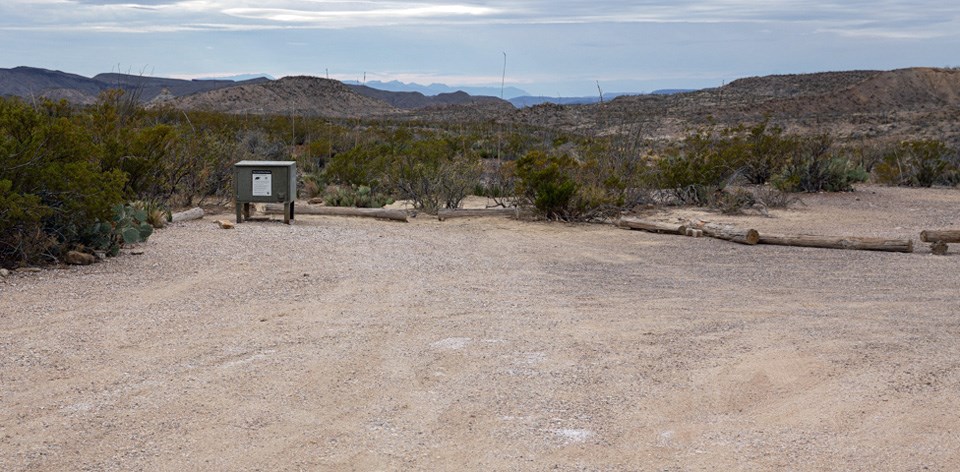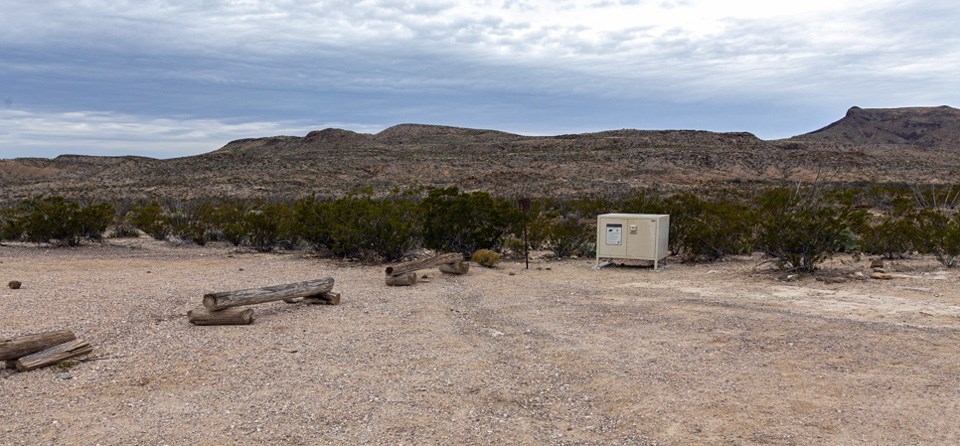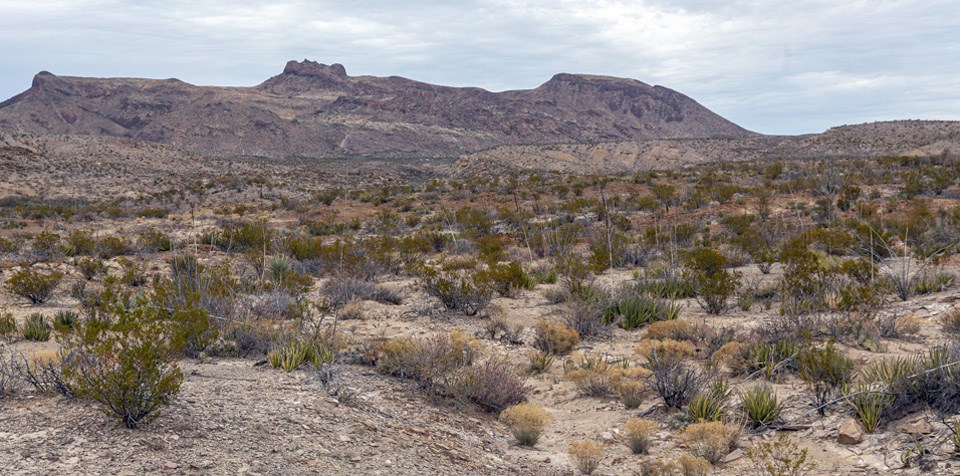 Last updated: June 2, 2020