Big Bend's Landfill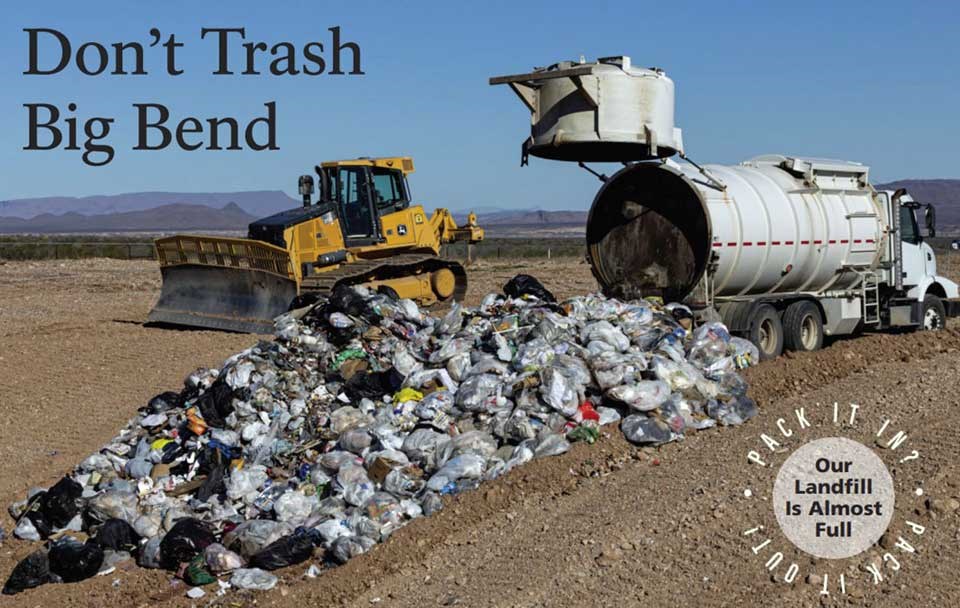 Quick, We Need A Diversion!
Did you know that Big Bend National Park is one of only two national parks that has an active landfill?

Big Bend National Park is one of the few national parks that still operates a landfill within park boundaries. Over 450 tons of refuse from park visitors, residents, and the Chisos Mountains Lodge and Restaurant are buried each year. At current rates of use, the park landfill will be full by 2025-2030. There is little desire to expand or renew the landfill within park boundaries. The NPS is actively pursuing environmentally-friendly alternatives to reduce and redirect as much trash as possible.
Given that a big part of the National Park Service mission is to protect and preserve natural, cultural and historic resources, a landfill within a park seems counter-intuitive. The remote nature of Big Bend means that options for dealing with waste are few and far between. The closest landfills are currently 2-3 hours drive each way. Currently, the only waste hauled out of the park is construction and demolition waste and, of course, all the recyclables.
The NPS filed for the original landfill permit in 1974. It is operated under strict regulations according to both Texas and NPS regulations. The landfill is surrounded with an electric fence to keep out wildlife, well-hidden from the scenic views in the park, and the Big Bend team takes great care to make sure all dumped trash is covered completely as quickly as possible to prevent debris blowing out across the landscape.

Please do all you can to reduce your waste and not feed the landfill.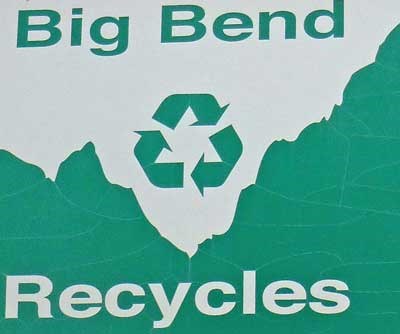 YOU CAN HELP:
Don't generate trash.
Avoid single-use items. Bring your own refillable water bottle instead of buying bottled water. Use your personal coffee thermos instead of a paper cup and lid from the gas station or store. Pack your food in reusable containers instead of single-use plastic bags. Avoid plastic bags altogether by bringing your own cloth bags to stores.

Take "Pack it in, Pack it out" to the next level!
Be a friend of Big Bend and Pack it in, pack it ALL the way out. One of the
most important ways you can help is to take your trash home with you. Every little bit helps!

Reduce, Reuse, RECYCLE whenever possible!

Thank you for being a part of our "zero landfill contribution" efforts.
Last updated: April 13, 2023