Chisos Basin Campground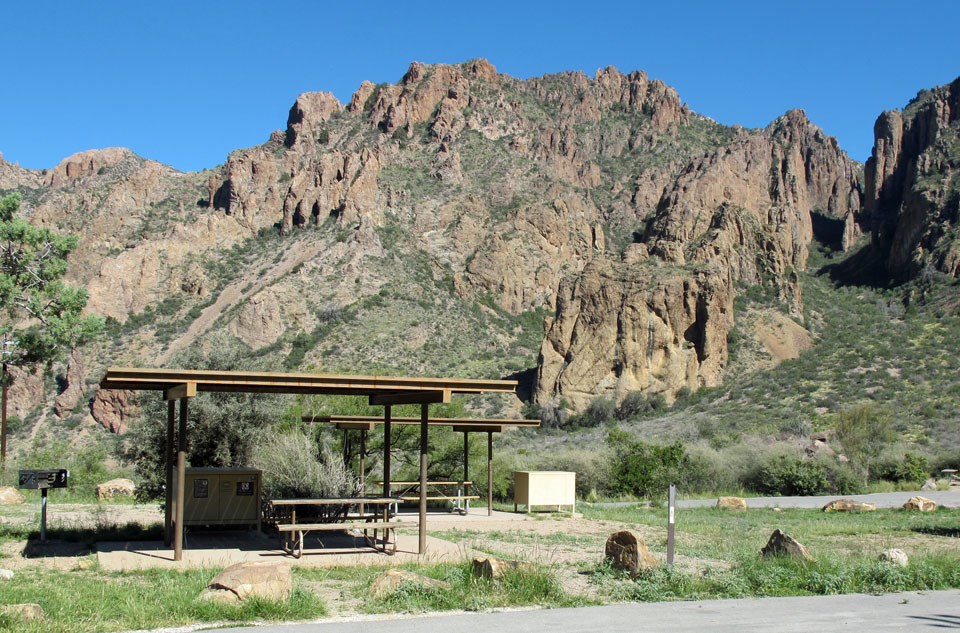 RESERVATIONS ARE REQUIRED through www.recreation.gov
No First Come First Served Camping

The Chisos Basin Campground is nestled in an open woodland within a scenic mountain basin. Campers enjoy the views of Casa Grande and Emory Peak, and the sunset through the nearby "Window" is a Big Bend highlight. Some of the park's most popular trails begin nearby.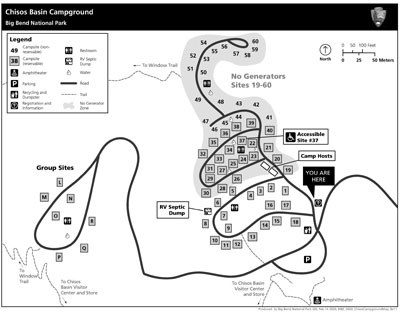 Elevation
5,400 feet
Open
Year-round
Details
Campground (no hook-ups). $16 per night ($8 per night with a Senior or Access pass). Flush toilets, running water, grills, picnic tables, and dump station. Trailers over 20' and RV's over 24' are not recommended due to narrow, winding road to the Basin and small campsites at this campground.
Reservations Required
2/3 of the Basin campsites are reservable up to 6 months in advance.
1/3 of the Basin campsites are reservable up to 14 days in advance.
To check on availability, or reserve a campsite, please contact recreation.gov
Big Bend National Park cannot make reservations for you.
Group Campsites
Group Campsites are Closed at this time
7 group campsites are available by advance reservation only. Total overnight occupancy for the Chisos Basin group campground is 118 persons. All group sites have a minimum occupancy of 9 persons. Sites L, P, Q, and R hold a maximum of 20 persons each. Sites N and O hold a maximum occupancy of 14 persons each. Site M has a maximum occupancy of 10 persons. Tents larger than 8' X 8' are not recommended because of site layout; however, sites P, Q, and R can accommodate larger tents if necessary. Sites P, Q, and R have shade ramadas. To reserve a group campsite, contact recreation.gov or call 1-877-444-6777.
Generator Hours
--8:00 AM to 11:00 AM and 5:00 PM to 8:00 PM
--Generators may only be used in specified sites.
Campground Regulations
For your safety and enjoyment, and the protection of park resources, please abide by all park campground regulations.



Last updated: June 1, 2021