Get Involved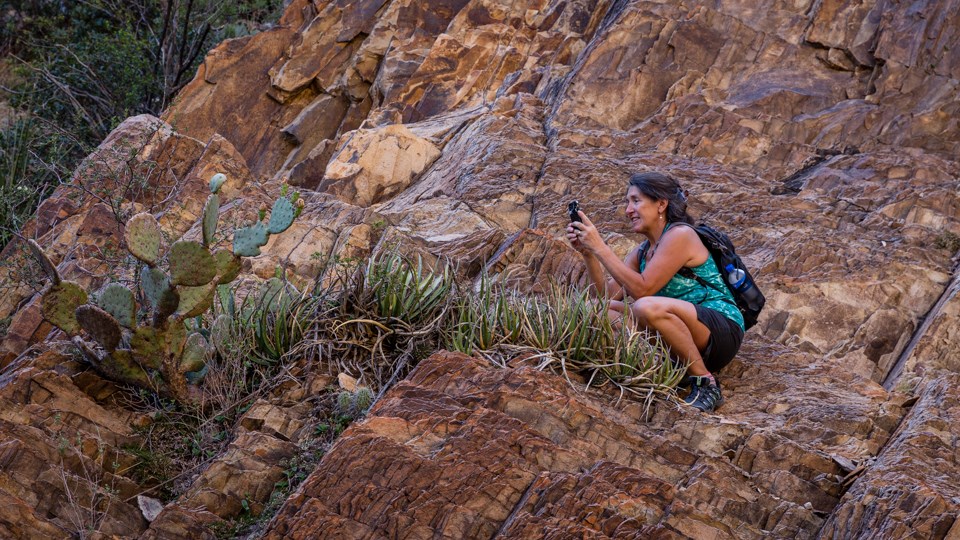 Contribute to our knowledge of plants in the park! We offer many ways to learn more about the plants of Big Bend and to share your knowledge with researchers and other plant enthusiasts. Your efforts may seem small, but they will make a BIG difference as we combine your observations with others.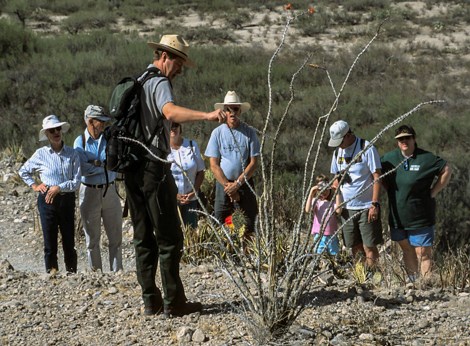 Ranger-led Program
Ranger-guided programs about plants of Big Bend National Park are offered throughout the year. Check the weekly schedule and join us to learn more about these fascinating plants!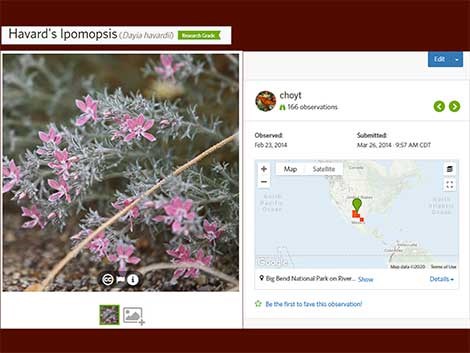 Report your sightings on iNaturalist and contribute to our understanding of the biodiversity of Big Bend. iNaturalist shares your sightings with scientific data repositories such as the Global Biodiversity Information Facility to help scientists find and use your data. You can also search the iNaturalist database to see what other people are reporting in the park.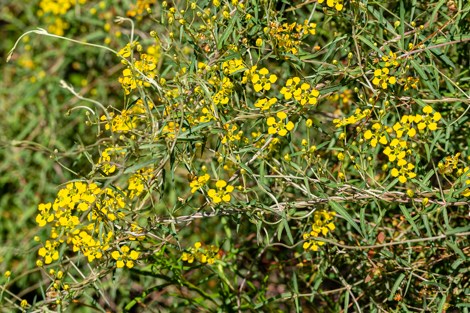 The third week of October is Texas Native Plant Week. Plan a trip to the park and see how many plants you can document and identify. Upload your findings to iNaturalist Wild Plants of Texas Bioblitz Challenge and be part of a state-wide effort to inventory the native plants of Texas.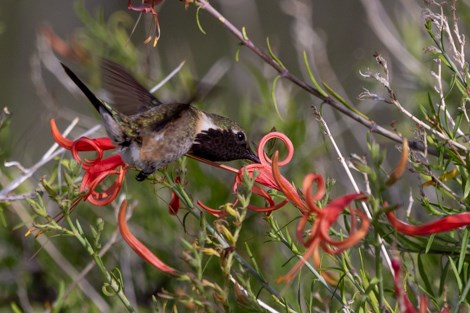 Plants and pollinators go hand in hand. National Pollinator Week (3rd week in June) is a time to celebrate Big Bend's pollinators and their floral partners. Come to the park and participate in special pollinator week programs or submit your sightings of plants and their pollinators to iNaturalist. Every sighting helps us learn more about the biodiversity of the park!
Last updated: September 21, 2020