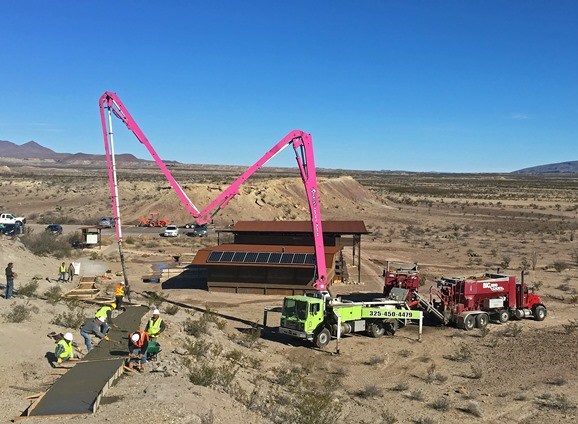 Where Does Your Money Go?
Big Bend participates in the congressionally authorized Federal Recreation Lands Enhancement Act. Under this program, parks keep 80% of all fees collected; the remaining 20% will be deposited in a special account to be used in parks where fees are not collected.
Funds generated by the fees are used to accomplish projects the parks have been unable to fund through yearly Congressional allocations. Your entrance and campground fees help Big Bend National Park complete important projects that directly benefit you and other park visitors.
Projects made possible with your fees:
Upgrade Backcountry Composting Toilets
Upgrade Public Restroom at Castolon
Resurface Fossil Discovery Trail
Rehabilitate Comfort Stations in Chisos Basin Campground
Install Food Storage Boxes at Backcountry Roadsite Campsites
Remove River Cane Along Rio Grande Village Nature Trail
Install Vault Toilets at Maverick and Persimmon Gap Entrance Stations
Improve Backcountry Campsites in the Chisos Mountains
Replace Tile Roofs on Two Historic Cottages
Replace Way Finding Signs Parkwide
Upgrade Cottonwood Campground Irrigation System