Oasis of Discovery
Educators and students will find a wealth of unique subjects and places for study when using Big Bend as part of their curriculum. The distinct resources preserved in the park include fossil bearing strata, exceptional biological diversity, prehistoric cultures, and historical time periods from New Spain to the modern era.

A field trip to the Big Bend, either actual or virtual, will enhance the learning experience for students of all ages.

Join us for a fun, informative, and free Distance Learning Program!
Using the magic of technology, a park ranger from Big Bend can interact live with your classroom or group.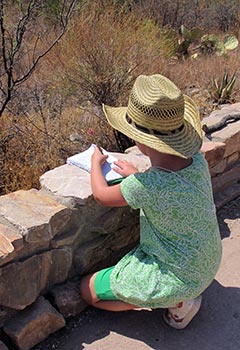 Last updated: September 22, 2021