Volunteer Groups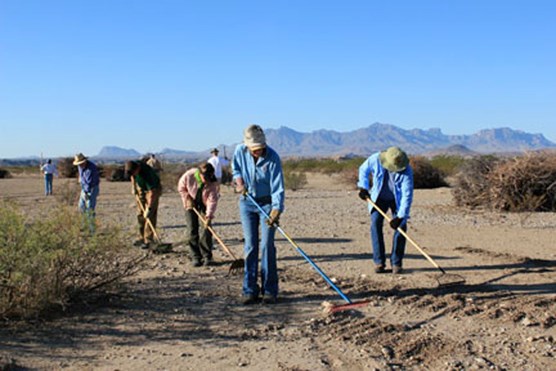 Is your organization considering a community-service project in Big Bend? Here are some tips:
Call us with as much advance notice as possible.

Three weeks is the minimum advance notice for organizing a work project.
Smaller groups of 10-15 volunteers are optimal for work projects at Big Bend.
Vigilent, engaged leaders are a key to the success of volunteer work groups.
Ability to dedicate at least six hours to a service project.
Be flexible on your dates and, if possible, schedule your work days on weekdays.
During our peak periods (Thanksgiving, Christmas, or the month of March) we do not have the available resources to accommodate service projects.
Plan on bringing your own camping equipment.
Last updated: February 24, 2015