Big Bend Conservancy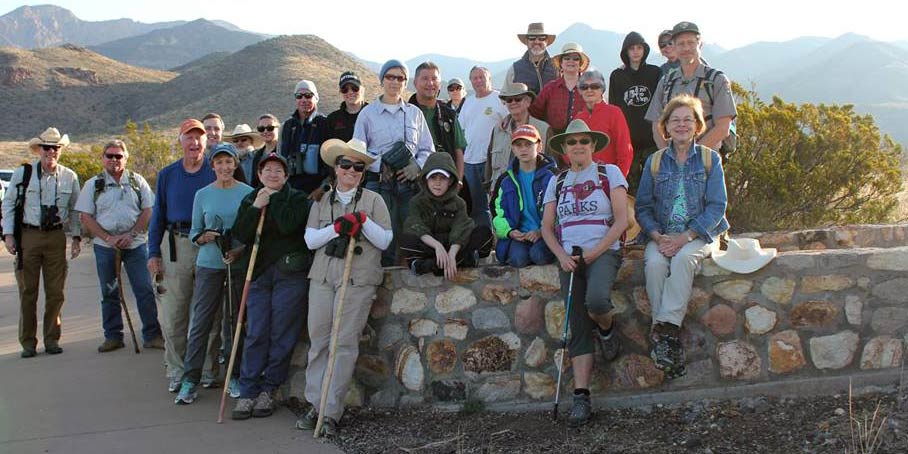 Founded in 1996, the Friends of Big Bend National Park is a private not-for-profit organization with a mission to support, promote, and raise funds for Big Bend National Park in partnership with the National Park Service and other supporters who value the unique qualities of this national resource on the Rio Grande. The Friends of Big Bend National Park has funded a range of critical projects, including wildlife research programs, the purchase of equipment to monitor air and water quality, and the construction and renovation of Park infrastructure.
For more information, visit Big Bend Conservancy or write:

Friends of Big Bend National Park
PO Box 200
Big Bend National Park, Texas 79834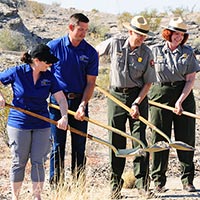 Fossil Discovery Exhibit
On Saturday, September 26, Big Bend National Park and the Big Bend Conservancy held a ground breaking event for the Fossil Discovery Exhibit. Eighty five visitors and partners attended the ceremony. This combined partner and Centennial Cost Share project, a $1.3 million outdoor exhibit, will be the largest expansion of park interpretive resources to date, and showcase the 130 million years of paleo diversity that the park preserves.


Last updated: September 29, 2015