Things To Do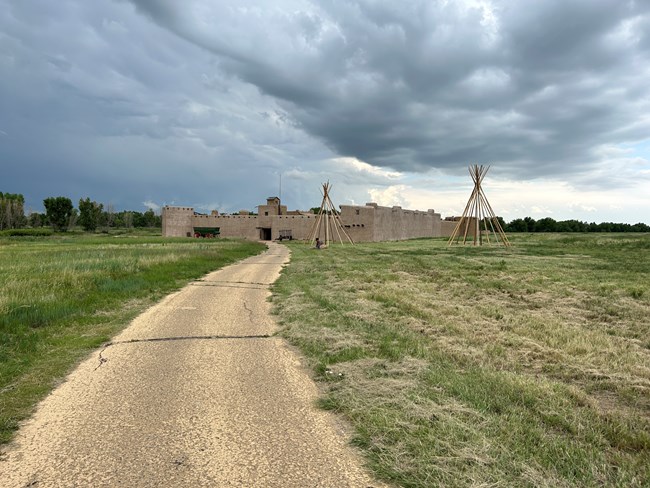 Walk into History
A 1/4 mile (1,275 feet) walk down the route of the Santa Fe Trail is required to bring you to the gate of the fort. Inside you can view the 20 minute documentary film, "Traders, Tribes and Travelers". Self-guided tours and the film are available throughout the year. Visitors with
accessibility needs or mobility limitations
are advised to contact the park before their visit.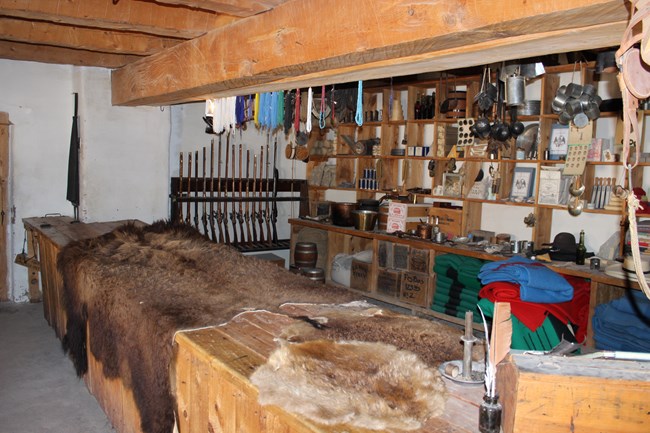 Self-Guided Tour
Take a self-guided tour of the fort and discover the role the fort played in opening the west. A self-guided tour booklet is available when you arrive. Park Rangers are available to answer any questions.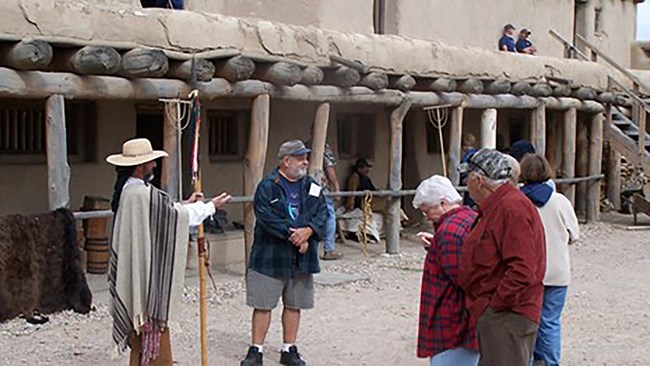 Ranger Programs
Guided tours are offered daily at 10:00 a.m. and 2:00 p.m., from Memorial Day through Labor Day, depending on staffing levels.

Join a Park Ranger to learn more about the people and activities at Bent's Old Fort in the 1840's. Groups need reservations 719-383-5026. Ranger Programs are not available during special events.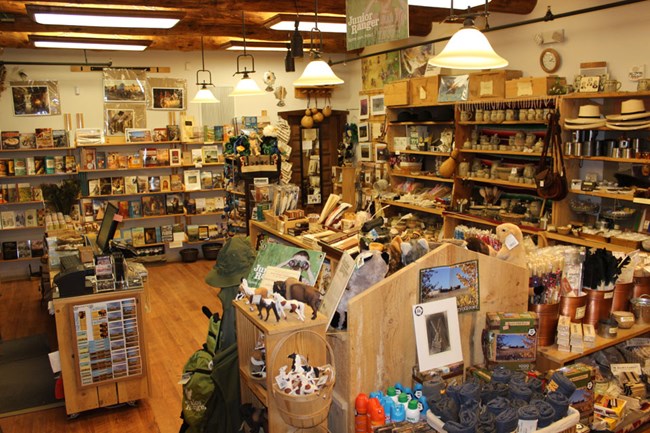 The park store located at the rear of the fort provides a collection of items relating to the history of the fort. Adult and children books about western frontier, nature, and local history are available. Trades goods of the period, games, puzzles, videos and music CDs, and children books round out the offerings. Some items are definitely unique and usually hard to find. Call 719-384-2800 for assistance.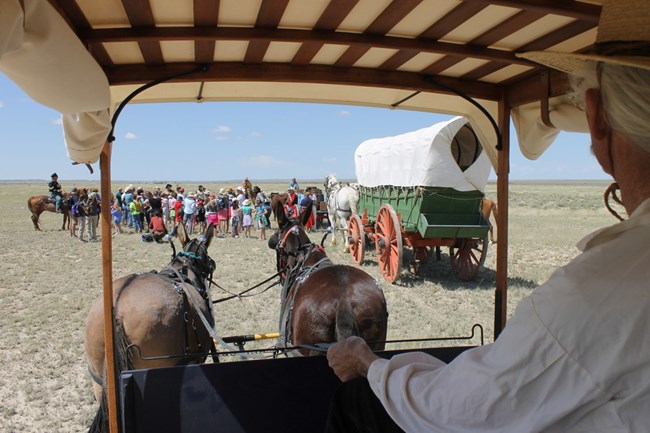 Special Events
The Calendar lists the Special Events at Bent's Old Fort National Historic Site each year.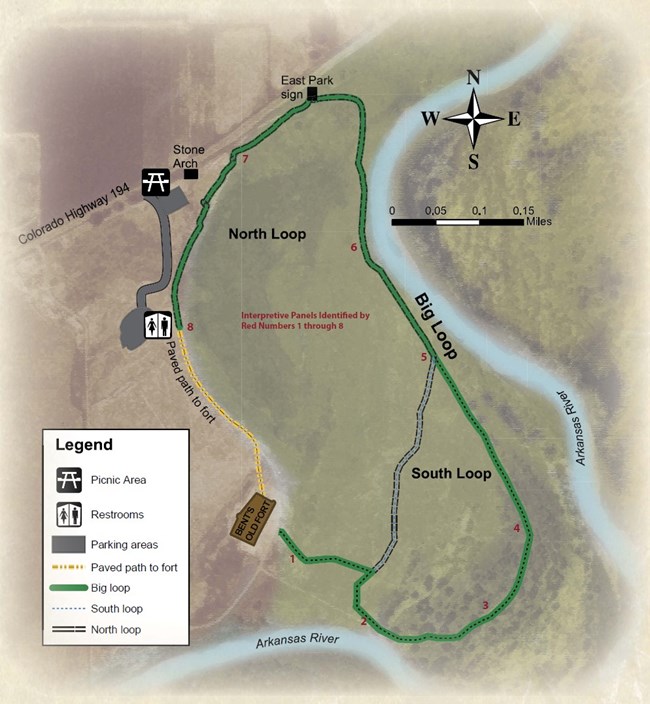 Bent's Old Fort Hiking Trail
Visitors can hike a mile and a half trail that winds its way through the cottonwood trees alongside the Arkansas River. The marsh is home to several species of birds. Interpretive exhibit signs tell the story of the river ecosystem, Santa Fe Trail and Bent's Fort. Contact the park for a bird list.
Last updated: October 11, 2023