Park Store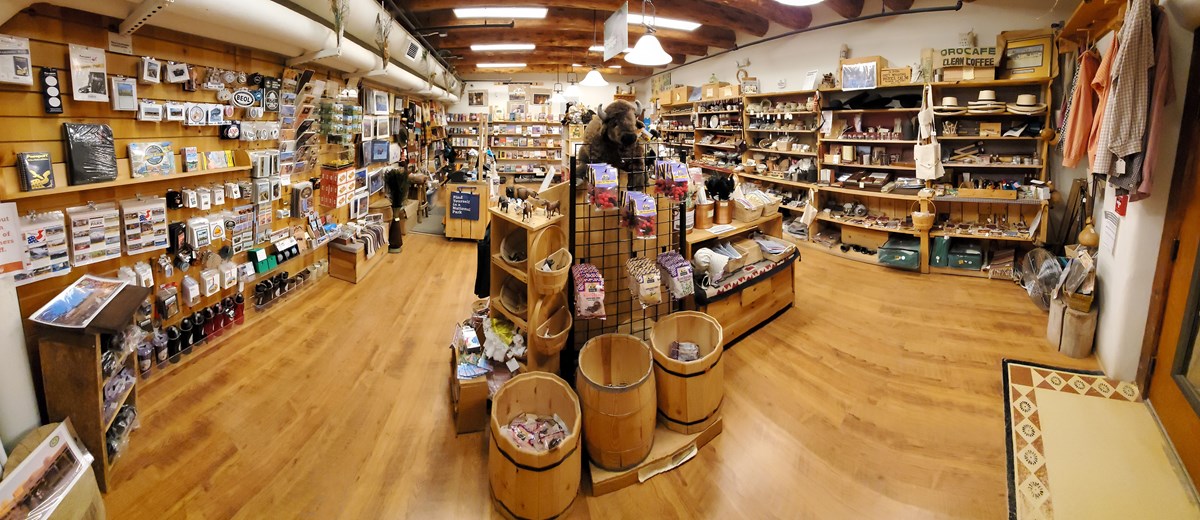 The park store is operated by Western National Parks Association (WNPA), an official non-profit partner of the National Park Service dedicated to supporting the educational mission of Bent's Old Fort National Historic Site. The park store has a wide range of books, maps, travel guides, media, educational games, posters, and other items available for retail sale. These products complement the interpretive themes you experience when visiting the park. The park store is located at the rear of the reconstructed fort, or you can visit the online park store or you can contact the store directly at 719-384-2800.

The Trade Goods and Park Store at Bent's Old Fort offers many of the same trade goods that were exchanged for bison robes and other peltries at the fort in 1846. A visit to the store links you to the past when Bent's Fort was part of a thriving commercial trading empire. You can purchase replicas of the same goods offered by the Bent brothers and carried along the Santa Fe Trail. Items such as flint and steel, powder horns, and copper rum cups might have been supplies the mountain men needed; the Indians wanted trade beads and coffee; from Mexico came shells and baskets. Hand made leather pouches and blankets, Hudson Bay blankets and Dutch ovens are examples of goods offered for sale.
In addition to trade goods, over 100 titles relating to the Fort, Native Americans, Sand Creek, mountain men, the fur trade, historical cooking, and the Santa Fe Trail are available for every age and level of study.

Click here for a list of books.
Click here for a list of trade goods.
Your purchases directly support educational and scientific research programs at Bent's Old Fort National Historic Site. A membership with WNPA allows you to become a partner with our western parks and thousands of people who visit daily. Six levels of membership offer you the opportunity to chose your level of commitment and all donations are tax deductible. For more information, contact Western National Parks Association at www.wnpa.org or pick up a brochure at any one of their 67 locations.



Last updated: September 30, 2022