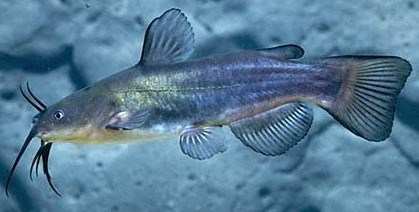 To date only four (4) species of fish have been documented at the site, although this represents only 16 % of the species possible in the park. The Plains killifish, and Flathead minnow are the most abundant species in the large wetland. The Common carp is the most common species in the Arkansas River.
- Thursday, August 26, 1846,
Report of Lt. J. W. Abert of his Examination of New Mexico - "The men in their leisure moments amused themselves with fishing. Cat fish and hickory shad are the only kinds I have ever seen in these waters; and we found them very palatable, although they may not be compared with the white fish of Lake Superior or the rock fish of the Potomac."