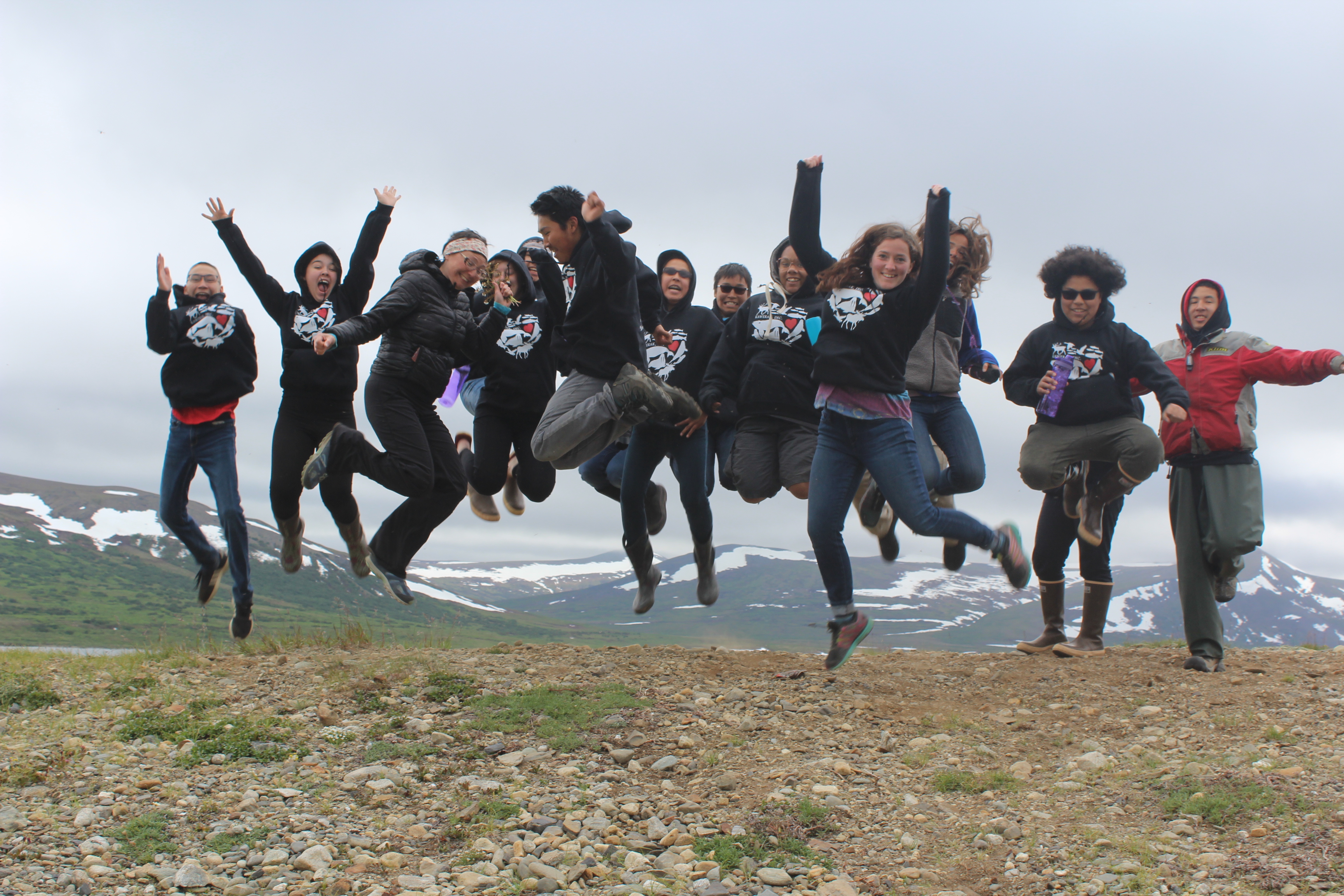 News Release Date:
July 16, 2018
Contact: Hannah Atkison, 907-442-8342
In July 2018, twelve high school students from Nome and Koyuk participated in the fourth annual Nome Archaeology Camp. The hands-on camp aimed to inspire curiosity about cultural and natural resources, teach the practical skills necessary to research, document and protect heritage resources, and introduce new fields of study, career paths, and mentors.
The camp was 7 days long at Salmon Lake, approximately 38 miles outside of Nome. This year, the syllabus included history lessons and tour at Pilgrim Hot Springs with Matt Ganley (Bering Straits Native Corporation), an ethnobotany lesson with Mary Jane Litchard, caribou subsistence hunting lecture, documentation of four archaeological sites (three previously-recorded sites and one un-recorded site), tours of exhibits and collections at the Katirvik Cultural Center and the Carrie M. McLane Memorial Museum, and elder storytelling.
As a final project, the students summarized what they have learned and give camp style presentations of their topics. Students presented posters on the topics of culture, sharing knowledge, and archaeology with the overarching themes of community based participatory research and decolonizing anthropology. Each presentation included direct action that can be taken by the camp partners, such as petitioning the USGS to change the name of Salmon Lake to the original Inupiaq name. As a follow up to the camp, students will submit a formal presentation to the Alaskan Anthropological Association Annual Meeting, February 29-March 2, in Nome, AK.
This camp was made possible by the following partners:
Alaska Geographic
National Park Service
Bering Straits Native Coorporation 
Kawerak Inc. 
University of Alaska Fairbanks (Northwest Campus)