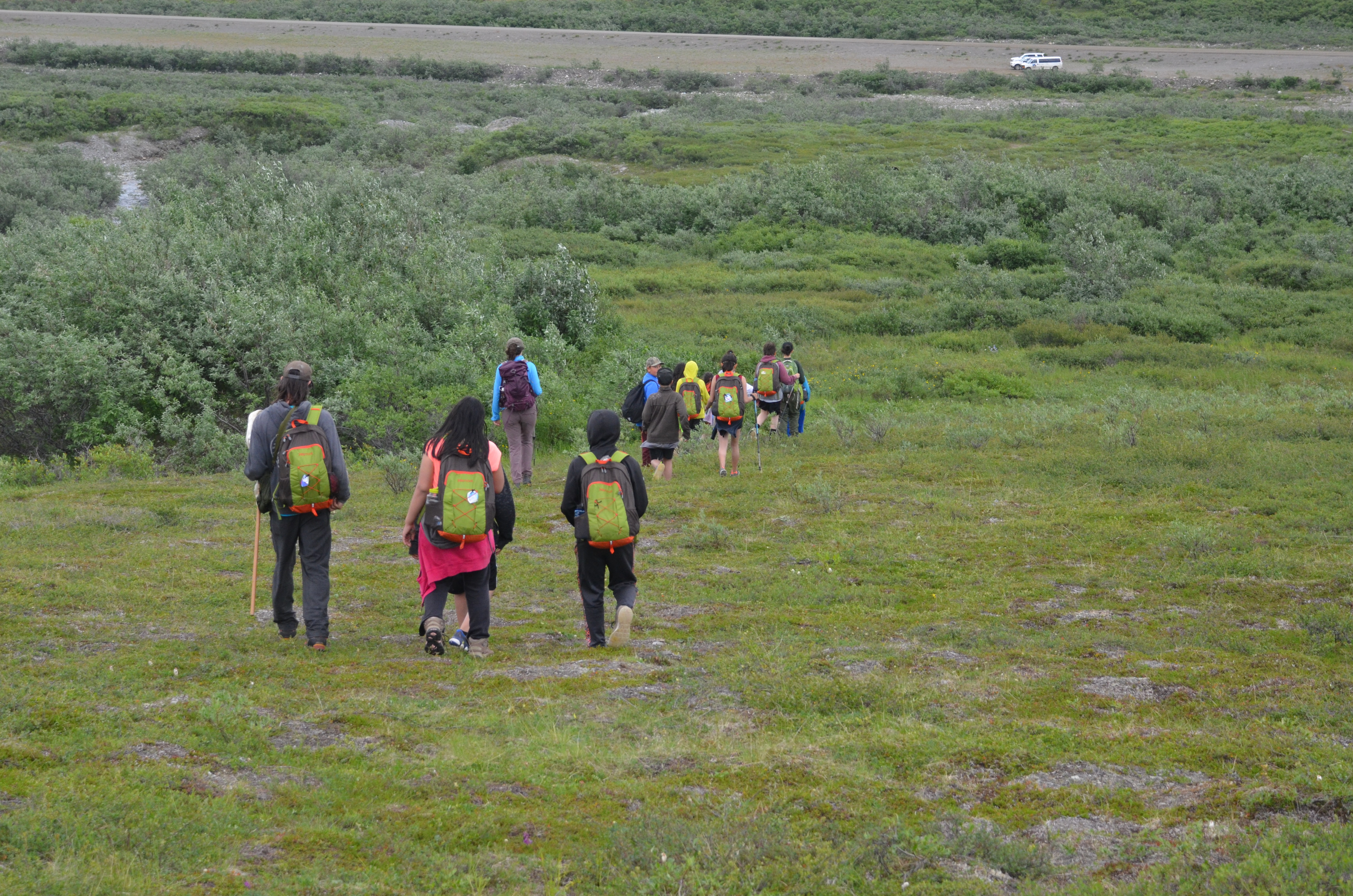 News Release Date:
July 23, 2018
Contact: Katie Cullen, 907-443-6116
On July, 14 students, 3 park rangers, 2 teachers, a biologist, an entomologist and a bird expert participated in Camp Iyat. For three consecutive years, Bering Land Bridge National Preserve has hosted the camp previously known as Bering Land Bridge Bioblitz. The new name harks back to Serpentine Hot Springs' traditional placename meaning "a cooking place".  
While the camp was held just outside Nome, due to uncooperative weather, the participants had the opportunity to learn alongside experts who are passionate about their field of study. They experienced the outdoors and asked questions about the ecosystem around them. The students ages 11-14 came from Nome, Wales, Shishmaref, Golovin, and Teller.
The first adventure during Camp Iyat was to Pilgrim Hot Springs where students enjoyed splashing and swimming.  Campers also had lunch next to Salmon Lake while battling mosquitos. One of the student's favorite adventures was a short hike to a beaver lodge and series of dams. They learned about beaver adaptations and effects on the environment.   
During their hike to Dorothy Falls they gained skills in swift water crossing and water safety. It was a challenging exercise for the students, as they had to work as a team to accomplish the river crossing.
The campers made new friends from other communities across the region, gained new experiences and an understanding of the environment around them. Thanks to the volunteers, U.S. Department of Fish and Game, and Nome Elementary School for helping make this possible.