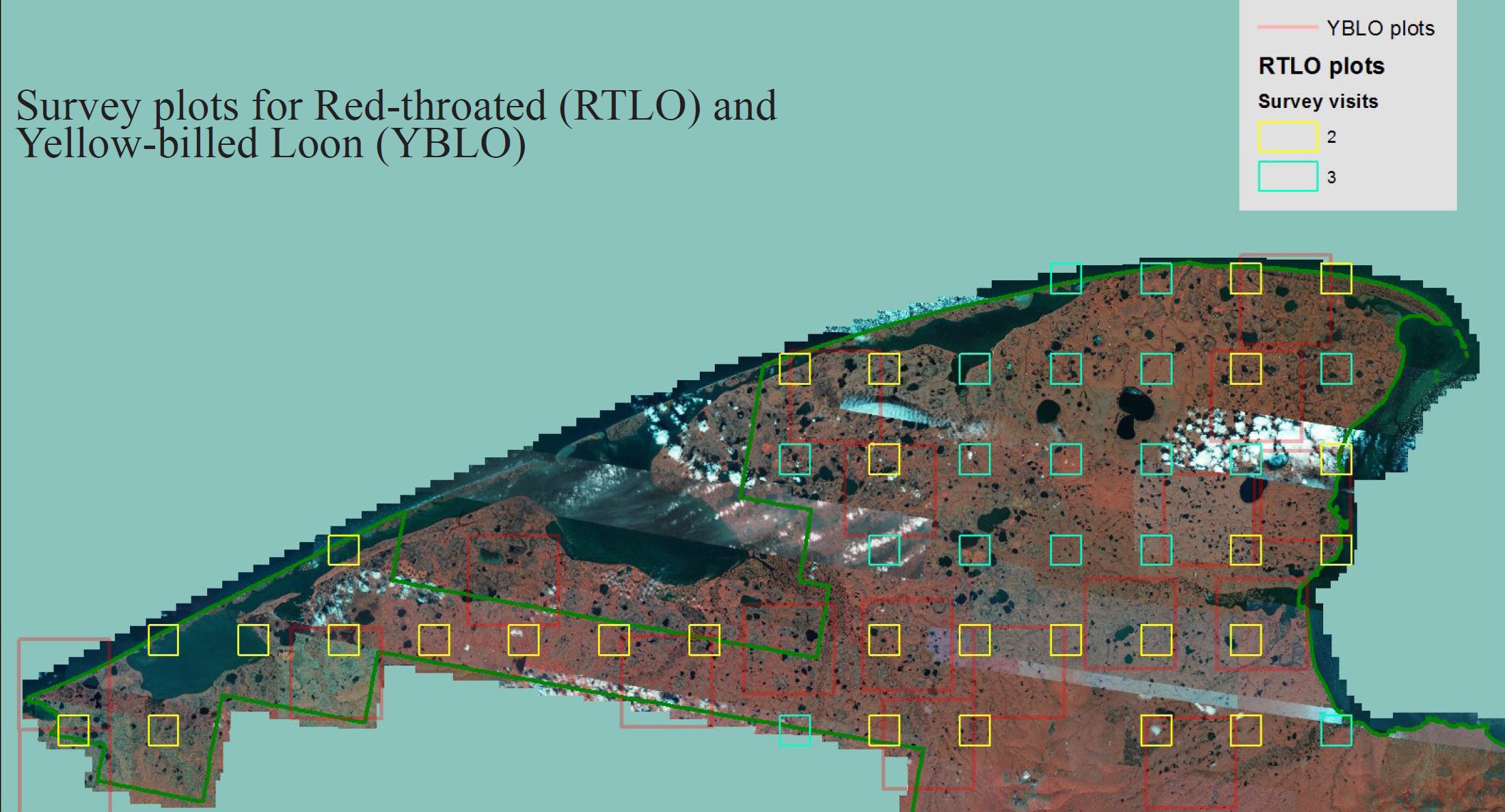 News Release Date:
May 22, 2018
Contact: Melanie Flamme, 907-978-9340
Contact: Eric Wald, 907-455-0624
The I&M Arctic Network will conduct aerial surveys of Yellow-billed and
Red-throated Loons in Bering Land Bridge National Preserve from June
21-30, 2018.
Aircraft & Base Operations
Quartz Creek 
Red and white PA18 Supercubs on wheels based out of Quartz Creek. 
Plane tail numbers: N5512Z, N8490Y, N9871D
Kotzebue
Red and white planes with following tail numbers
PA18 Supercub on wheels N8231E
CC18-180 Top Cub on floats N135L
PA18 Supercub on floats N2387S
Why are these surveys important? 
We conduct aerial surveys for Yellow-billed Loons and Red-throated Loons to help us to assess population occupancy, density and distribution. Yellow-billed Loons return to the same breeding lakes each year, making them ideal for monitoring population trends in a freshwater ecosystem. Yellow-billed Loons are considered to be one of the 10 rarest birds that regularly breed on the mainland U.S. Red-throated Loons forage in the nearshore marine environment and are
indicators of changes in these areas. These aerial surveys will provide the park with baseline data on the breeding population of Red-throated Loons.
Baseline data is important given increased marine vessel traffic and warming seas.