Astronomy at Bandelier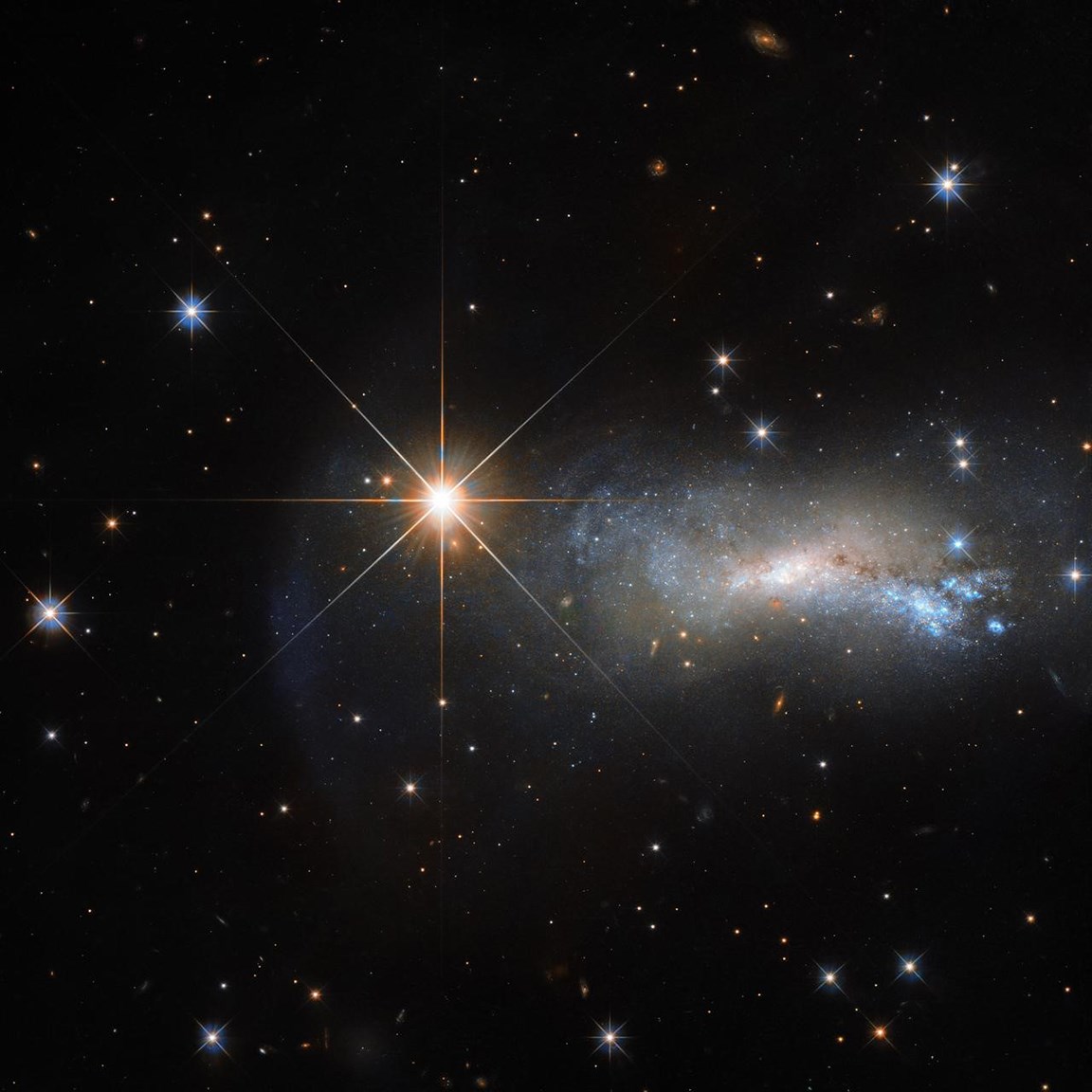 Half the park is after dark! For thousands of years, people in this area and around the world have gazed at the night sky to track events and important happenings, tell stories, or simply enjoy. While Bandelier's trails close at dusk, you can still experience the wonders of our dark skies with special, ranger-led programs every summer and fall. To read more about the importance of night skies at Bandelier, also see the Stargazing page.
Stargaze with a Ranger
The darkest skies give us the brightest stars—and, if the clouds cooperate, even a glimpse of the Milky Way! Join us on the nights of the new moon to stare up in wonder at the vast expanse of space, and learn some of the many stories that people have told about the stars for generations.
Summer 2022 Schedule:
Thursday, July 28 @ 8:00pm - CANCELED DUE TO WEATHER
Thursday, August 25 @ 8:00pm
Friday, September 23 @ 8:00pm
Tuesday, October 25 @ 7:00pm
Free; no reservations required. Programs last approximately one hour and take place in the Amphitheater Parking Lot, next to the campground. Camp chairs, light layers, and flashlights (red light preferred) are recommended. For more information, call the visitor center at 505-672-3861 x0.

Full Moon Hikes
Registration Required
As evening descends, join a ranger for a two-mile hike to watch the full moon rise over the mountains, and learn more about the natural and cultural importance of our closest celestial neighbor. Hikes are capped at 25 people, with a recommended age of 8 and up.

Summer 2022 Schedule:
Wednesday, July 13 @ 8:00pm
Thursday, August 11 @ 7:30pm
Friday, September 9 @ 6:30pm
Sunday, October 9 @ 6:00pm
Tuesday, November 8 @ 4:30pm
Free; reservations accepted no more than one week in advance of program. Hike lasts two hours, and attendees must stay the entire time. Close-toed shoes, water, and flashlights (red light preferred) required; layers, bug spray, and a snack recommended. For more information or to reserve your spot, call the visitor center at 505-672-3861 x0.


Other Night Sky Programs
Want more night sky programming? Join rangers at the Valles Caldera National Preserve, approximately 30 minutes west of Bandelier, on one of their summer programs! For more information about their offerings and dates, see their Ranger-Led Activities page.
Last updated: July 28, 2022