Cross-Country Skiing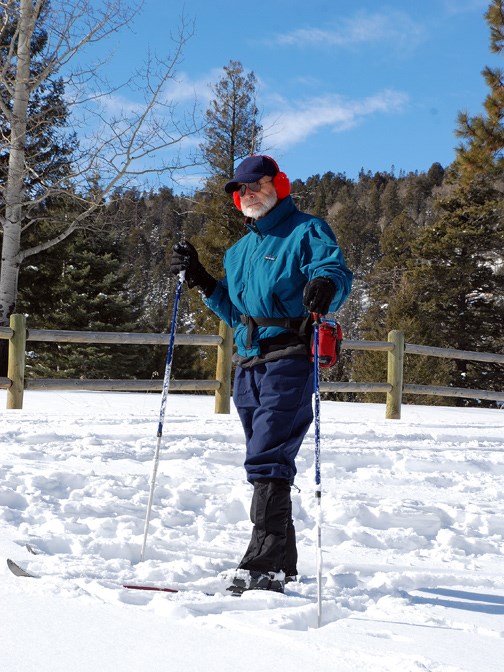 The Cross Country Ski Trails are also a good place to hike in the non-snowy months. Do a virtual tour of the Upper Frijoles Canyon Overlook (Blue) Trail here and the Sawyer Mesa (Orange) Trail here.

Opportunities to cross-country ski, snowshoe, and hike may be found in the Upper Frijoles area of the monument located off of Highway 4, near Forest Service Road 289 (Dome Road). There are four trails - the Cerro Grande Trail, the Alamo Boundary Trail (hard to access in the winter, FS 289 is often closed), and the two Upper Frijoles loop trails (one is 2.4 miles round-trip while the other is 5 miles round-trip). Trails are open during daylight hours only. Pets are not permitted. Please pack out all trash. Snowshoe users and hikers are asked to stay to the side of the ski trail.
Seasonal Conditions
Snow volume varies from year to year so call the visitor center (505-672-3861 x 0 or 1800) for current conditions. The ski and snowshoe season usually lasts from mid-November to mid-March. The trails are open all year to hiking.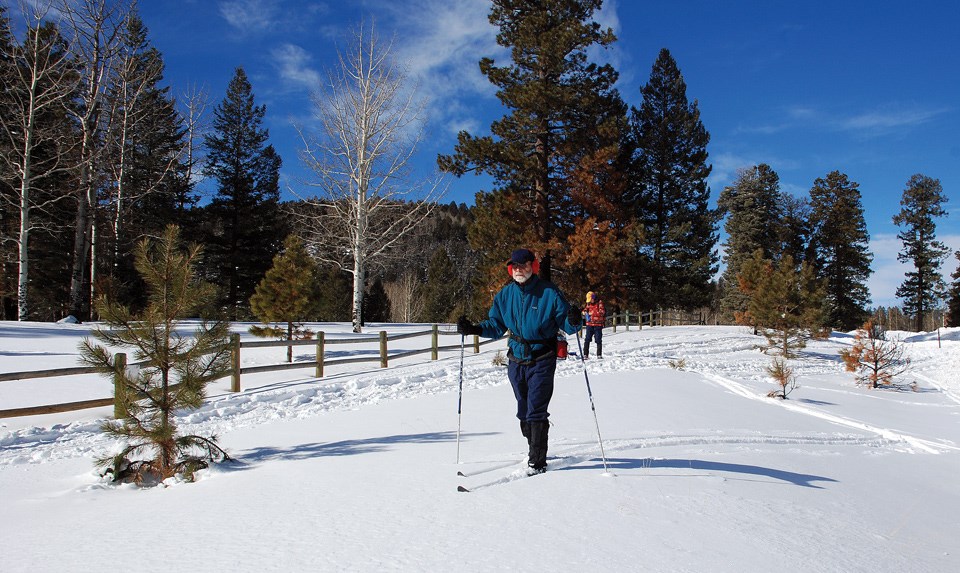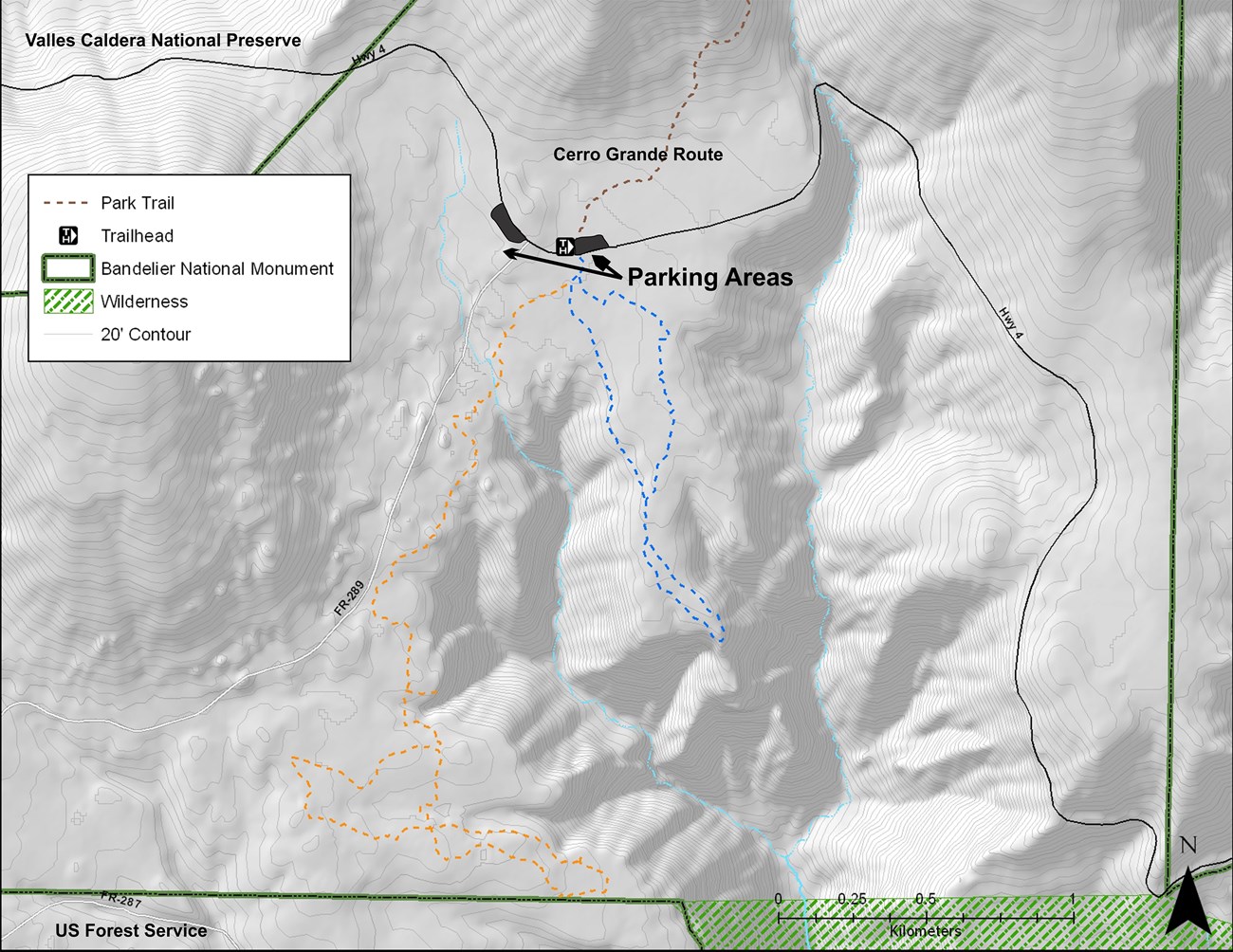 Last updated: January 29, 2022