Pets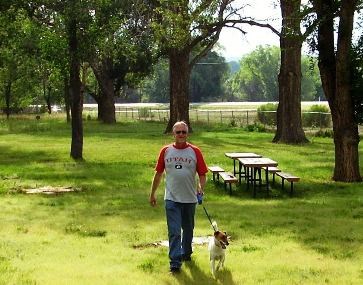 Pets are not allowed inside the visitor center at Aztec Ruins, nor are they allowed on the archaeological trail. Pets are welcome in the parking lot, the picnic area, and along the Old Spanish Trail. Service animals are the exception and are permitted everywhere visitors go at Aztec Ruins. What is a service animal?
Remember, temperatures can be high in closed vehicles, even when the outside temperature is not. Do not leave your pet for long periods of time in a locked vehicle. If you must leave a pet in a car, park in a shaded area, make sure to have the windows partway open, and above all, don't leave them unattended for long.
For the safety and comfort of other visitors, all pet waste must be bagged and put in the trash. Bags for visitor use are available in the parking lot and the picnic area.


Last updated: September 12, 2022