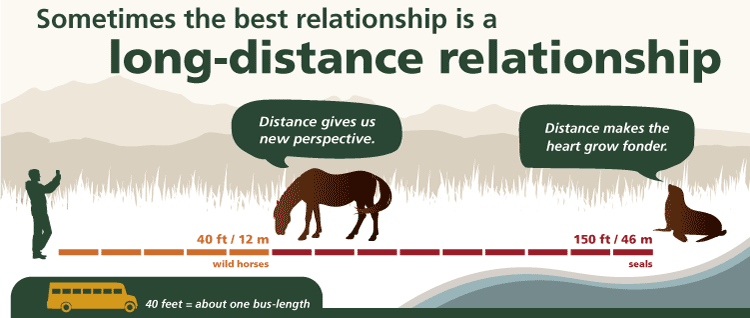 Many wildlife species can be found throughout the park.
Explore our wildlife pages
to find out what you can see.
When you spot wildlife, getting a great photo or video even from a distance isn't too hard if you follow our advice. Although mobile device cameras are convenient, you may want to bring along a camera that has a zoom lens for better zoomed-in photos of wildlife and horses. Keep at least 40 feet or one bus-length away from horses and deer, and 150 feet or three bus-lengths away from seals.