Accessibility
All visitor centers, most nature trails, bathhouses and wayside exhibits are accessible. The seashore has established two accessible campsites which may be reserved. Contact the park at 410-641-1441 press #1 for campsite information.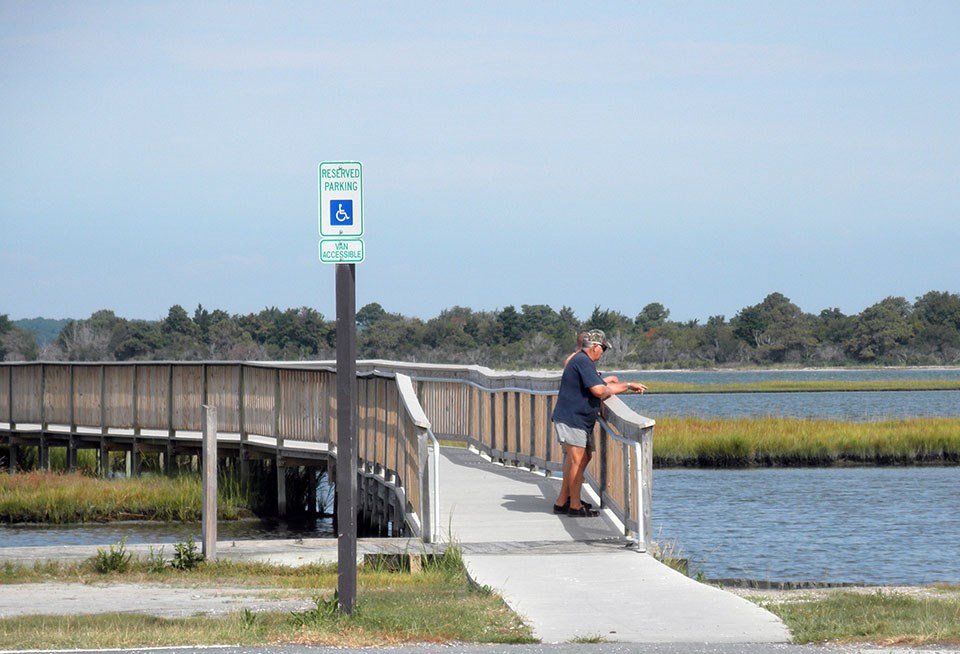 Trails
Wheelchair accessible trails - Maryland District
Life of the Forest Trail- 1/2 mile loop
Life of the Marsh Trail - 1/2 mile loop
Bicycle Bridge - 1/2 mile
Maryland District Trail Map
Wheelchair accessible trails - Virginia District
Black Duck Marsh Trail - 1 mile
Toms Cove Visitor Center Boardwalk - 1/8 mile
Wildlife Loop - 3.2 mile loop
Woodland Trail - 1.6 mile loop
Virginia District Trail Map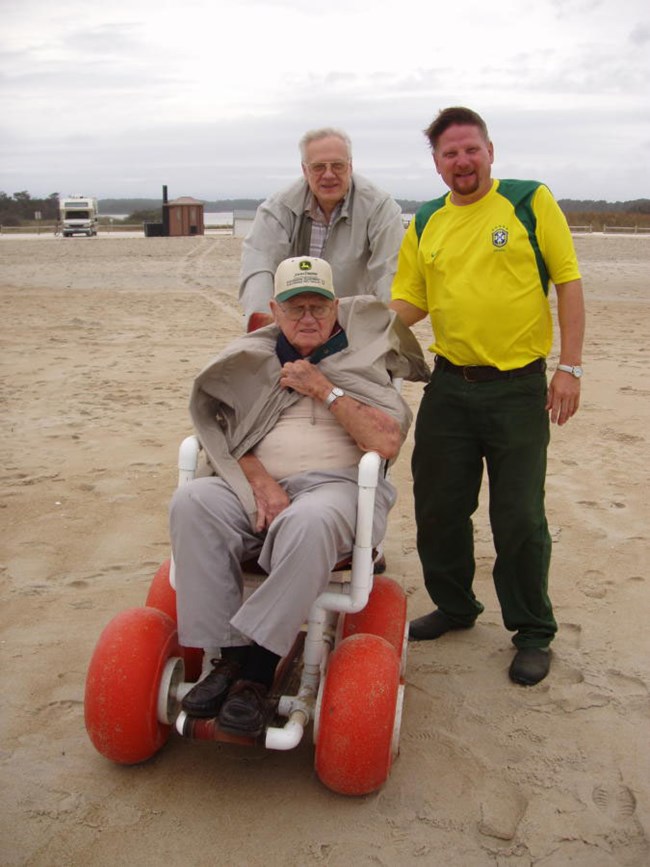 Beach Wheelchairs
Beach wheelchairs with balloon tires are available for use on the oceanside beaches in Maryland and Virginia. These beach wheelchairs are not self-propelled and need someone to push the chair. For more information please check at the Toms Cove Visitor Center in Virginia, (410-641-1441, press #2) or the Ranger Station in Maryland (410-641-1441 press #1).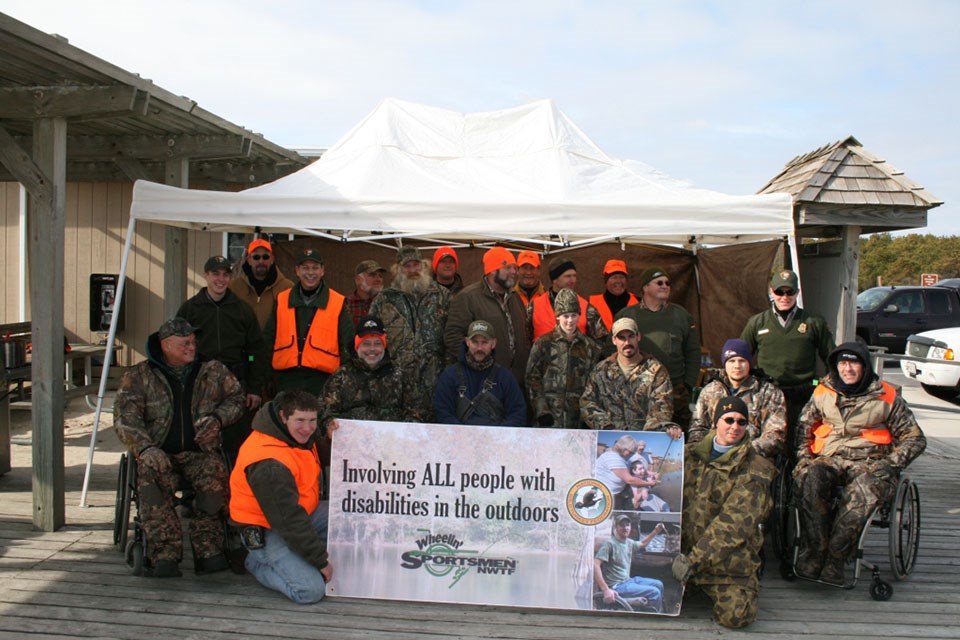 Accessible Hunting
Hunters with mobility impairments may obtain a "Universal Disability Pass" from the state of Maryland. Information on obtaining this permit can be found at DNR Regional Wildlife & Heritage Service Offices or online at the Maryland DNR website. Please refer to the Disabled Hunter Access section for more information.
The Seashore maintains one blind (Blind "A") for waterfowl hunters with mobility impairments. Please refer to Waterfowl section for more information. This blind may be reserved in advance by calling (410) 641-1441 press #1. More information on Blind "A", is available in our current Hunting plan available online on our Hunting page.
Developed Area Deer Hunt for Persons with Mobility Impairments: This is a bow-only sika deer hunt. For more information, contact the Chief Ranger's Office at (410) 629-6055.
Service Animals
Service animals are welcome in the park. In October 2018, the National Park Service (NPS) issued a policy memorandum regarding the use of service animals by persons with disabilities in national parks. The revised policy aligns the NPS policy with the standards established by the Department of Justice in 2010 and the Americans with Disabilities Act. Only dogs are classified as service animals, and they must perform a specific task that assists a person with a disability. Emotional support or comfort animals are not service animals.

For more information about service animals please visit www.ada.gov/service_animals_2010.htm and Service Animals in National Parks.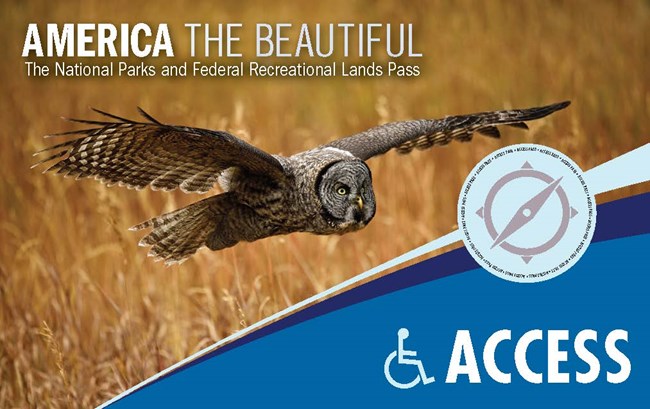 National Parks and Federal Recreational Lands Pass
This is a free, lifetime pass for U.S. citizens or permanent residents of the United States that have been medically determined to have a permanent disability. The pass provides access to, and use of, Federal recreation sites that charge an Entrance or Standard Amenity fee. It replaces the Golden Access Pass. Golden Access passes may be exchanged free of charge. more information...
Last updated: February 25, 2023