News Release
Whale on Assateague Island National Seashore Beach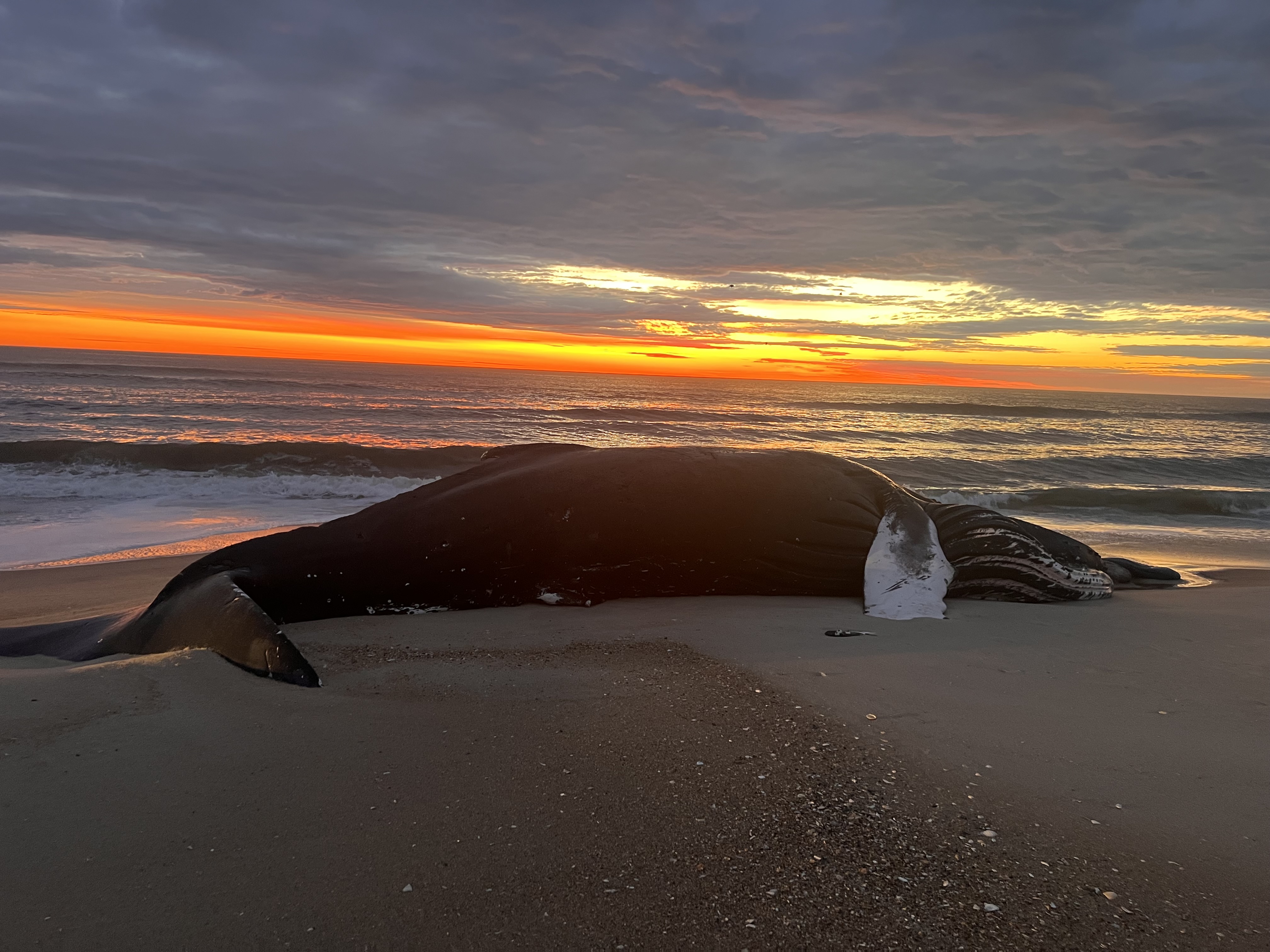 News Release Date:
January 17, 2023
Contact: Hugh Hawthorne
Berlin MD-On the morning of Monday, January 16
th
a dead whale was discovered on the beach at Assateague Island National Seashore. The whale is an approximately 20-foot-long Humpback. It is currently located in the Maryland Oversand Vehicle Area. The OSV is currently closed at the 21.8 KM mark to allow the whale to be safely dealt with.
Park Service staff at Assateague Island National Seashore immediately contacted the Maryland Department of Natural Resources' Stranding Response Program (MD-DNR). They are the lead agency for stranding response in the state of Maryland. MD-DNR consults with NOAA (National Oceanic and Atmospheric Association) and partners with other agencies such as the National Aquarium and Smithsonian Institution. As a land manger, Assateague Island National Seashore is responsible for carcass retrieval and ultimately, disposal.
A necropsy is planned for Tuesday, 1/17 by staff from the Maryland Department of Natural Resources (Stranding Response Program) and the National Aquarium. At this time there are no obvious signs to the cause of death. NPS staff at Assateague Island National Seashore will use heavy equipment to move the whale to the upper part of the beach. After the necropsy is completed, it will be moved into the dunes and allowed to dry out prior to its eventual burial. All parts of the animal are protected under the federal Marine Mammal Protection Act.
Visitors who come across the whale should keep a distance and keep any dogs leashed. The carcass will smell for a while, but previous experience shows that the smell will not be a problem more than 50 yards or so from the actual location. All marine mammals, alive or dead, are protected by the Marine Mammal Protection Act and collection of any parts is prohibited.
Please contact the local stranding network if you observe any marine mammal or sea turtle washed ashore. Depending on whether you are in MD or VA you can call the Maryland Marine Mammal and Sea Turtle Stranding Response Program at 1-800-628-9944 or the Virginia Aquarium & Marine Science Center Stranding Response Program at (757) 385-7575.
Last updated: January 17, 2023