Article
Stonewall National Monument: Rising for Equality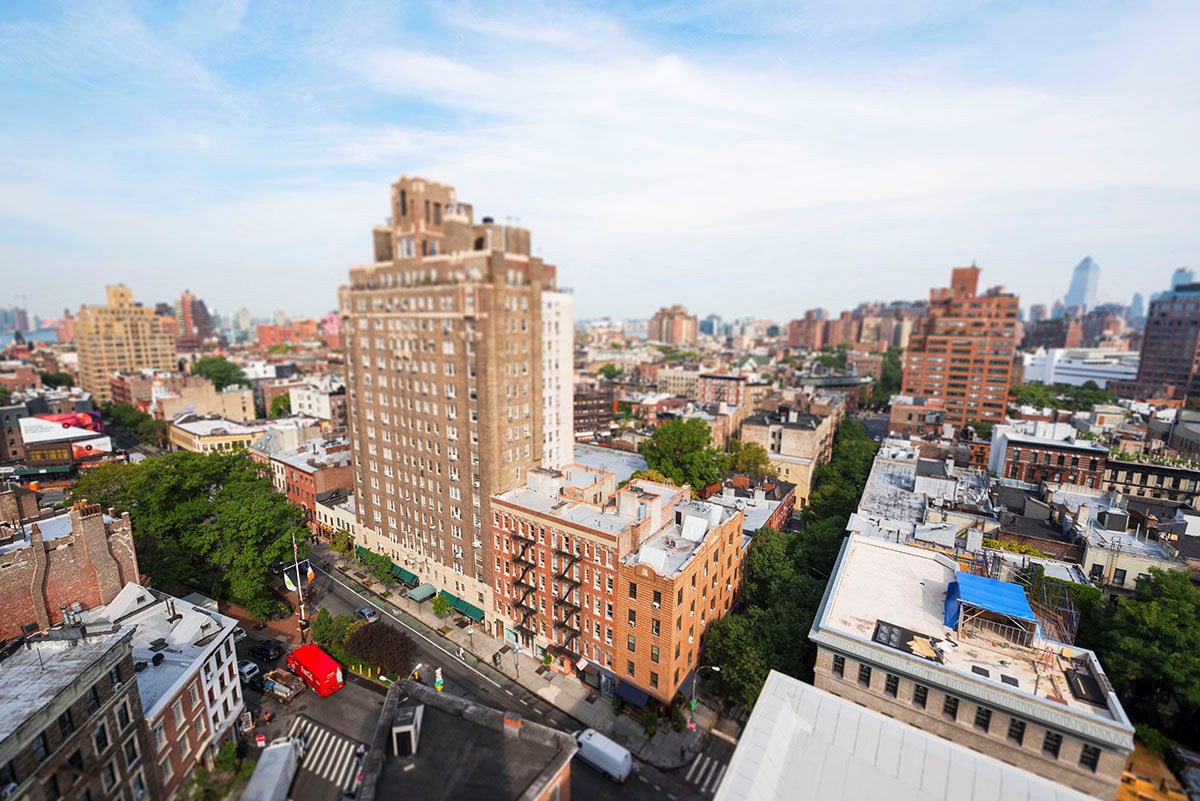 The 1960s were a time of social and political transformation that brought greater freedom to many segments of society. Gains for minority groups varied, and freedoms guaranteed by some legislative changes did not extend to individuals in the lesbian, gay, bisexual, transgender, and queer community.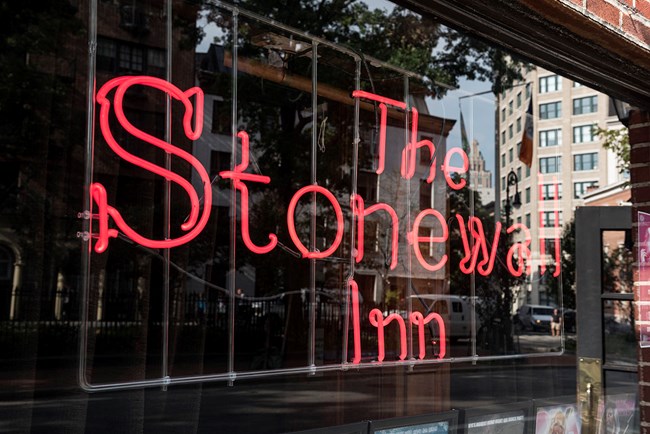 As one of the newer additions to the National Park System, Stonewall National Monument commemorates an important site and event in LGBTQ history. The national monument encompasses Christopher Park, located across the street from Stonewall Inn, an LGBTQ bar in the heart of Greenwich Village.

This historic streetscape was witness to the Stonewall Uprising.

In the early hours of June 28, 1969, a New York City police raid on Stonewall Inn sparked riots and demonstrations in the surrounding streets that lasted several nights. These events catalyzed a nationwide movement that united lesbian women, gay men, and bisexual and transgender people in the push for equal rights for all people, regardless of sexual orientation or gender identity.

For over two centuries, Greenwich Village has attracted Americans of all kinds with an interest in political activism and the arts. In the early to mid-1800s, Greenwich Village was home to one of the largest former slave populations in the country. The nation's first black newspaper, Freedom's Journal, and first black theater, the African Grove, were both founded there.

In the early 1900s, gentrification pushed the black community from Greenwich Village. At the same time, Harlem was growing. That neighborhood's cultural and artistic milieu gave rise to the Harlem Renaissance. By mid-century, Greenwich Village had a reputation as an urban bohemia as well, with its own art scene and progressive values.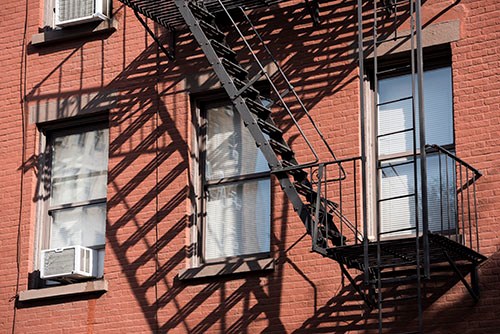 Stonewall Inn opened in 1967. The bar was a place where people of color could be patrons without as much fear of the racism that was pervasive in society. Stonewall Inn was popular with the African American and Latinx LGBTQ community.

The crowd outside Stonewall Inn in the early hours of June 28 included many people of color. Yet, contemporary portrayals of the Stonewall Uprising have sometimes whitewashed this watershed moment for the LGBTQ community.

While galvanizing black visionaries like educator Booker T. Washington, abolitionists Harriet Tubman and Frederick Douglass, civil rights activist Martin Luther King, Jr., and President Barack Obama are often recognized for their contributions, it's also important to remember black citizens whose actions and words have led to greater equity for their communities.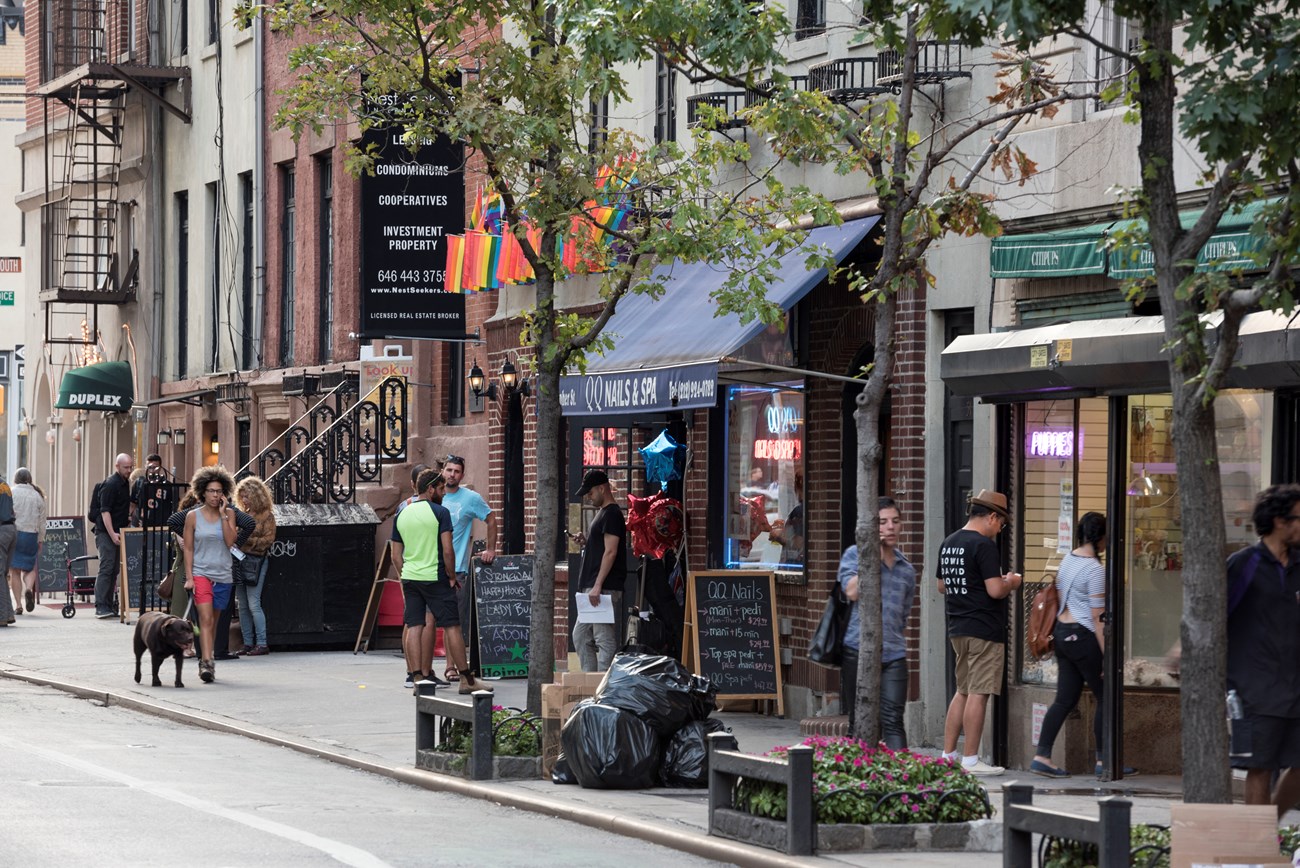 Stonewall National Monument is perhaps best known as an LGBTQ historic site. It's also an African American and Latinx historic site and, as a civil rights milestone, a reminder of our shared American history.
Explore the Stonewall National Monument Landscape
George Segal's sculpture, "Gay Liberation," stands as a focal point of the plaza. The sculpture was commissioned in 1979, on the tenth anniversary of the Stonewall Uprising.
The eastern half of the park features two monuments erected in 1936: a statue of Civil War General Philip Sheridan, and a memorial flagstaff and plaque honoring Colonel Ephraim Elmer Ellsworth, an officer with the New York Fire Zouaves during the Civil War.
Last updated: June 21, 2022