NPS Geodiversity Atlas—Sand Creek Massacre National Historic Site, Colorado
Geodiversity refers to the full variety of natural geologic (rocks, minerals, sediments, fossils, landforms, and physical processes) and soil resources and processes that occur in the park. A product of the Geologic Resources Inventory, the NPS Geodiversity Atlas delivers information in support of education, Geoconservation, and integrated management of living (biotic) and non-living (abiotic) components of the ecosystem.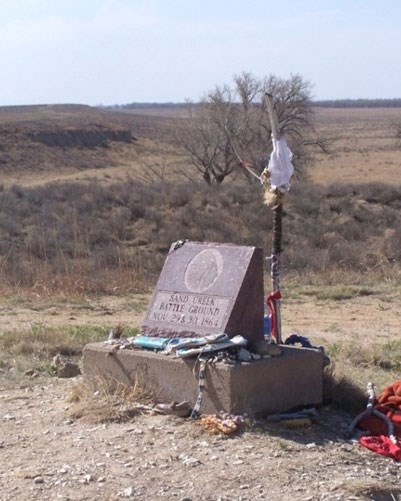 Geologic Features and Processes
[Site Under Development]
Regional Geology
Sand Creek Massacre National Historic Site is a part of the Great Plains Physiographic Province and shares its geologic history and some characteristic geologic formations with a region that extends well beyond park boundaries.
A NPS Soil Resources Inventory project has been completed for Sand Creek Massacre National Historic Site and can be found on the NPS Data Store.
Related Articles
Sand Creek Massacre National Historic Site
National Park Service Geodiversity Atlas
The servicewide Geodiversity Atlas provides information on geoheritage and geodiversity resources and values within the National Park System. This information supports science-based geoconservation and interpretation in the NPS, as well as STEM education in schools, museums, and field camps. The NPS Geologic Resources Division and many parks work with National and International geoconservation communities to ensure that NPS abiotic resources are managed using the highest standards and best practices available.

For more information on the NPS Geodiversity Atlas, contact us.
Series: National Park Service Geodiversity Atlas
Last updated: October 24, 2019