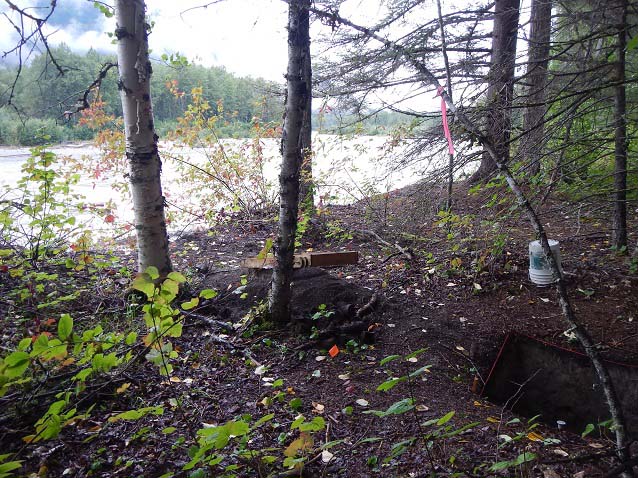 Where is this site?
The Kinney Bridge archeological site is located near the Chilkoot Trail a few miles from the trailhead.
Why is this site being excavated?
This site is located very close the the Taiya River which has been shifting recently and is eating away at the bank near known archeological features.
In 2011 a local river guide let the park know that a large artifact was sticking out of the river bank in the park.  Archeologists were dispatched and discovered massive erosion at this archeological site. Since then, park archeologists have closely monitored the effects of the Taiya River on the site by mapping and measuring how much erosion encroached on the site.  During 2014 the river significantly eroded the bank causing trees to fall in the river.  Park archeologists decided that this was an imminent threat to the archeology and it was time to act before all the the archeological information was lost.