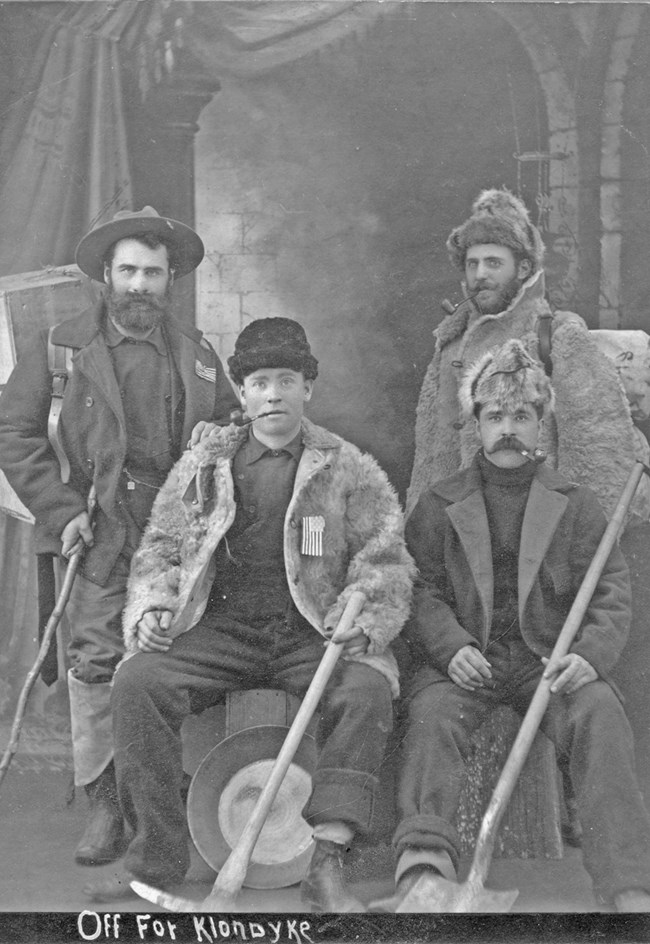 Unprepared Stampeders
The Klondike Gold Rush was the international story of the year in 1897, so it is no surprise that tens of thousands of people went to seek their fortunes in the gold fields of Dawson City during the years of 1897 and 1898. Little did the fortune seekers know that the majority of stampeders would never make it to Dawson City, much less prospect for gold. Stampeders was the term used during the time of the Klondike Gold Rush to refer to the men and women who rushed towards the gold fields. Stampeders traveled from all over the world to the Klondike Gold Rush. Yet, few of them had the experience and necessary skillsets to survive in the North, much less the ability and know-how to prospect gold. By and large, the victims of gold fever were unprepared men. The majority of stampeders were men of Euro-American descent, and this article focues on their stories during the Klondike Gold Rush.
Common Causes of Death
One of the most common causes of death during the time of the Klondike Gold Rush was from contagious diseases. The White Pass and Chilkoot Trails were transportation corridors that led from Skagway and Dyea to the interior gold fields of Canada. These trails transported goods and people, as well transported diseases between stampeders. The 1898 outbreak of meningitis in Skagway is just one example of stampeders dying from contagious diseases during the time of the Klondike Gold Rush.