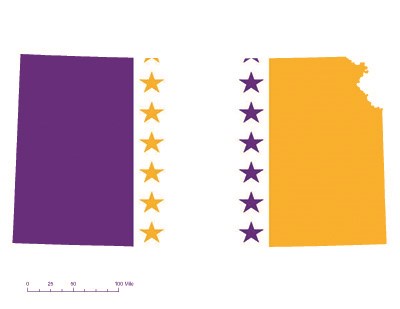 Women first organized and collectively fought for suffrage at the national level in July of 1848. Suffragists such as Elizabeth Cady Stanton and Lucretia Mott convened a meeting of over 300 people in Seneca Falls, New York. In the following decades, women marched, protested, lobbied, and even went to jail. By the 1870s, women pressured Congress to vote on an amendment that would recognize their suffrage rights. This amendment was sometimes known as the Susan B. Anthony Amendment and became the 19th Amendment.

The amendment reads:

"The right of citizens of the United States to vote shall not be denied or abridged by the United States or by any state on account of sex."

Although progress on the federal amendment stalled, women also campaigned for changes to state suffrage requirements to win the vote..Kansas was the first state to hold a referendum on women's suffrage in 1867. A referendum is when citizens directly vote on an issue. While the referendum was defeated (leaving Kansas women without the vote), it inspired other western states to hold similar referendums. Kansas eventually recognized a woman's right to vote in local elections in 1887.

Kansas women could still not participate in national elections, yet they were able to vote for town officials. That April, the town of Argonia, Kansas elected the first woman mayor in the United States, Susanna Salter. She did not realize her name was on the ballot until the morning of the election!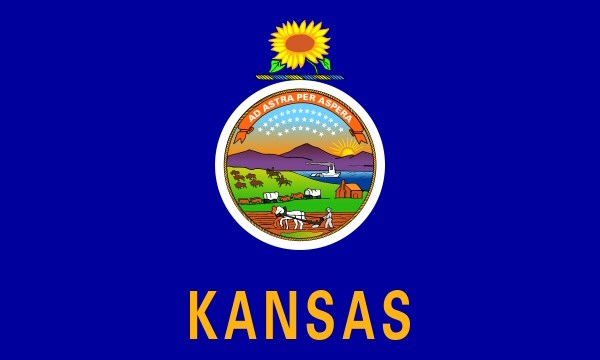 In the following decades, Kansas suffragists like Mamie Dillard and Carrie Langston (mother of poet Langston Hughes) worked across white and black communities to promote women's suffrage. Dillard and Langston encouraged other African American women to get involved in promoting suffrage rights. They served as examples of how citizens needed to be inclusive in order to secure the rights of all women.

In 1912, eight years before the 19th Amendment was ratified, Kansas recognized the right of women to vote. Kansas women could now vote in national elections, but not all American women could. In support of the suffrage rights of all American women, Kansas voted to ratify the 19th Amendment on June 16, 1919. By August of 1920, 36 states (including Kansas) ratified the amendment, recognizing women's suffrage rights.
Kansas Places of Women's Suffrage:
Salter House
The states played an essential role in the ratification of the 19th Amendment. One Kansas woman who paved the way for female leadership in civic life was Susanna Salter. Born in 1860 in Ohio, Susanna moved with her parents to a farm in Kansas. While attending college, she married Lewis Salter and started a family. Passionate about civic life, Salter joined a chapter of the Woman's Christian Temperance Union and became an advocate for women's rights. In 1887, the town of Argonia, Kansas elected Salter the first woman mayor in the United States. Her home is listed on the National Register of Historic Places and is open to the public by appointment.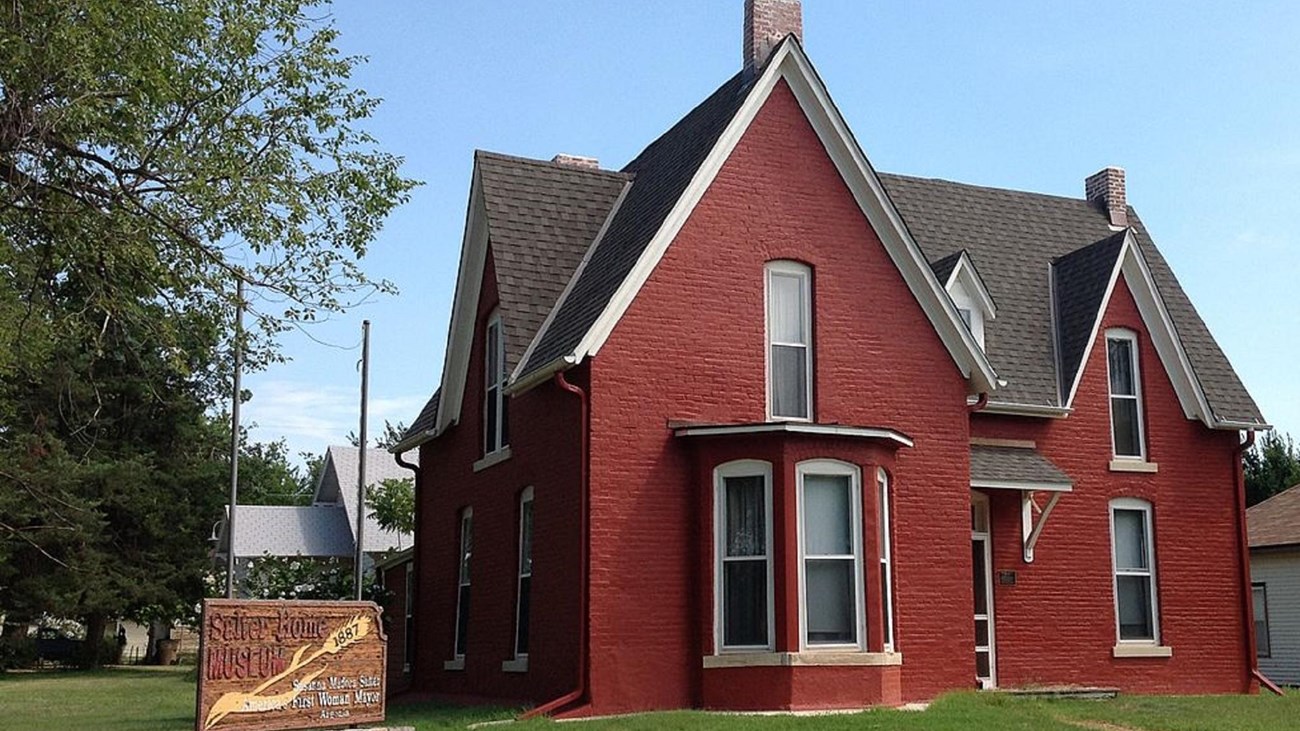 Discover More Places of Ratification
The Salter House is an important place in the story of ratification. It is listed on the National Register of Historic Places.
Sources used to make these state pages include: Ida Husted Harper's History of Woman Suffrage: 1900-1920, Volume 6 (1922), the National American Woman Suffrage Association papers (Library of Congress), National Register nominations from the National Park Service, and Monroe Billington's "Susanna Madora Salter First Woman Mayer," Kansas Historical Society, (accessed November, 2018), https://www.kshs.org/p/kansas-historical-quarterly-susanna-madora-salter/13106.