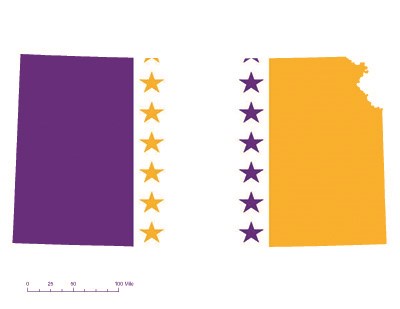 Women first organized and collectively fought for suffrage at the national level in July of 1848. Suffragists such as Elizabeth Cady Stanton and Lucretia Mott convened a meeting of over 300 people in Seneca Falls, New York. In the following decades, women marched, protested, lobbied, and even went to jail. By the 1870s, women pressured Congress to vote on an amendment that would recognize their suffrage rights. This amendment became known as the 19th Amendment.

Kansas was unique in that it was the first state to hold a referendum on women's suffrage in 1867. A referendum is when citizens directly vote on an issue. While the referendum was defeated (leaving Kansas women without the vote), it inspired other western states to hold similar referendums. Kansas eventually recognized a woman's right to vote in local elections in 1887.

Kansas women could still not participate in national elections, yet they were able to vote for town officials. That April, the town of Argonia, Kansas elected the first woman mayor in the United States, Susanna Salter. She did not realize her name was on the ballot until the morning of the election!