Article
The JN-4 Jenny: The Plane that Taught America to Fly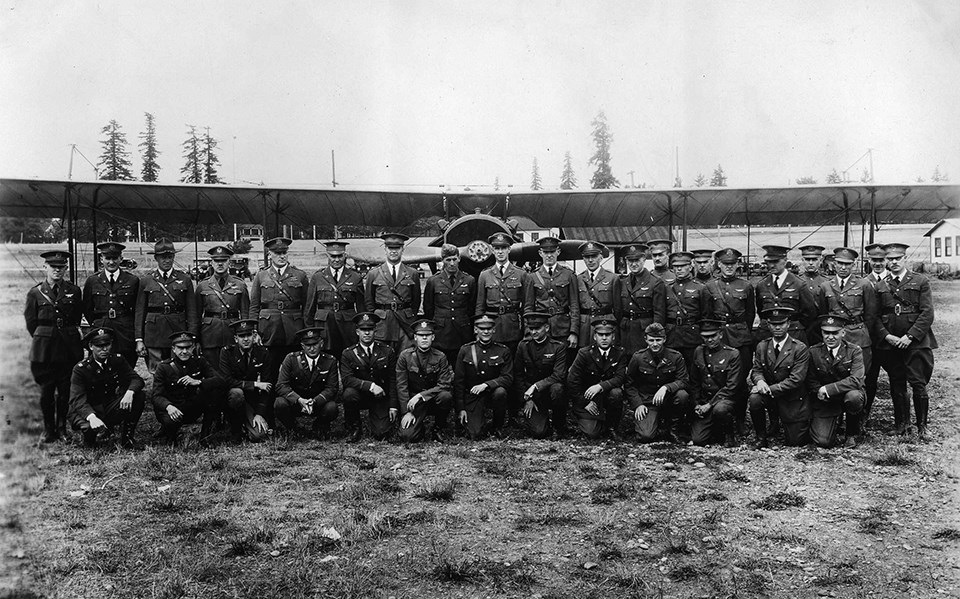 The Curtiss JN-4 Jenny is synonymous with the "barn storming" era of aviation, and is truly the airplane that taught American pilots of the 1916-1925 era how to fly. This training airplane, designed by a team working for the Curtiss Aeroplane and Motor Company in 1914-1915, was built in the thousands during World War I, when it was used to train US servicemen how to fly.
Famously, eight early JN-2 aircraft flew into Mexico with General "Black Jack" Pershing, on the Punitive Expedition against Pancho Villa in 1916-1917, which was the first military expedition by the US Army to use airplanes over a foreign country. All of these "Jennies" were destroyed in landing accidents or by bad weather, but it was a first step in using aircraft in warfare for US forces.
When the United States declared war on Germany in April 1917, the Army was in desperate need to train thousands of pilots for the war effort, and required a basic training aircraft that could accommodate both an instructor and a student. Curtiss' JN design was a perfect fit, and Curtiss and several other companies were contracted to construct over 6,000 airplanes.
The most common JN aircraft design was the JN-4D, the first US aircraft to be designed with dual stick control, allowing an instructor and student to take turns flying the aircraft from two separate cockpits, one behind the other. They were outfitted with the reliable, but underpowered, 90 hp Curtiss OX-5 engine. This biplane, much like the larger DH-4 bomber used by US forces, was a wood frame covered with fabric. The preferred wood was Sitka spruce, and the need for supplies of spruce drove the formation of the US Army's
Spruce Production Division
, headquartered at Vancouver Barracks, now a part of Fort Vancouver National Historic Site. Much of the spruce cut at the Vancouver Spruce Mill was used to construct both JN-4 and
DH-4
aircraft in aircraft production plants in Ohio and New York.
As the war progressed, a more powerful training aircraft was required, and Curtiss designed the JN-4H to take the new Hispano-Suiza (built by Wright-Martin) 150 hp V8 aviation engine. After World War I, many of the remaining JN-4H aircraft were rebuilt to a new specification of a "JN-S" (or JN-Standard), which became the standard training aircraft of the early 1920s Army Air Corps.
In 1921, the Army created the 321st Observation Squadron at Vancouver Barracks, an Army Reserve squadron designed to keep recently trained Army pilots proficient in flying upon their return to civilian life. The 321st Observation Squadron flew both JN-S and DH-4B airplanes from the new grass field at the army post, and in 1925 this field was christened "Pearson Field," in honor of Army Air Corps pilot
Lieutenant Alexander Pearson
. The army quit flying all types of JN aircraft in September 1926, and remaining Jennies at Pearson Field were stripped of their engines and other valuable gear, piled up, and unceremoniously burned.
Today at
Pearson Air Museum
, the National Park Service has both a refurbished JN-S and a DH-4B on permanent exhibit, bringing both aircraft back to Pearson Field for the first time since 1926.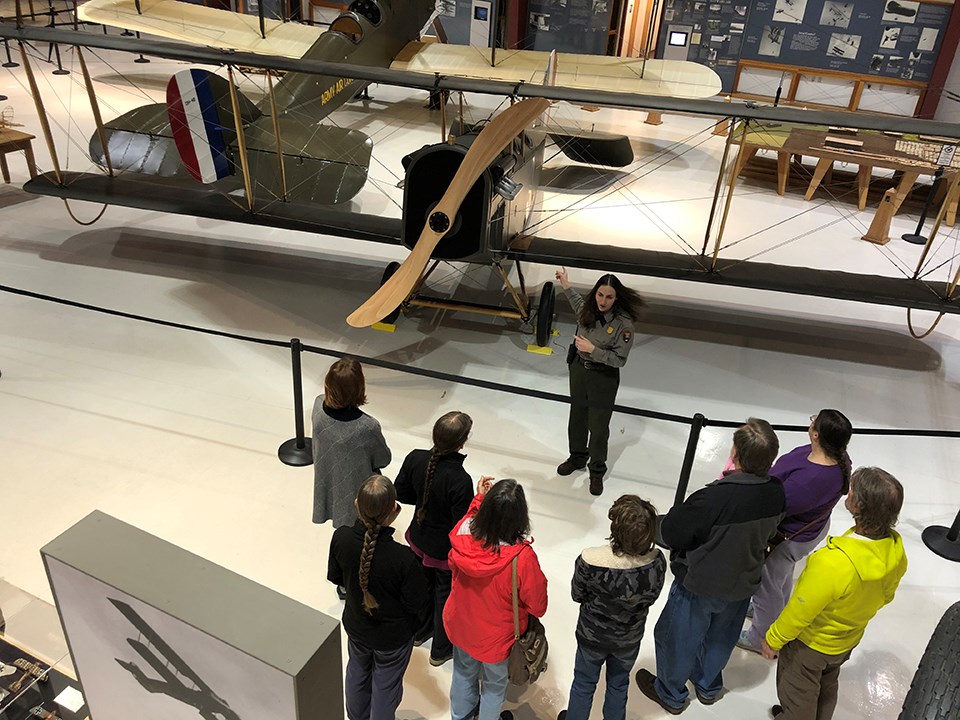 Last updated: February 26, 2020