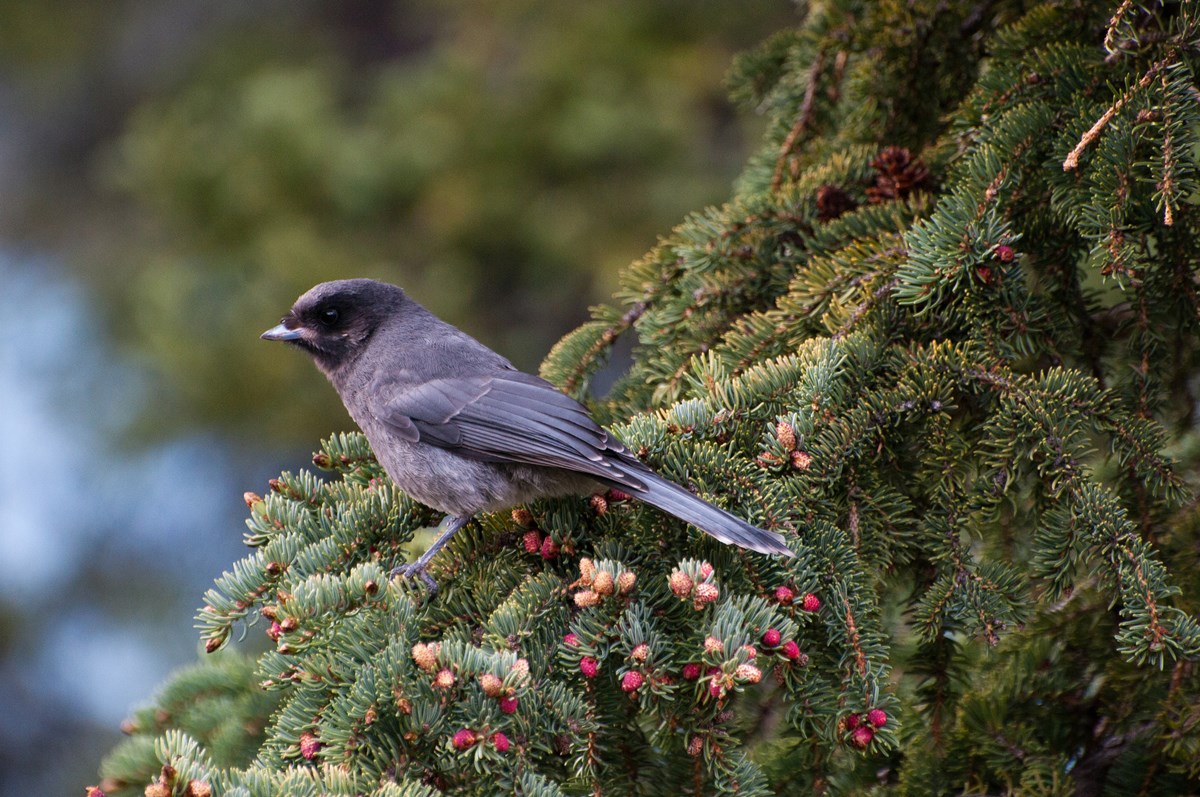 "… four calling birds, three French hens, two turtle doves, and a partridge in a pear tree."
Birds of many feathers are named in the popular, 18th century counting song, "The Twelve Days of Christmas." This winter season brings another mirth-filled reason to count birds.
The 2018 National Audubon Society 118th Christmas Bird Count is underway December 14, 2017 through January 5, 2018, and national parks across the country are joining in the Western Hemisphere survey. Begun in 1900, the annual census gives Audubon, the National Park Service, and conservation-based organizations important data about the status of bird populations and ecosystems. The event also makes for a great day outdoors, and birders and non-birders alike are flocking to parks and other designated locations to participate.
Whether you are hoping to glimpse a specific bird or aid a worthwhile cause, the NPS Natural Sounds and Night Skies Division (NSNSD) encourages you to take to the field and make your observations count. In preparing, consider that the sounds of birds often aid in sightings. Focus your ears as well as eyes. In the darkness of dawn, it may be difficult to spot an owl, but hearing its hoot will give clues about its location and identity.
"Birds like the canyon wren with its small stature and rusty brown body can blend into the landscape but their call is easily heard over great distances echoing off canyon walls at Lake Mead," said Ashley Pipkin, an NPS acoustic biologist at Lake Mead National Recreation Area. "Listening can be an easy way to check many birds off your Christmas Bird Count List!"