National Park Getaway: Jimmy Carter National Historic Site
By Kathleen Wackrow, Interdisciplinary Cultural Resource Specialist, Jimmy Carter National Historic Site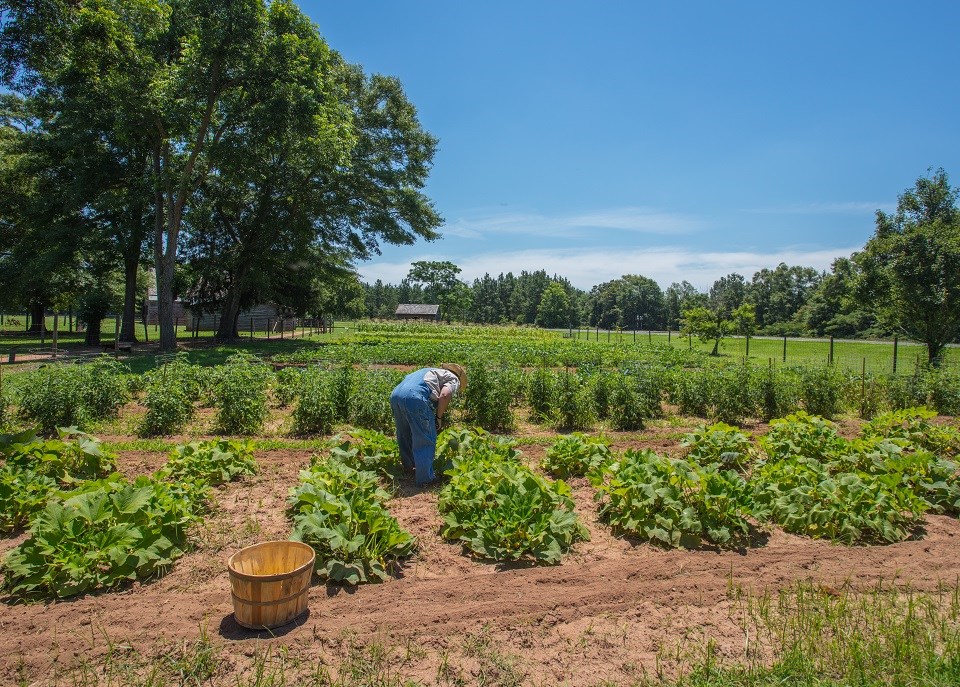 Aside from the White House, there is only one other historic site in the National Park Service that is still an active presidential home. It is also the only national park site where you can regularly see a former US president and first lady walking down their hometown streets. We invite you to the rural, agricultural, southern community of Plains, Georgia, to see, first-hand, the long-time home of our 39th US president, Jimmy Carter, and first lady, Rosalynn Carter.

At Jimmy Carter National Historic Site, you have the rare opportunity to walk through the life of the former president and first lady, from birth to present day. We recommend starting at the Jimmy Carter Boyhood Farm, where, from an early age, Jimmy would wake up an hour before daylight, at approximately 4 am, to work alongside tenant farmers to feed the animals, hoe the fields, pick cotton, and stack peanuts. Come and greet our two mules (Belle and Bird); four goats (Pepper Jack, Brother Billy, Cosmo Cricket, and Poppy Peanut); flock of chickens; and two cats (Fraidy and Scaredy).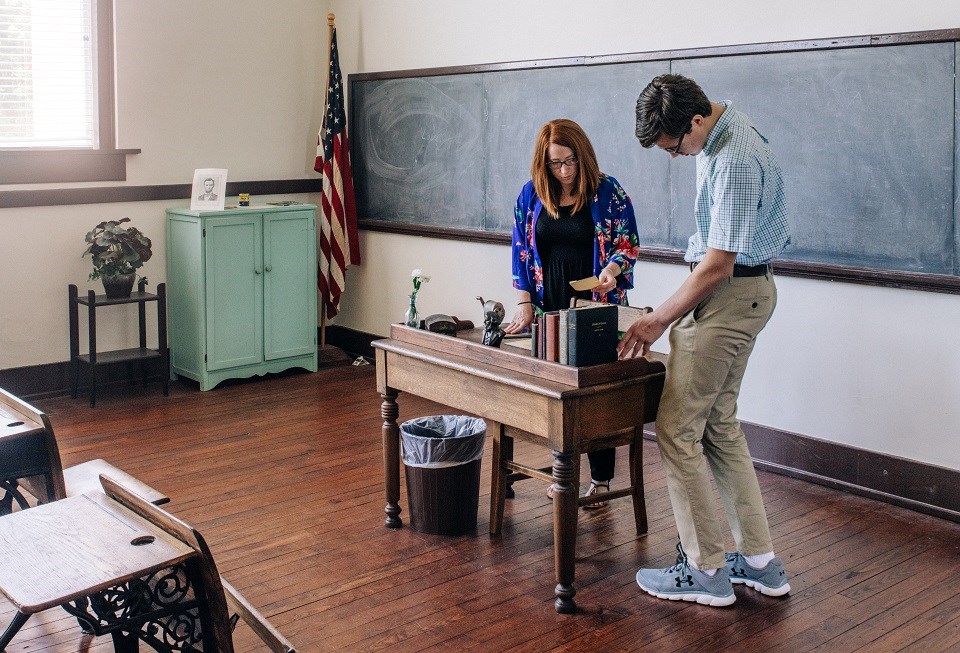 Head over to Plains High School, where Jimmy and Rosalynn went to school from first through eleventh grade. Visit historic classrooms, see museum exhibits, and learn about their long-time principal, Miss Julia Coleman, who conveyed to Jimmy Carter and his classmates, "We must adjust to changing times, and still hold to unchanging principles."

Go downtown to the historic Plains Train Depot, which served as Jimmy Carter's 1976 Presidential Campaign Headquarters. With the help of his dedicated supporters, the "Peanut Brigade," Carter campaigned on family traditions, farming customs, and transforming race relations.

As you round out your trip, walk down to the sidewalk in front of the Carter's home, where they have lived since 1961. From here, their unassuming home, the couple continues to leave enduring local, national, and worldwide impacts through their selfless dedication to the local community; Habitat for Humanity; and The Carter Center, a non-profit established to resolve conflicts, enhance freedom and democracy, and alleviate human suffering.
The Carter residence is closed to the public; however, we encourage you to walk by and take in the long stretch of grass, cluster of pecan trees, and line of crepe myrtles. Consider the impact the Carters continue to have on mental health, housing, education, alternative energy, and land conservation. And if you happen to see the former president and first lady taking a stroll in downtown Plains, be sure to say hello in person.

Stop by one of the visitor centers to learn more about visiting the park and Plains area. Maybe even join a tour or earn your Junior Ranger badge! If you are unable to make it to the park in person, take a virtual tour. Then plan a visit to learn about the lives and legacies of other US presidents in national parks.
Last updated: April 30, 2019