Article
Latino Conservation Week Celebration Day 2019 at Fire Island National Seashore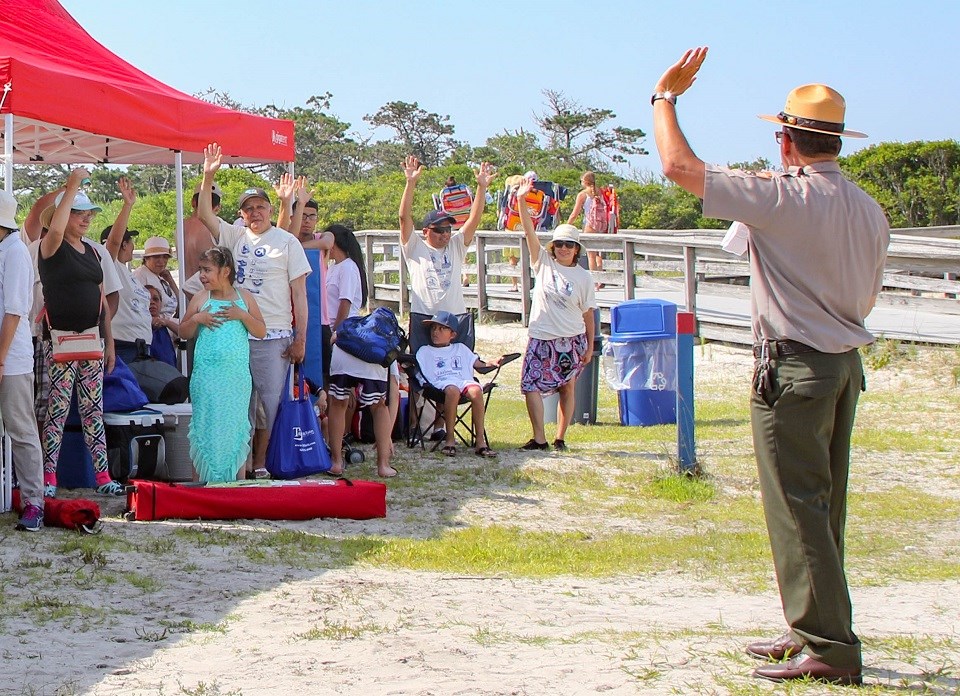 A celebration of culture and community, more than 100 people gathered at Fire Island National Seashore in New York for the park's Latino Conservation Week Celebration Day on July 20. Open to everyone, the National Park Service (NPS) at Fire Island National Seashore and the Friends of Fire Island teamed up for this day of play on the beach to celebrate the area's Latino communities and invite them to explore the park in their backyard...and across the bay.

Families were treated to free ferry rides from Patchogue, New York, to Watch Hill on Fire Island where they were greeted by rangers and volunteers to lead them in a day of hikes, demonstrations, and arts and crafts. Relaxation in the sun with a cool ocean breeze on a warm summer day was also a major highlight. Through the generosity of many community partners, everyone was treated to refreshments and beach supplies to enjoy the day.

"The first time someone experiences a national park can inspire them to keep coming back for more, especially when they realize these special places are in their own neighborhood," said Fire Island National Seashore Superintendent Alexcy Romero. "Whether it's language, access, or any other potential obstacle, we need to build bridges over these barriers to share our public lands with all Americans so they can enjoy them and become stewards of these special places."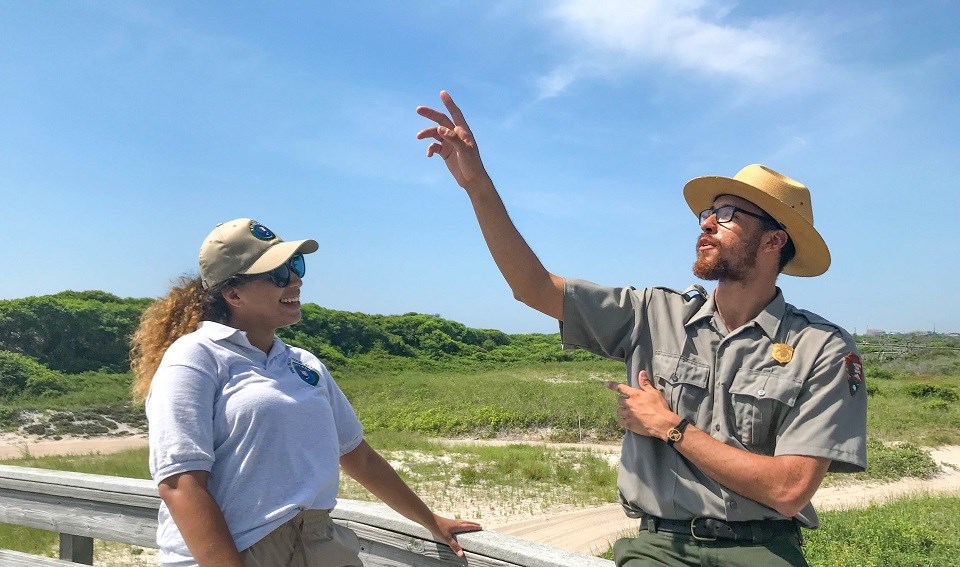 The NPS and Friends of Fire Island began a tradition three years ago of hosting multi-cultural days to encourage the many diverse groups of Long Island and the greater New York City area to experience the park. This year, the event was part of Latino Conservation Week, a nine-day national celebration of Latino heritage, strengthening the connection of Latino communities with enjoyment and stewardship of the great outdoors and public lands.

"We are trying to reach out to all the people who don't go to Fire Island for them to know that all are welcome," said Friends of Fire Island President David Hensen. "Our hope is after that first visit, they keep coming back to enjoy the beach and become stewards themselves." More than 30 percent of the residents of Patchogue, New York, where the park's headquarters is located, are Latinos, yet many have never visited Fire Island. The Friends Group continues to work with local communities on ways to build connections with the many diverse neighborhoods in the area, including an upcoming library pass program for free ferry rides to the island.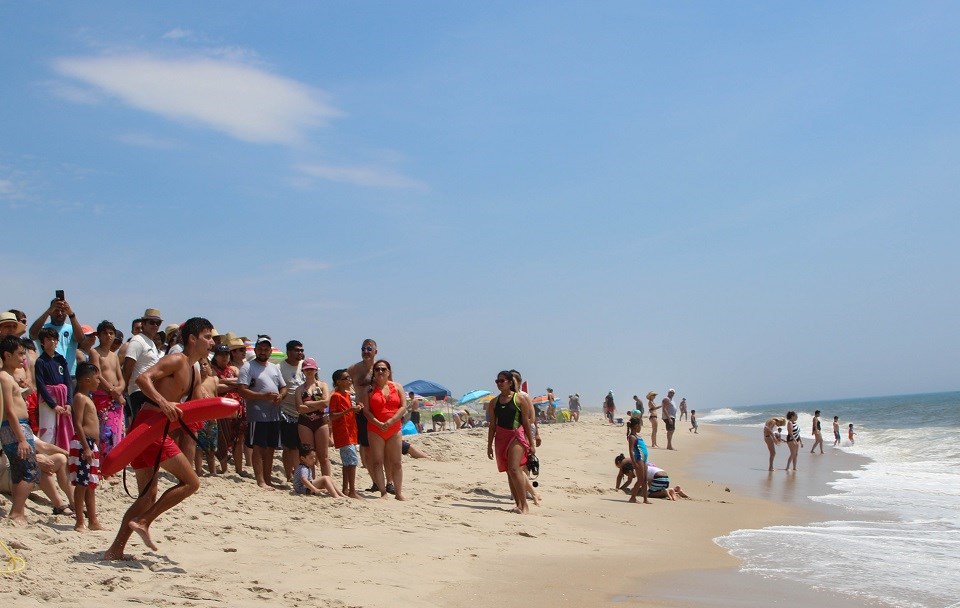 NPS volunteer Roxana Saravia, who also was a Latino Heritage Internship Program (LHIP) intern at the park for two years, joined this year's event as a volunteer. A native of Long Island, she never stepped foot on Fire Island growing up. And now? "You can't keep me away," she said with a big smile. "The experience of my internship at the park made me realize the importance of being a science communicator." Her joy of talking with others about Fire Island and her passion for stewardship of its many natural resources shone through as she led guided hikes, marine seining, and other activities during the event.

Temperatures soared to a searing 97 degrees as part of the hottest weekend of the year so far. Participants and staff helped each other stay safe using tips to beat the heat, taking breaks in the shade, staying hydrated, and checking for signs of heat illnesses. The park's lifeguard staff with the assistance of a Spanish translator explained ways to swim safely on the Long Island beaches and gave a demonstration of life-saving techniques in the water.

The barrier island off the coast of New York's Long Island offers many ways for locals and out-of-town visitors to enjoy its miles of sandy beaches and waters. Begin planning your trip to Fire Island to swim, camp, birdwatch, or simply relax next to the dunes along the Atlantic Ocean. Keep an eye out for other events and ranger programs at Fire Island National Seashore, including other celebrations of the area's diverse cultural heritage.
Last updated: November 7, 2019