Latino Conservation Week
Join us for Latino Conservation Week July 18-26, 2020! This annual celebration seeks to engage the Latino community (and others) in activities within their national parks and other public lands and provide opportunities for Latino youth and families to join conservation efforts that benefit their communities and local parks. Join the National Park Service community in strengthening opportunities for the Latino community to discover our nation's public lands and creating the next generation of stewards.
Visit our keyboard shortcuts docs for details
Duration:

1 minute, 54 seconds
Everyone is invited to celebrate Latino Conservation Week with national parks. Join us to learn about Latino heritage, explore recreational opportunities, and reflect on what we all can do to conserve these special places for future generations to also enjoy.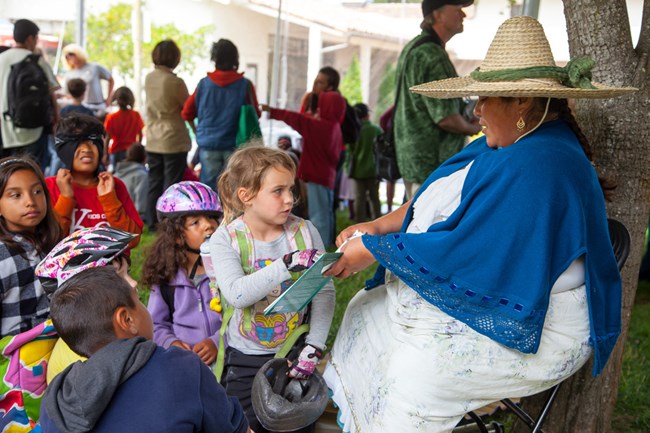 Background
Started in 2014, Latino Conservation Week is an initiative of the Hispanic Access Foundation to support the Latino community getting outdoors and participating in activities that protect our natural resources. Since its start, there have been hundreds of programs and special events nationwide to celebrate Latino heritage. In 2019, more than 36 Latino Heritage Internship Program interns worked in more than 33 national parks across the country on their own Latino Conservation Week projects.

The Hispanic Access Foundation can help you find a Latino Conservation Week event nationwide.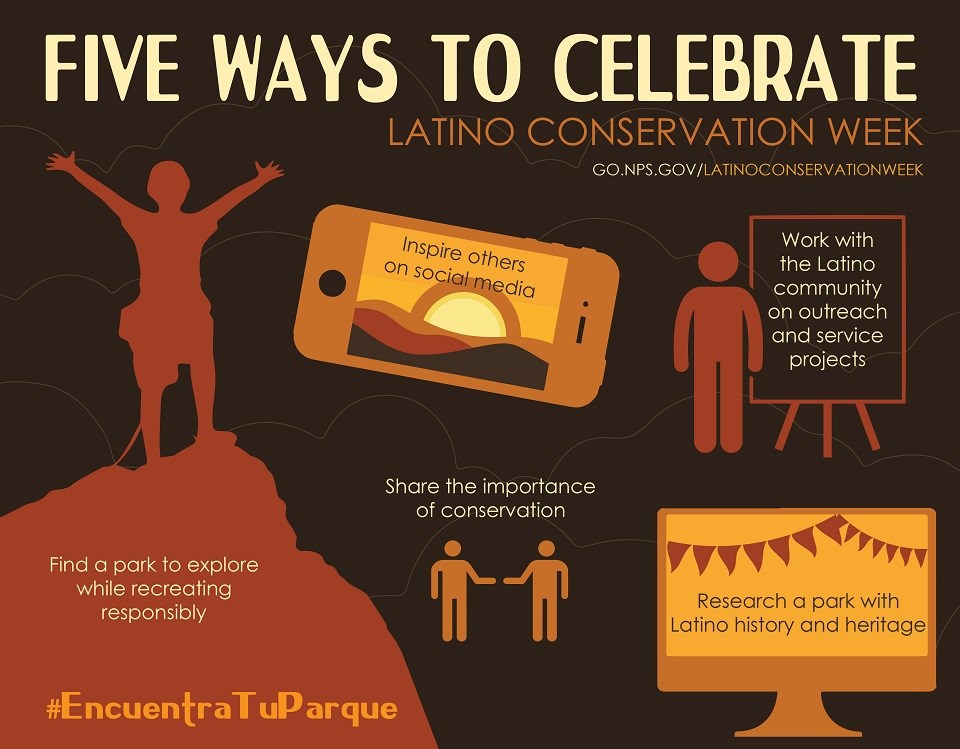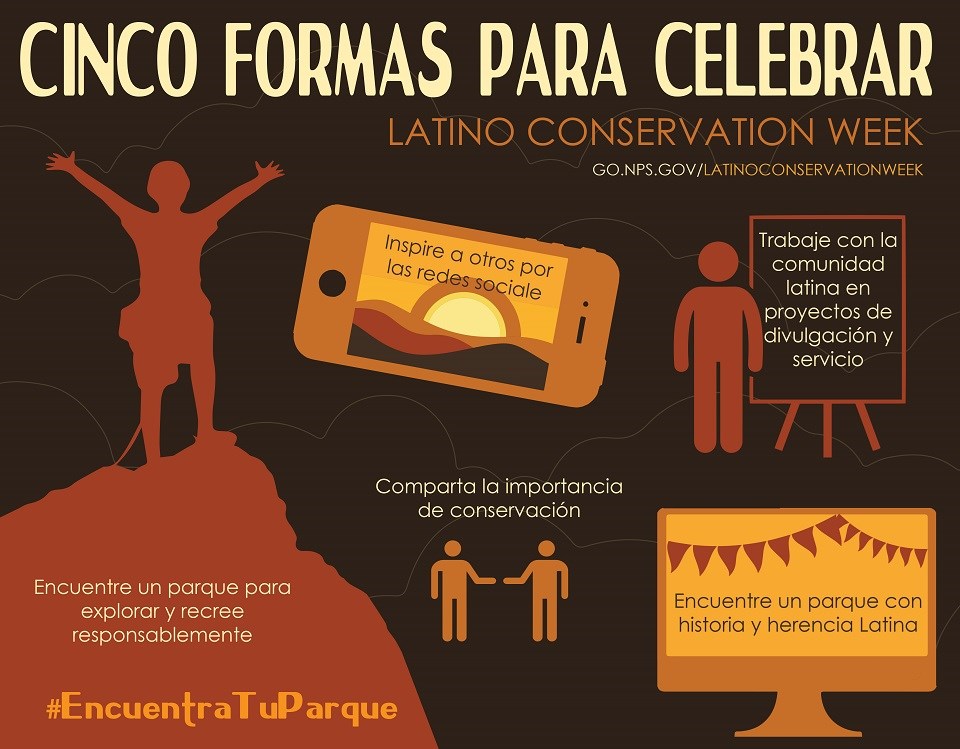 NPS / Whitney Bronson & Matt Turner
NPS / Whitney Bronson & Matt Turner
---
Ways to Get Involved All Year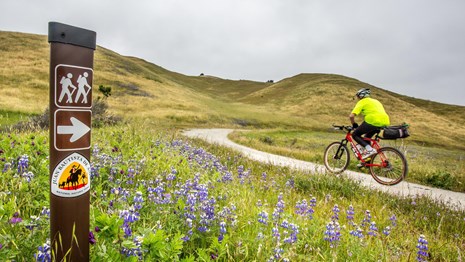 Explore the Great Outdoors
Find ideas for enjoying nature through endless recreational opportunities in national parks and your own neighborhood.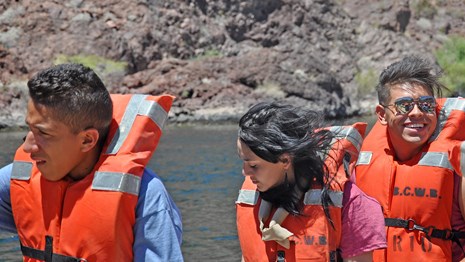 Join the #RecreateResponsibly Movement
Model best practices that protect America's treasures while looking out for each other's health and safety.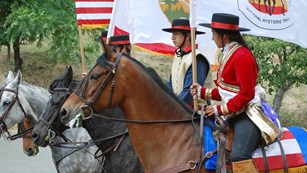 Learn Heritage and History
Explore stories of American Latino heritage found in national parks and communities through preservation programs.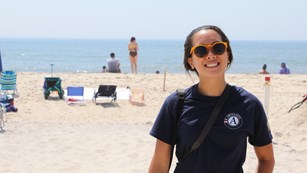 Jumpstart a Career in Conservation
Check out various internship and volunteer opportunities for youth of all ages to get hands-on experience in conservation.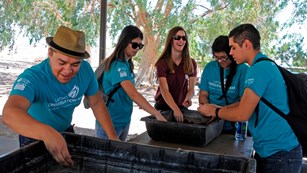 Get Involved in Stewardship
Be active in conservation of public lands and your community through volunteer projects and citizen science.
Meet Latino Conservationists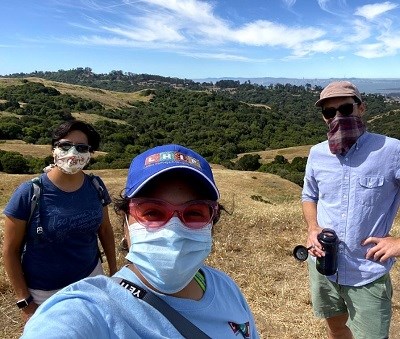 Latino Heritage Internship Program
The Latino Heritage Internship Program (LHIP) is a partnership with Environment for the Americas, Hispanic Access Foundation, and National Park Service to provide young adults hands-on experience in a variety of career fields related to conservation. The program helps raise awareness of our public lands and their accessibility to all Americans while also supporting the next generation of their stewards.

This year, there are 26 LHIP interns working in person or virtually at 25 national parks and programs across the country. Even with the unique challenges of 2020, LHIP interns are making valuable contributions as they are teleworking or joining in the #RecreateResponsibly movement while working in parks to promote health and safety.

Visit the official LHIP website for more information about the program and how you can get involved.
Infographic intended to show the locations of where Latino Heritage Internship Program interns are working in 2020.

Title reads "Latino Heritage Internship Program (LHIP). Interns In Your Naitonal Parks".

Additional text reads "LHIP is a partnership by the Environment for the Americas, Hispanic Access Foundation, and National Park Service to support the next generation of stewards by providing hands-on experience in diverse career fields. In 2020, there are 27 interns working in 26 national parks and programs across the country. go.nps.gov/lhip".

The infographic illustration shows the general location of the following National Park Service parks and offices where interns are working in 2020:
Chamizal National Memorial (Texas)
Chesapeake Bay Gateways and Watertrails Network (Maryland coast)
Cultural Resources, Partnerships and Science and NPS Citizen Science Steering Committee (District of Columbia)
Dinosaur National Monument (Colorado)
Everglades Park (Florida)
Fire Island National Seashore (New York)
Florissant Fossil Beds National Monument (Colorado)
Fort Raleigh National Historic Site (North Carolina)
Hopewell Furnace National Historic Site (Pennsylvania)
Indiana Dunes National Park (Indiana)
Juan Bautista de Anza National Historic Trail (California)
Minute Man National Historical Park (Massachusetts)
National Parks of Boston (Massachusetts)
Lassen Volcanic National Park (California)
Longfellow House-Washington's Headquarters National Historic Site (Massachusetts)
Olmsted Center for Landscape Preservation (Massachusetts)
Point Reyes National Seashore (California)
Rocky Mountain National Park (Colorado)
San Antonio Missions National Historical Park (Texas)
San Francisco Bay Area Inventory and Monitoring Program (California)
Saguaro National Park (Arizona)
Salem Maritime
Saugus Iron Works National Historic Sites (Massachusetts)
Sequoia and Kings Canyon National Parks (California)
Southeast Archeology Center (Florida)
Wupatki National Monument (Arizona)
Kids Activities
Children of all ages are welcome to participate in these activities specifically designed for them! Learn about Latino and Hispanic history, such as early Spanish settlers, how natural and man-made resources affected the culture of New Mexico, become a virtual ranger, and more!
Last updated: July 25, 2020