Cari Goetcheus: Cultural Landscapes Champion and Educator
Cari Goetcheus is an Associate Professor at the University of Georgia's College of Environment and Design, holding degrees in historic preservation and landscape architecture.
Cari regularly works with cultural landscapes in national park units. She also engages with private gardens and homesteads, as well as non-profit organizations throughout Georgia. She oversees projects in the University of Georgia's
Cultural Landscape Laboratory
, a collaborative outlet that provides opportunities for contractual projects with the National Park Service, academic research, and geographic information system (GIS) analysis.
Whether you meet her in the classroom, discussing methods of documentation, or in the field conducting surveys with her students, you learn quickly that Cari is passionate about cultural landscapes. It is evident that she cares deeply about cultural landscape preservation and about her students' understanding of these diverse natural and cultural resources.

A Career in Cultural Landscape Education

For over 20 years, Cari has devoted her work to cultural landscapes and managed to integrate education at every level of her career. Although she did not recognize her undergraduate senior thesis to be a cultural landscape project at the time, it catapulted her into the developing world of landscape architecture and cultural landscape professional practice.

After obtaining degrees in landscape architecture (undergraduate) and historic preservation (graduate), she began working with the NPS Southeast Regional Office in 1996. She coordinated the Cultural Landscapes Inventory (CLI) until she accepted a position in the Washington, DC office in 1998.

There, Cari oversaw the creation of web database protocols and worked with software consultants to create the first web-based CLI database. During this time, she conducted training, facilitated internships, and worked to implement many of the standards we maintain today when documenting cultural landscapes.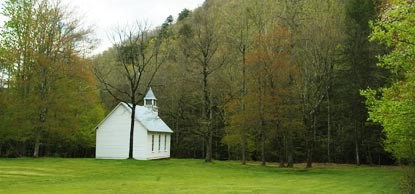 In 2004, Cari transitioned back to the classroom at Clemson University, where she taught courses in landscape architecture. Her passion for cultural landscapes eventually led her to the University of Georgia's historic preservation and landscape architecture programs in 2010.
Cari's professional experiences across the NPS and academia have made her uniquely qualified to teach cultural landscape preservation and to collaborate with students and educators from diverse backgrounds. Her work draws upon history, ecology, design, planning, and management. One of the most important aspects of cultural landscape education, in Cari's view, is interdisciplinary learning opportunities.
Her pedagogic approach emphasizes student access to real-wold projects, inviting first-hand experiences of cultural landscapes, field work, and historical research.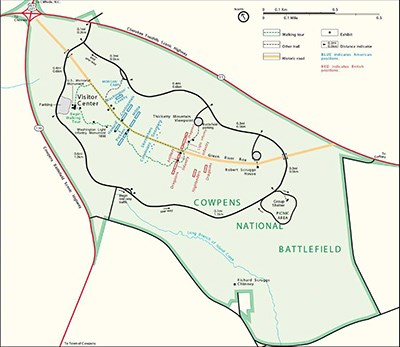 At the Cultural Landscape Laboratory, Cari oversees the work of undergraduate and graduate students on contract projects. Currently, this laboratory is preparing both a CLI and CLR for
Fort Sumter National Monument
and for
Cowpens National Battlefield
.
In addition to these projects, she is working with a colleague, Jon Calabria, to address future management needs at
Fort Pulaski National Monument
in the face of increased environmental impacts. She is also collaborating with Dr. Thomas "Tommy" Jordan, Professor Emeritus, to evaluate the effectiveness of digital assessment tools in cultural landscapes at various scales. This research was funded by the
National Center for Preservation Technology and Training (NCPTT)
.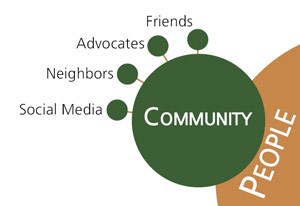 In addition to federally-funded research, the majority of Cari's time is devoted to cultural landscapes education within or directly related to the academic setting. Most recently, her students completed a collaborative documentation project with the Garden Club of Georgia. Designed formal gardens that were originally documented in the 1930s were reevaluated by Cari's graduate students in Marietta, Sparta, and Augusta, Georgia.
Although ultimately successful, this project highlighted three principles that Cari sees as necessary in cultural landscape documentation:
1. Conducting pre-field preparation is a must,
2. Do not underestimate the role of oral history, and
3. Be able to think fast on your feet!
These take-aways are useful in the classroom. For the students beginning their careers, they may prove invaluable.
"I'm finding the use of oral histories to be more frequent than before. Community memory is incredibly valuable." Cari Goetcheus
Each semester, Cari integrates opportunities for students to gain research experience by conducting projects in cultural landscapes. This coming semester, her Rural Preservation class will work with one or two partners. These are located in areas of rural Georgia where insufficient attention has been given to the impacts of increasing suburban development.

Whether their work is focused on a historic designed garden or one of the earliest mills in Georgia, students are exposed to the NPS standards of documentation and evaluation of cultural landscapes through their characteristics.
A Future of Cultural Landscapes Education

Cultural landscapes education has evolved: from a focus on designed landscapes and traditional historic preservation, to rural landscapes, and now to complex multi-cultural and ecological systems. Cultural landscapes education must respond by embracing more voices and more diverse expertise.

Cultural landscape education will continue to succeed through an interdisciplinary approach to investigation, analysis, and interpretation. According to Cari, the key to maintaining academic interest and fostering a new generation of cultural landscape professionals is inherently related to attracting diverse students and being willing to approach cultural landscapes from multiple perspectives.
Last updated: September 11, 2017