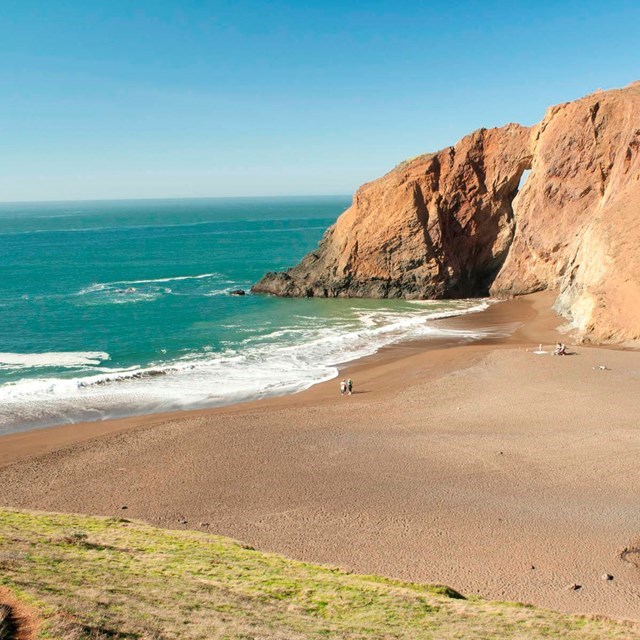 Coastal sediments come in a wide range of colors: from the brilliant white sands of Gulf Islands National Seashore (Mississippi and Florida) to the black volcanic beaches of Hawaii Volcanoes National Park (Hawaii). Sand coloration depends on the parent rock from which the beach sediments have eroded.

The parent material may be from a local source (eroded from a nearby bluff or cliff) or may be transported long distances; for example, Mississippi River delta sediments may be transported from Montana.

Additional coloration of coastal sediments may occur as a result of the influence of color-producing minerals such as hematite (red), limonite (yellow), magnetite (black), and olivine (green), or the introduction of chemicals and pollutants. Still other beaches are composed mainly of calcium-carbonate shells, which are a variety of colors depending on mineral staining.