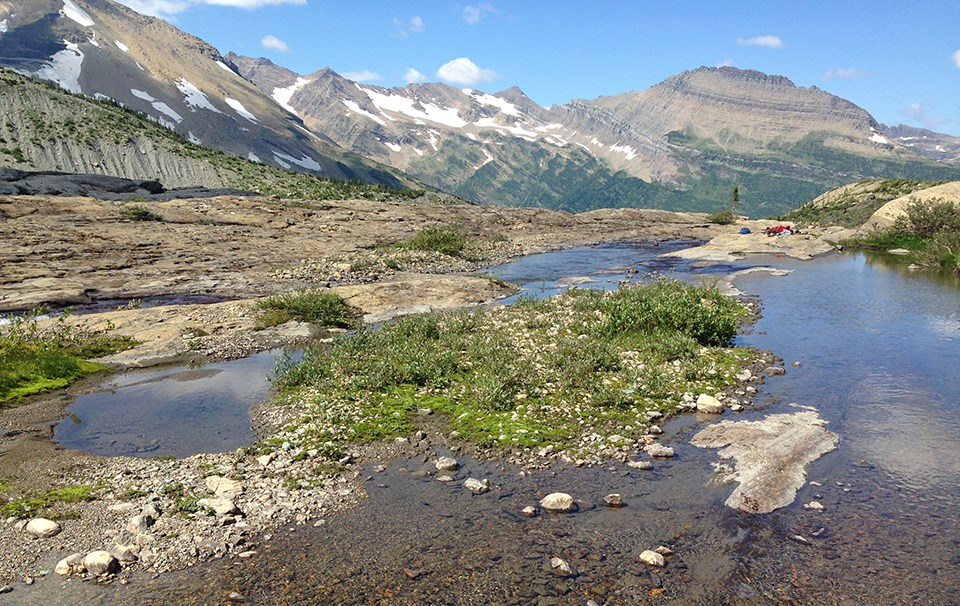 Rocky Mountain Network Science in the Park
National parks are the guardians of our unique American natural and cultural history. But perhaps more than ever before, parks exist in a rapidly changing landscape. Urban growth, replacement of native species by exotics, air and water pollution, increasing visitor use, and climate change all impact the natural web of life. This leads us to ask:

How healthy are our parks?

How are they changing?

To answer these questions, the National Park Service clustered parks into 32 Inventory and Monitoring Networks. In 2007 at Glacier and nearby parks, a small team of scientists representing the Rocky Mountain Network began monitoring natural resources, called "vital signs," that serve as red flags if conditions deteriorate. We support park managers' efforts to make science-based management decisions.