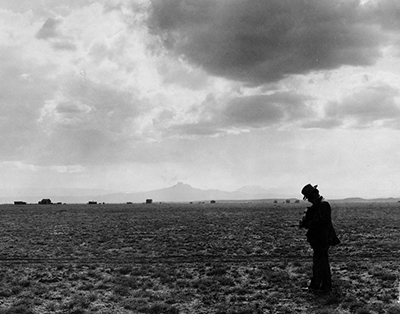 In the American West, gold and silver miners had long used the high drop of a mountain stream to power their mining operations. As early as 1891, mine owner L. L. Nunn diverted water from a tributary of the San Miguel River to run a stamp mill at his Gold King Mine near Telluride, Colorado. The water dropped 320 feet to turn a waterwheel belted to a 3,000-volt Westinghouse AC generator housed in a rough cabin; the set-up was known as the Ames Powerplant. Once generated, the electricity traveled 2.6 miles uphill, through copper wires, to run a motor used to crush gold ore.
Hydroelectricity proved especially valuable in the mining West because wood, first used to power steam engines, had become scarce as the timber was stripped, and coal had to be packed in over rough terrain, making it expensive. The West's high mountain streams, with their potential of producing hydroelectricity, also proved valuable to a newcomer in the American West: the U.S. Reclamation Service (today's Bureau of Reclamation), established in 1902 to construct and operate dams and canal systems to irrigate – and thus encourage settlement – in 16 arid and semi-arid Western States.

Because Congress did not envision the generation of electricity as part of Reclamation's mission, the Reclamation Act of 1902 did not mention hydroelectric power. In the years ahead, however, as Reclamation began building dams in remote locations, the agency realized – as the West's miners had long known – that a small, on-site hydroelectric plant had great advantages: It could power the machinery used in building a dam. Though no one could have realized it in 1902, the electrification of the American West would develop hand in hand with the Federal Government's irrigation projects.