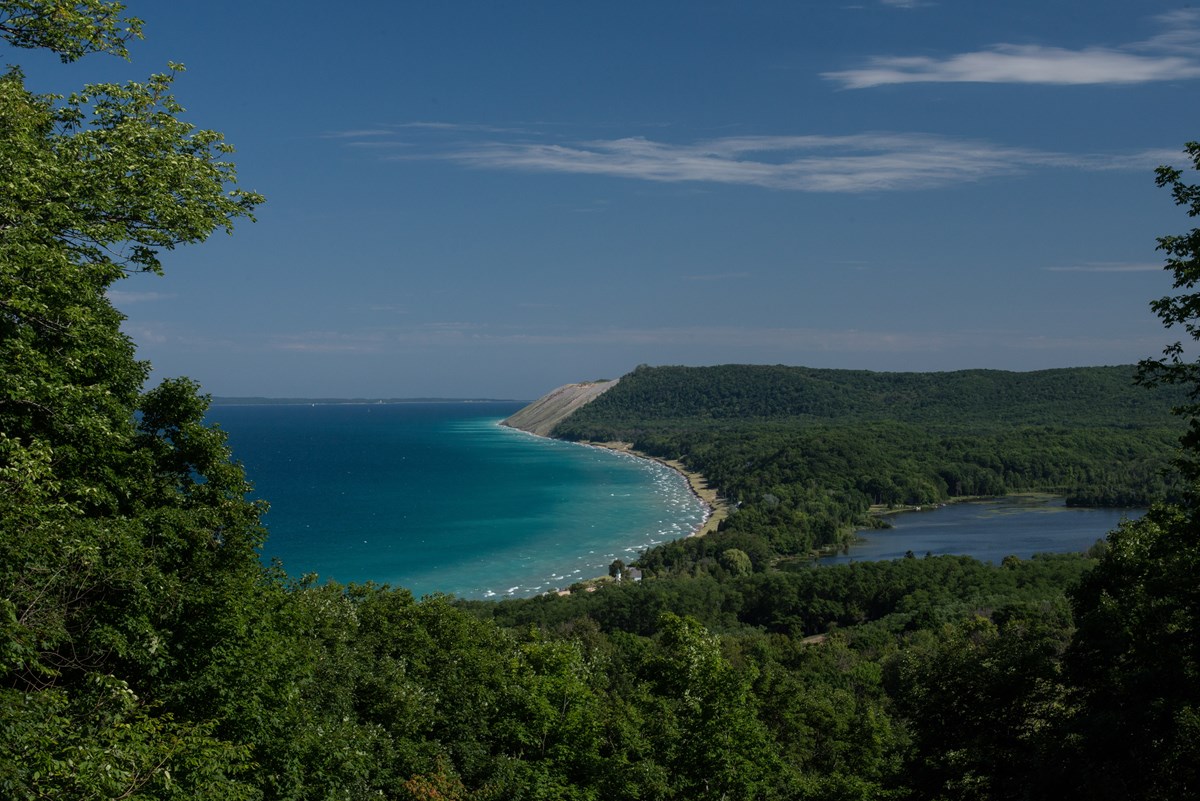 Use these top ten tips to plan like a park ranger.
We look forward to welcoming visitors this summer. The 2021 season is expected to be very busy, so make sure to plan ahead, recreate responsibly, and help ensure this beautiful landscape may be enjoyed by future generations.
Weather on Lake Michigan can change in an instant! The day could start out sunny and humid and end in thunderstorms. Check your favorite weather app for updates before starting your trip. 
Before coming to the Lakeshore make sure you are prepared for the day! Come prepared by bringing sunscreen, water, and food. If you plan on hiking bring about 1 liter of water per hour you will be outside. Make sure to have a plan for a snack and lunch if hiking! 
After finishing with your lunch at Picnic Mountain or Platte River Picnic Area, make sure to dispose of your waste properly. If you see trash on your hike or on the beach, help us keep the park clean by picking it up. For more ways to keep the park clean, please check out our 
Leave No Trace webpage
. 
Do you plan on swimming at the Lakeshore? Be aware of 
rip currents
. Always check the local forecast for any warnings before heading to the beach. If caught off guard remember to remain calm, and swim parallel to the shore until you are able to break free.  
Dogs are allowed on most trails in the park. Become a good BARK ranger by familiarizing yourself with the 
park pet policies
.  We want to protect the Piping Plover, an endangered species that are greatly impacted by the presence of dogs.
Protect yourself from ticks by staying on trails and minimizing contact with tall grasses, shrubs, and tree leaves — where ticks like to "quest". Do a tick check on your body at the end of the day. Bonus if you shower when you get home! Check out our 
Tick webpage
 for more information.  
Hike or bike over 20 miles of pavement or packed gravel on the 
Heritage Trail
. Stop at top attractions throughout the park on your journey.  
Sleeping Bear Dunes offers some great places to explore the night skies. View constellations you never knew existed, watch in awe the expanse of the Milky Way, and perhaps catch a glimpse of the Northern Lights. Discover the at 
Night Sky
 on our park webpage.