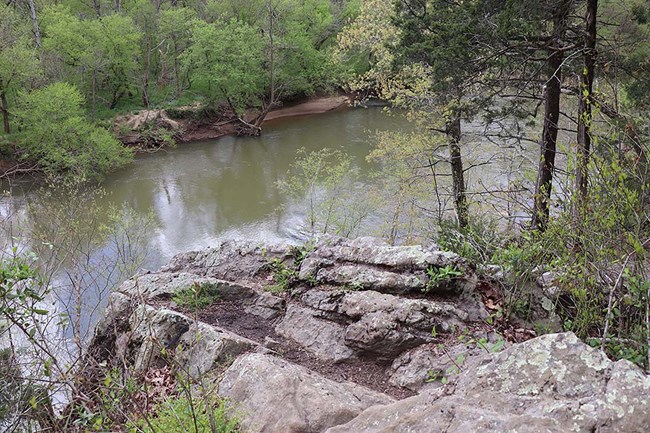 Recipient: Virginia Department of Conservation and Recreation

Amount: $655,070.85
Acres: 163.88

Siegen Forest stands along the banks of the Rapidan River as its winds its way between Virginia's Orange and Culpeper counties. Human communities have occupied this area for nearly 12,000 years, drawn by the rich flora, fauna, and mineral resources in the river environment, as well as by the shallows that provide a point of crossing over the waterway that for centuries served as a transportation highway. Today this cultural crossroads bears the name of the European communities—English and German—who settled here in the early 18th century: the Germanna colonies drew knowledgeable workers from their native land, the German principality of Nassau-Siegen, to mine local iron deposits. Enslaved people of African descent toiled these lands by the time the Civil War tore through Virginia.

In late April 1863, after a bloody December 1862, defeat at Fredericksburg ,the U.S. Army of the Potomac crossed the river and marched toward another battering at Chancellorsville. A year later, at the opening of the Overland Campaign in May 1864, United States Colored Troops approached the Battle of the Wilderness across the Germanna Ford and marched towards a field of battle where neither Union nor Confederacy could claim victory despite 30,000 dead and wounded.

For centuries before these Civil War crossings communities worked these lands for nourishment, profit, and survival. NPS American Battlefield Protection Program's award to the Virginia Department of Conservation and Recreation supports a preservation partnership committed to protecting this storied space for contemplation and recreation. Under a conservation easement granted by the nonprofit Germanna Foundation to the Virginia Board of Historic Resources, the forest will remain a park that invites public enjoyment, solace, inspiration.

Battlefield Land Acquisition Grants from the NPS American Battlefield Protection Program empower preservation partners nationwide to acquire and preserve threatened Revolutionary War, War of 1812, and Civil War battlefields. In addition, the program administers three other grants: Preservation Planning Grants, which are open to all sites of armed conflict on American soil, and Battlefield Restoration and Battlefield Interpretation Grant programs. This financial assistance sustains community-driven stewardship of historic resources at the state, tribal and local levels.
Get Your Project Funded
Check out the American Battlefield Protection Program's website for more information about various grant offerings and eligibility.
Learn More