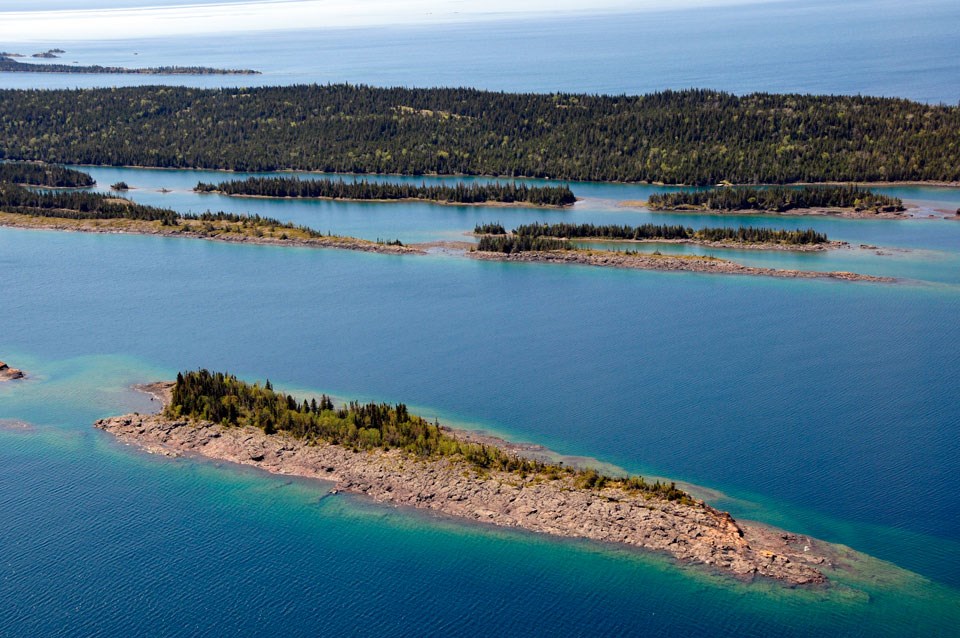 Plan like a park ranger and use these insider tips to have a great Isle Royale visit. Advanced trip planning is essential and will ensure that your only surprises are happy ones. Check out our top 10 list to get the most out of your visit.
Top 10 Tips for Your Summer Trip
Isle Royale is a destination that demands your time. Time to research. Time to confirm reservations. Time to travel aboard the transportation to the island. The more you're able to plan in advance, the more likely a trip will happen.
Phew! It took a lot of time to plan and then to travel to the park. So, spend a few days on-island. The average stay length is 3-5 days. We often see visitors returning for longer experiences. 
If visiting Rock Harbor, hike the Stoll Trail to Scoville Point. This 4.2 mile trail with interconnected loops hikes along iconic Isle Royale shoreline.  If visiting Windigo, hike to Grace Creek Overlook along the Feldtmann Lake Trail. This 3.6 mile round-trip hike leads to an overlook of Isle Royale's interior and Lake Superior's Grace Harbor.
Give yourself an extra day. Or two. Many first-time backpackers overcommit on daily hiking mileage. What should be an enjoyable immersion into Isle Royale's wilderness becomes a forced march to make ferry connections. 
Whether it is a fresh pair of hiking boots or an unfamiliar water filter you borrowed from a friend, it is a good idea to try out new gear before you're isolated in the wilderness of Isle Royale. Try to plan a practice trip at a nearby park or forest to prepare and refresh your memory on how that tent goes up. 
Despite the all the required nutrients being present, eating nothing but trail-mix for six days might leave you with a bad taste in your mouth. As much as you can, plan your meals to be compact, nutritious, and varied. The extra few ounces from your favorite snack won't weigh you down that much and can give a great mid-trip lift.  
As an island archipelago, Isle Royale's weather is strongly influenced by Lake Superior. Rough waters or low visibility can lead to transportation delays. Getting soaked on the hiking trail can put a damper on your trip if unprepared. Pack rain gear and extra dry clothes, and plan around the possibility of delays.
Visiting a wilderness park like Isle Royale comes with challenges and opportunities; put your safety as the number one priority. Come prepared with a first aid kit, warm clothing/rain gear for varying conditions, and a map and compass (know how to use them), Bring plenty of food (see Food = Mood) and know how to secure potable water.
After planning and preparing for weeks or months, you will finally set out for the island. All that planning is important, but things will change on your trip, and it is ok to change with them. Pause a hike if you find an excellent view, or sleep in late if you stayed up all night stargazing. 
Not all the best activities on Isle Royale involve a long day hiking, paddling, or boating. The remote North Woods setting can be perfectly suited to a calm afternoon of reading, fishing, or listening to music (with headphones of course). Bringing something to record your experience is recommended; a journal is a great way to reflect on your trip.