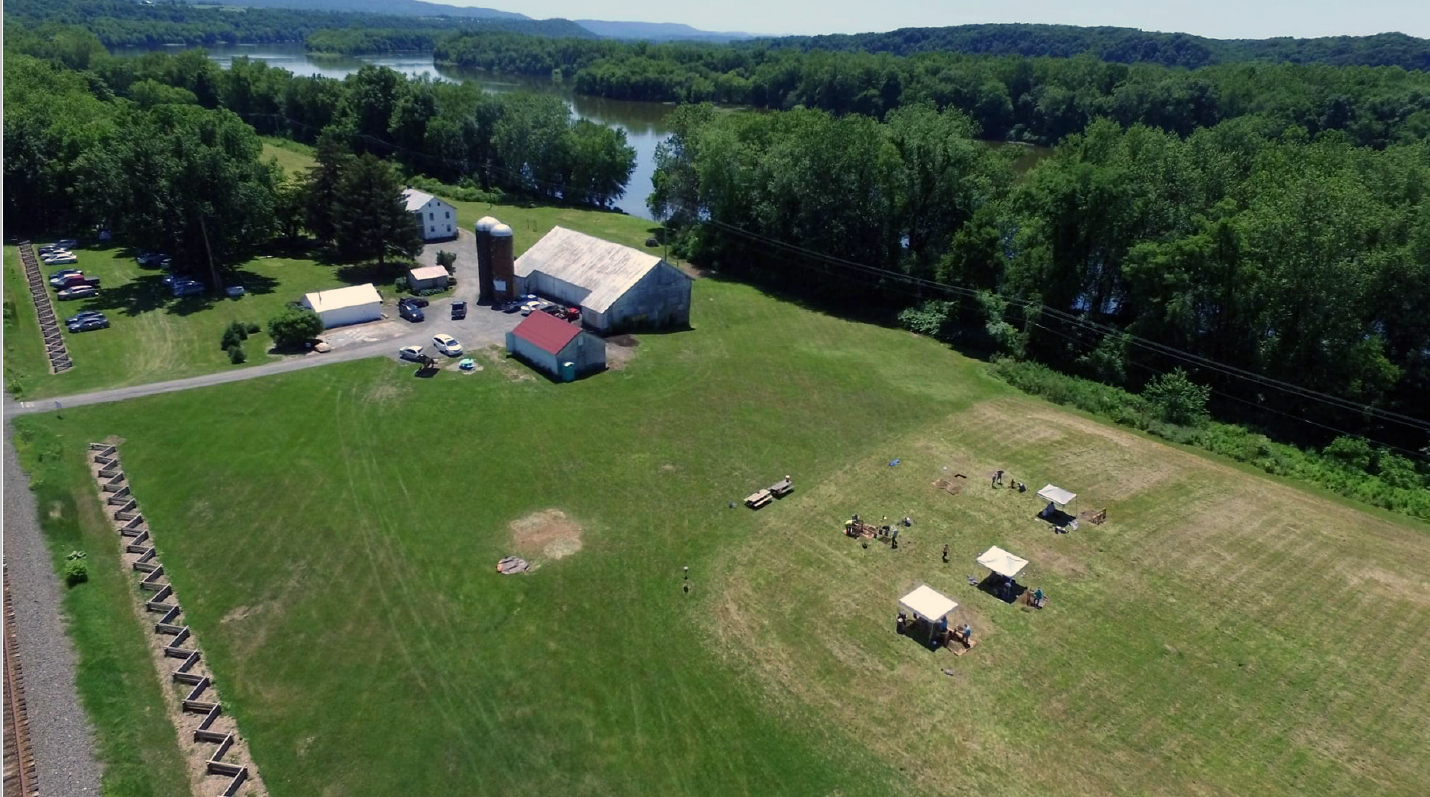 Recipient: Juniata College
Amount: $62,675
In 1756, on the eve of global war, British troops quickly constructed a log and timber fort on Iroquois lands in central Pennsylvania. Named Fort Halifax by the small garrison of less than three dozen troops, this British outpost on the Susquehanna River was one in a series of fortifications meant to protect Britain's settlers from the Native nations opposed to incursions into their ancestral lands and a looming invasion by their French allies during the Seven Years' (French and Indian) War. The feared assault never materialized, and Fort Halifax became an important trading post where Shawnee and Seneca exchanged trade goods with the British soldiers stationed there. After only a year, Fort Halifax's garrison relocated to another post and the fort lay abandoned until complete dismantling in 1763. Fort Halifax's exact location remained obscured until a cooperative archeological effort led by Pennsylvania's state government and Juniata College uncovered concrete evidence of the outpost's remains in 2021.
With the support of an NPS American Battlefield Protection Program Preservation Planning Grant, Juniata College will conduct a geophysical survey of the site to document the fort's exact perimeter. An archeological field school will explore evidence of the material exchanged between British soldiers and indigenous communities through trade activities at Fort Halifax. The project team will invite nine federally recognized tribes with ancestral connections to the Susquehanna Valley to participate in the research design and to shape the long-term management, protection, and interpretation of Fort Halifax.
---
Preservation Planning Grants are the American Battlefield Protection Program's broadest and most inclusive grant program, promoting the stewardship of battlefields and sites of armed conflict on American soil. In addition, the program administers three other grants: Battlefield Land Acquisition Grants, the newly authorized Battlefield Restoration and Battlefield Interpretation grant programs. This financial assistance generates community-driven stewardship of historic resources at the state, tribal and local levels.
Get Your Project Funded
Check out the American Battlefield Protection Program's website for more information about various grant offerings and eligibility.
Learn More