Article
Mental Benefits of the National Parks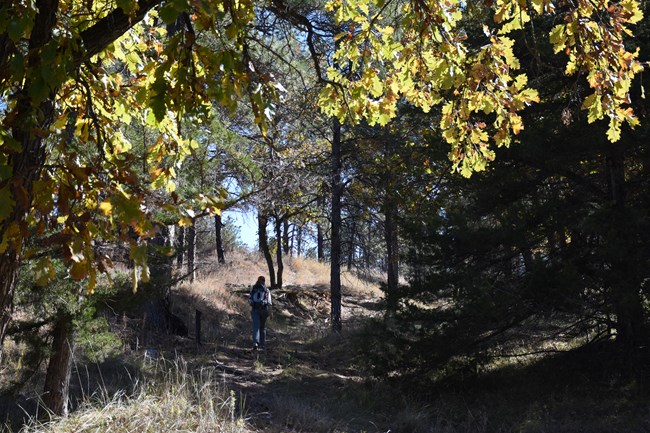 How can a trip to the National Parks support your mental health?

In recent years there has been a lot more research about the connection between time outside and mental health. We would like to highlight some the ways that visiting a National Park, like Niobrara National Scenic River, can benefit your mental health.

Niobrara National Scenic River is a nature park. It highlights green spaces, wildlife, scenery, recreation, and most of all, 76 miles of wild and scenic river meandering through six different ecosystems; a gem in the Midwest's Great Plains.

Green exercise is the term for play, movement, and exercise in a green space--a space with rocks, trees, sand, mud, dirt, grass, plants, and sky. National Parks, even those within cities and urban landscapes, can provide green spaces for visitors and abodes for enjoying the benefits of nature.

Part of a healthy mind is having good attention. Spending just 20 minutes outside can improve concentration and impulse control, helping you focus and thwart off distractions like you thwart off mosquitoes in summer (which you will encounter on the Niobrara, so bring your bug spray!)

Learning in natural environments, like taking a guided tour or participating in a ranger-led education program, can enhance your creativity, critical thinking, and problem solving skills so that planning your next National Park adventure becomes a creative endeavor that boosts your mental performance.

Learning in nature can also support reduced stress, reduced anger and aggressive behaviors, and improve relationship skills. Time in nature not only encourages treating the parks and earth with care but also builds stronger emotional connections to people and nature. If you want to become a nature-lover or pass it onto your kids, the National Parks are a great way for them to get involved and build lifelong memories and skills that they can keep forever.

The Niobrara National Scenic River offers miles of running water for beginner floaters, easy hiking trails, and scenic viewpoints that will take your breath away along with some anxiety and negative emotions. But more importantly, you and your family can take home a healthier minds and moods so there are less tantrums on the road-trip home.
Children and Nature Network. 2016. Nature can improve academic outcomes. Infographic. C+NN_AcademicOutcomes_16-10-27_O_newlogo (childrenandnature.org)
Children and Nature Network. 2016. Nature can improve health and wellbeing. Infographic. C+NN_NatureImprove_16-10-27_newlogo (childrenandnature.org)
Children and Nature Network. 2019. Nature play can encourage care for the earth. Infographic. C&NN_natureplay_19-6-14 (childrenandnature.org)
Children and Nature Network. 2020. Research Digest: Environmental Living, Physical Activity, Health-Care Initiatives. December Research Digest: Health Benefits of Nature Contact (mailchi.mp)
Natural Environmental Education Foundation. 2012. Children and Nature: Being active in nature makes kids healthier. Infographic. Children and Nature Infographic | NEEF (neefusa.org)
Learn More about how the National Parks can help your Health:
Last updated: January 25, 2021