Article
Junior Ranger - What's An Angler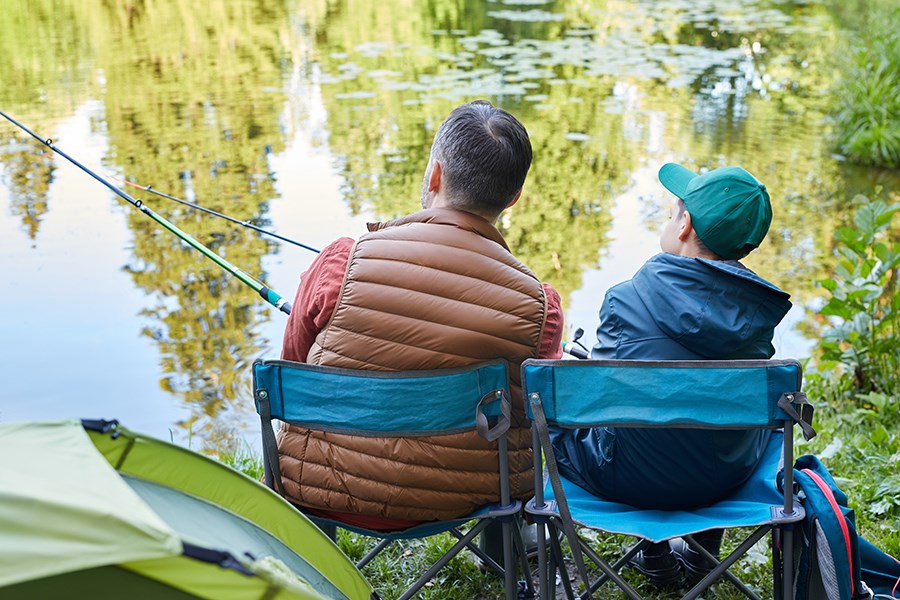 An angler is a person who fishes using a rod and a line.
Have you ever been fishing? Or are you curious about what it's like?
The first thing you need to know about is fish and where to find them.
A lot to remember: What about that pesky pole? And there's all this line and a hook? And why does the bait glow or wiggle?
Don't angle alone. Safety first when you go near the water, please.
Have fun!
Pick two of the activities below to complete this page.
Watch this short video made by the Rangers at Sleeping Bear Dunes National Seashore to help you learn about fishing safety and other important rules.
Activities:
Create a list of important items to take with you when fishing.
List three types of fish that you might find in Lake Roosevelt. (hint: check the website or search online)
Make a model of a fish using something you have nearby. Remember to ask permission to use things if you aren't sure.
For anwers to more of the questions we listed above, complete the Junior Angler book and have fun fishing!
Well done, Junior Ranger!
---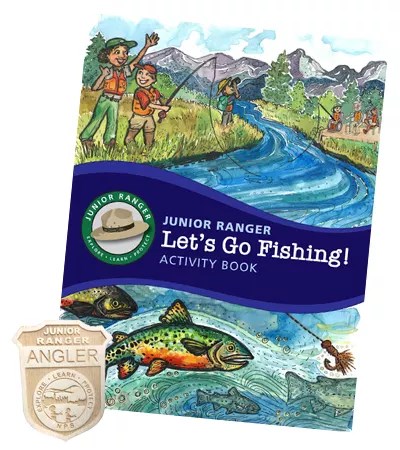 To earn your Junior Angler badge:
Find a ranger and ask for a book.
Complete the activities and turn it in to get your badge.
If you can't find a ranger, head to the Junior Angler page and download your book. Finish the activities and mail it in to get your badge.
Last updated: April 20, 2022