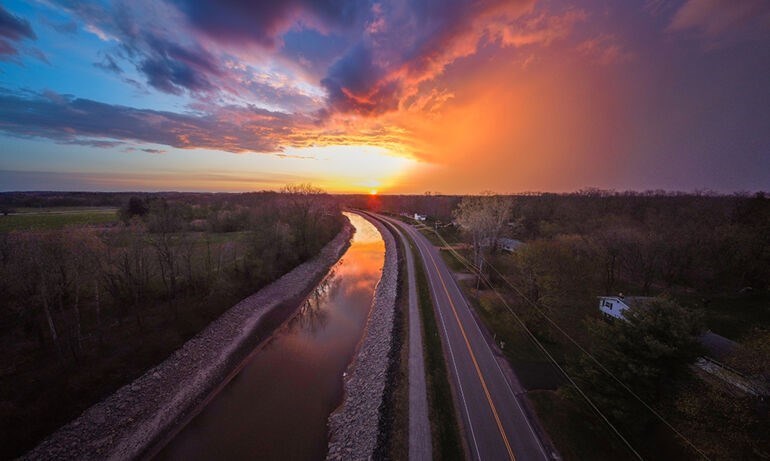 The
Erie Canalway National Heritage Corridor
is currently undertaking an exciting media project that will expand virtual visits and experiential learning in the region using 360-degree video tours. To do so, the Heritage Corridor is teaming up with local parks and educators, with help from the National Park Foundation's
Open Outdoors for Kids
initiative.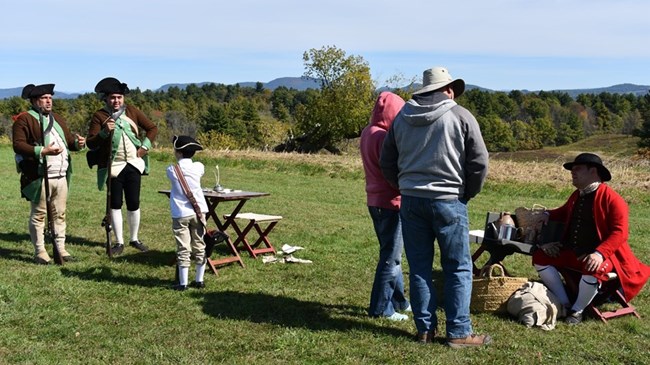 Stemming from interest in expanding the online learning platforms, the heritage corridor is spearheading production of "360 Tours" at three parks within the region, using Matterport technology:
Women's Rights National Historical Park
,
Saratoga National Historical Park
, and
Fort Stanwix National Monument
.
"The heritage area has a long-established relationship with these sites, so it was a natural segue for us to select them," says Andy Kitzmann, Assistant Director of Erie Canalway (ECNHC). Integrated content describing various features and points of interest at the tours will be created by education & interpretation staff at the parks.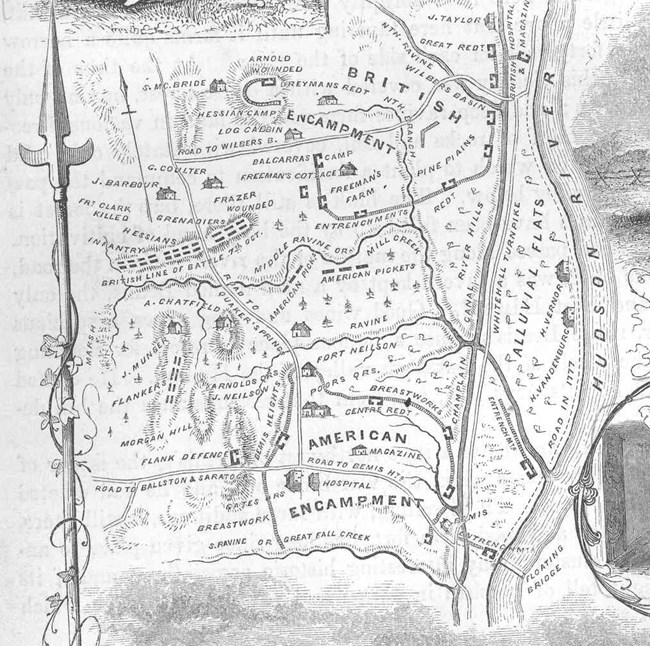 The heritage corridor stretches 524 miles across the state of New York from Albany to Buffalo. It also contains the cities of Syracuse and Rochester, along with more than 500 miles of navigable waterways and countless trails. In such a large region with varied histories, the online resources will make virtually visiting sites accessible and expand the reach of the heritage corridor, says Kitzmann. The project also leverages the ways that virtual and hybrid learning have become a larger part of youth education due to the pandemic.
To produce the 360 tours, ECNHC selected Krow Media, an "immersive media storytelling" agency. They will shoot footage beginning in December at Fort Stanwix and Women's Rights National Historical Park and then Saratoga National Historical Park in the spring. Krow Media previously produced some of the first 360 tours for the National Park Service for
Gettysburg National Military Park
and
Eisenhower National Historic Site
in Pennsylvania.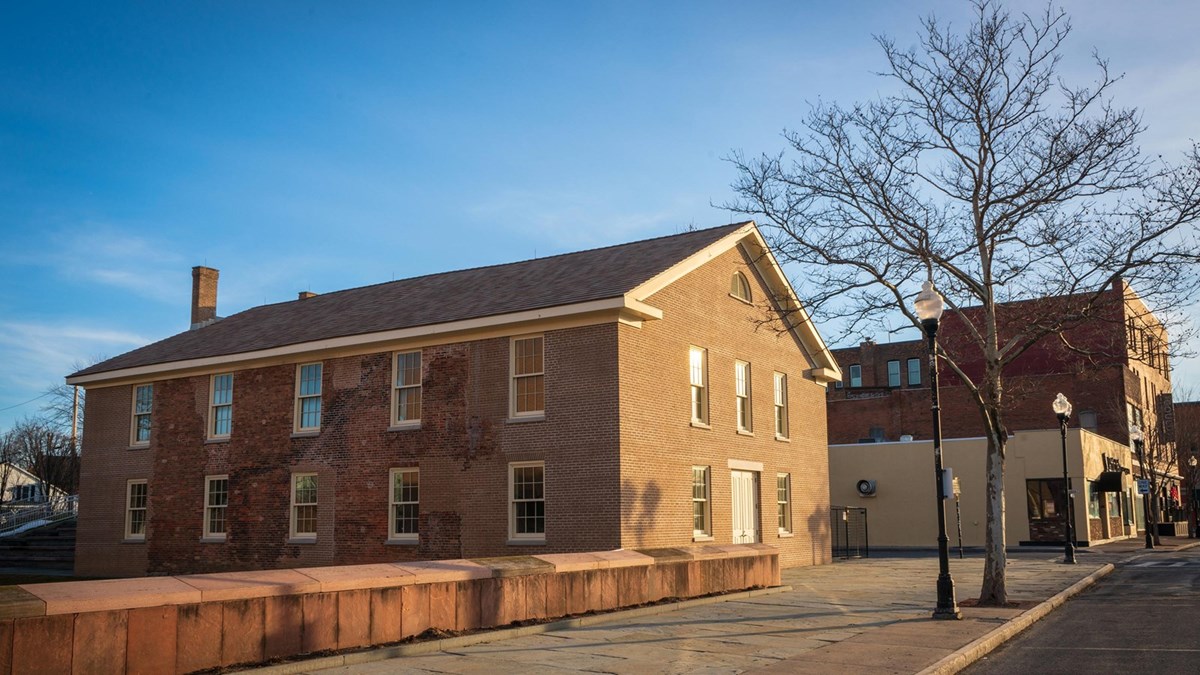 The virtual tour will dive deep into each park's important histories. At Fort Stanwix, for example—the "fort that never surrendered"—you'll be able to virtually enter the fort and explore content called "matter tags" to connect. Users click on these matter tags to learn about the fort's Revolution-era historical features, like commander's barracks and staff quarters.
The 360 tours will tie directly into new youth educational programming produced in partnership with the three NPS sites and local educators. Curricula paired with each tour are being produced by Patrick Stetshorn, the Director of Education at ECNHC. The heritage corridor is also working closely with the National Park Service's
Harper's Ferry Center for Media Services
and Regional staff on accessibility in coordination with NPS goals.
Video production and curriculum design has been made possible by a $39,000 grant this year awarded to the heritage corridor by the National Park Foundation. The grant is part of their
Open Outdoors for Kids
initiative, which "creates pathways for kids to enjoy, understand and connect with nature in exciting ways by facilitating outdoor activity, experiential learning, and cultural heritage exercises."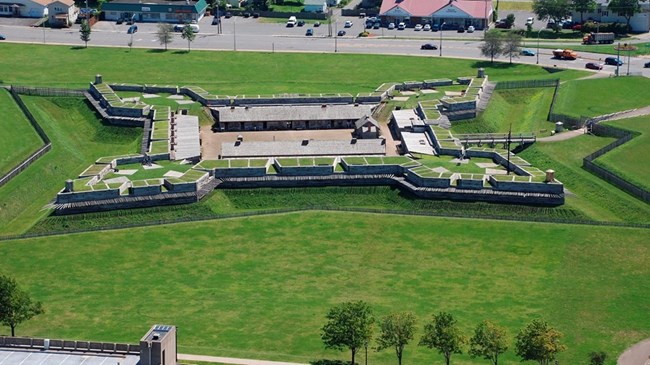 Education staff at each of the three partner NPS units will pair with a teacher from their community to aid in content creation and review, providing engaging experiential learning opportunities for their students while ensuring it aligns with educational standards.
The collaboration represents continued partnership between the parks, the heritage corridor, and local schools, prioritizing underserved communities and Title I schools. Since 2012, Erie Canalway's educational programming has served more than 50,000 students from 124 districts across the Corridor. Of these districts, more than 60% include greater than 50% student participation in the U.S. Deparment of Agriculture's Student Lunch Program.
Lessons will be designed at the fourth-grade level to align with the federal government's
Every Kid Outdoors
initiative, which allows U.S. fourth graders to visit federal lands including National Parks for free. In addition to schools, ECNHC also plans to partner with local organizations such as the Boys and Girls Club to offer its educational resources and to augment access to underrepresented communities.
Stay tuned in the coming year for the three 360 Tours, which will be available on NPS.gov.