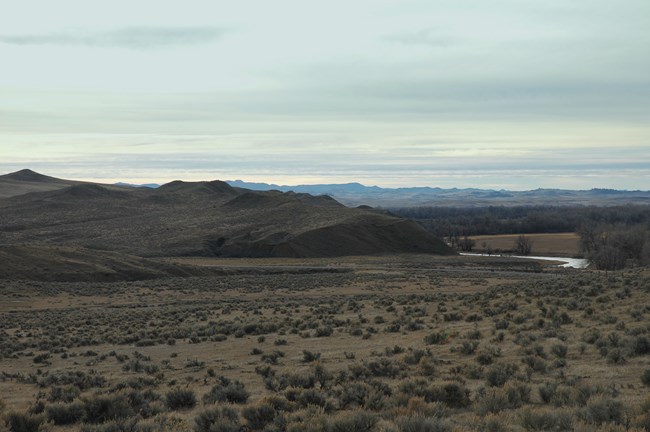 Recipient: Little Big Horn College
Amount: $146,155.00
Since the first public theater opened in 1905, the bright projector screens and dramatic volume of American movie theaters have been the catalyst for imagination and creative storytelling, stories that often emphasize entertainment over historical accuracy. A frequent subject for the films in the earliest days of the cinema was the American West. Highly fictionalized and told by the dominant culture, these films perpetuated the myth of the West and the "disappearing Indian:" That is, until Little Big Man, the 1970 parody Western that told the story of a white man adopted by indigenous people in order to highlight the experience of Native Americans during the armed conflicts known as the 19th century "Indian Wars." Hundreds of Native actors from Crow, Northern Cheyenne, and Stoney Nakoda (Assiniboine and Cree) nations enacted the conquest of Indian Country, making the film a catalyst for conversations, beginning with indigenous perspectives, on more than a century of armed conflict and its legacies.
Using a Preservation Planning Grant awarded by the National Park Service's American Battlefield Protection Program, the Tribally controlled Little Big Horn College will host a multi-day symposium that investigates the myths and realities of the battlefields explored in the Little Big Man, including battles at Little Big Horn (1878), Rosebud (1876), and the Washita River Massacre (1868). The college will use the film as a conversation starter to complete archival research and oral history interviews that amplify Native voices to challenge, expand, and enhance public understanding and to protect these stories and sites for another five decades and beyond.
Preservation Planning Grants are the American Battlefield Protection Program's broadest and most inclusive grant program, promoting the stewardship of battlefields and sites of armed conflict on American soil. In addition, the program administers three other grants: Battlefield Land Acquisition Grants, the newly authorized Battlefield Restoration and Battlefield Interpretation grant programs. This financial assistance generates community-driven stewardship of historic resources at the state, tribal and local levels.
Get Your Project Funded
Check out the American Battlefield Protection Program's website for more information about various grant offerings and eligibility.
Learn More