Conservation Diaries: Alisa Hernandez, Wildlife Biology Intern

Listen to this episode of Conservation Diaries as Alisa Hernandez shares her perspective as a Latina Natural Resources & Wildlife Biology intern at Cabrillo National Monument.

Credit / Author:

NPS

Date created:

01/03/2022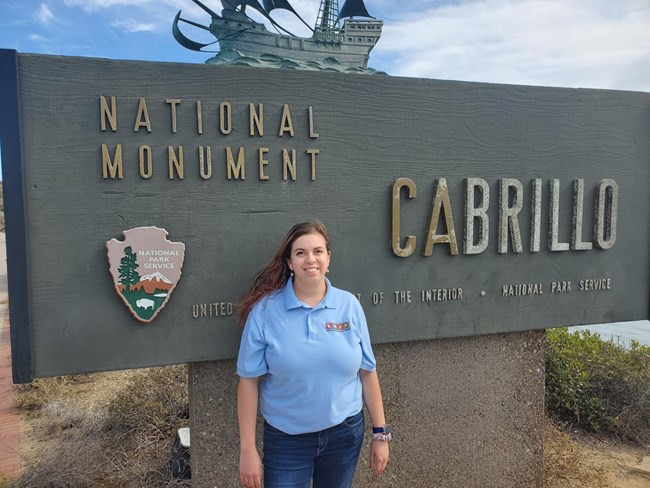 Meet Alisa Hernandez. She spent the summer of 2021 working as the Natural Resources & Wildlife Biology intern at Cabrillo National Monument in San Diego, California, as part of the Latino Heritage Internship Program.
She is a first-generation undergraduate, transfer biological science student from California State University, Fullerton (CSUF). She is interested and passionate about wildlife biology, conservation biology, and ecology.
"I like plants, I like animals... So, I like conserving resources, rare animals and just things that need our help that are being pushed out by people and they can't advocate for themselves."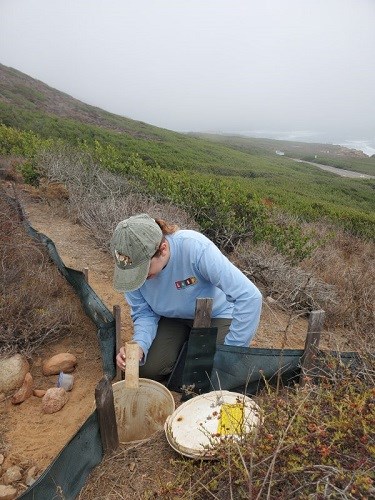 Cabrillo National Monument commemorates the landing of Juan Rodríguez Cabrillo at San Diego Bay in 1542. This event marked the first time a European expedition had set foot on what later became the West Coast of the United States. In addition to telling the story of 16th- century exploration, the park is home to a wealth of cultural and natural resources.
Alisa worked with historic herpetofauna data to understand their population dynamics within the national monument. Herpetofauna consists of reptiles and amphibians. She decided she was interested in looking at climate factors like temperature, humidity, and precipitation, to see if there's any relationship between those changing factors and the herpetofauna community.
"These species are on what's basically an island, because Point Loma is a small area of San Diego, it's a peninsula that sticks out the mainland, so there's water on three sides of it, and then on the fourth side it's blocked off by urban land development.

All the animals that are on the peninsula can't really migrate out if they wanted to. They're kind of stuck there, in this really closed off environment. And I was curious if there is a relationship between climate and how they're doing."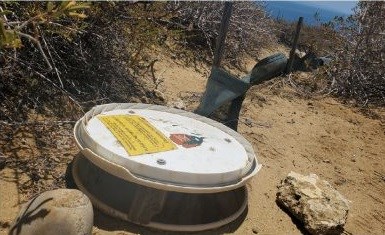 The park has traps that have been up since 1995 and every season they go out there to collect data on the kinds of animals that get trapped. Each organism is measured and recorded for length, mass, sex, and approximate age, before being released. That data was collected by the National Park Service and US Geological Survey.
Alisa did a lot of coding, statistics, and modeling on the computer to find a relationship between climate and the herpetofauna community. She couldn't find a lot of relationships between the data for temperature and precipitation. But she did find that there was a negative relationship between humidity and two species of lizards in this study: the bleached lizard and the orange-throated reptile lizard.
"It can be predicted that as humidity increases, the amount of those lizards would decrease. Which is interesting because a climate change type idea is that it gets drier than it already is. We might see that these would increase and be kind of favored or winners in a drier environment. It's kind of an interesting relationship to see how that is going to play out in the future as things do get hotter and drier in the little urban island."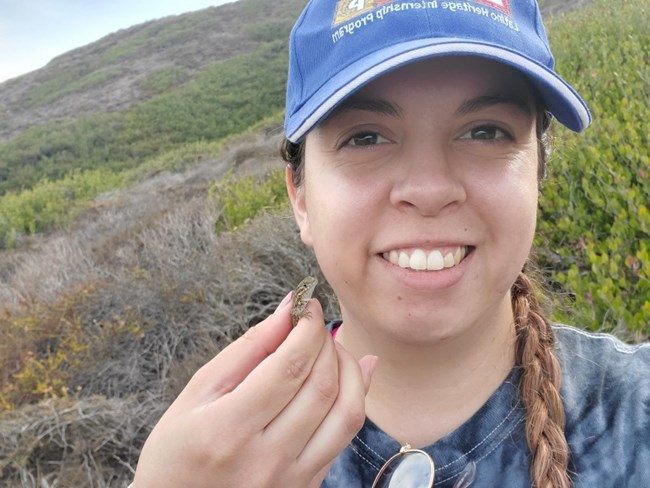 The work Alisa did over the summer will be used to help guide future projects at the park. Right now, the park is working on a plan to re-introduce a locally extinct species of lizard called the coastal horned lizard. Knowing the kind of population dynamics can help the park consider possible impacts when making management decisions, such as planning a new trail.
"That's also going to affect the community and knowing what kind of species are out there, what's most abundant and what is more at risk, will be helpful".
Alisa says it is important to understand the populations of animals and plants within parks so that when more people get introduced to that area, we can see how the population is reacting and how we can make sure they are safe.
"It can be a cascading effect from people's interactions with these areas, both good and bad. Knowing how it is before, can help you react to and improve upon it so that it can stay a healthy environment for both people and be organisms already living there."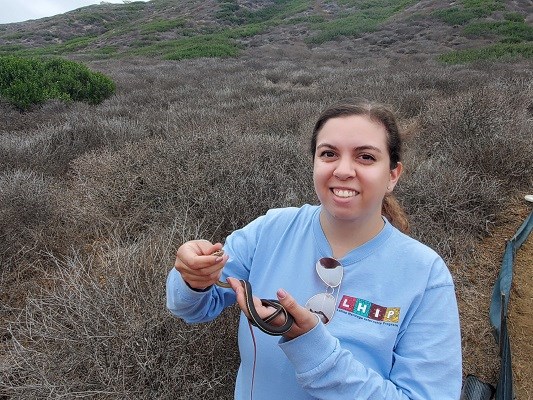 Alisa is encouraging young Latinx people who are interested in the STEM and conservation fields, to go for it and pursue those careers. She says it's difficult to find people who look like her, a Latina, that are in the field of wildlife biology. She believes there might be more kids who are really interested in working outside and taking care of these animals, but they just didn't know that is an option.
"Conservation is so important for everyone. And I feel like a lot of kids like me didn't even have that opportunity to get that experience. So I think it's important to introduce as many people to it as we can and help people understand it's important so that they can share it with everyone else they know."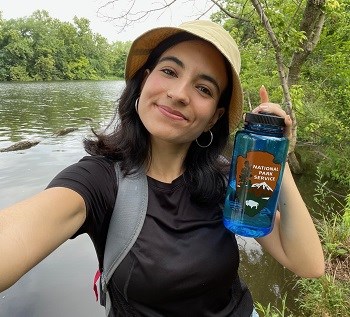 Meet the Host
Nicole Segnini created the Conservation Diaries podcast series in 2021 during her Latino Heritage Internship Program internship with the National Park Service's Office of Communications in 2021. Venezuelan-born, she knows firsthand Latinx communities' passion and commitment to conservation and wanted to engage the rising generation of stewards—of all cultural backgrounds—to picture themselves in conservation careers or working in the National Park Service. Nicole used her background and experience in journalism, social media influencer, and television news producer to create the Conservation Diaries podcast series to bring out the stories of youth in the National Park Service from their own perspectives.

"There are so many young people in underrepresented and minority communities across the country who care so much about conservation, historical preservation, nature, wildlife, the outdoors, and our beautiful parks, and I think it's important that we elevate and amplify their voices and their important work. They are working hard to protect and preserve our natural, cultural, historical, and recreational resources and I believe that work is usually overlooked. That's why I wanted to start something like this." - Nicole Segnini