Latino Heritage Internship Program
The Latino Heritage Internship Program (LHIP) is a partnership with the National Park Service and Environment for the Americas designed to provide internship opportunities for young adults, with an emphasis on Latinos, in a variety of career fields. The program helps raise awareness of public lands, including national parks, and engage the next generation of stewards.

Applications for the 2022 summer internship program have closed. Find additional information about the internship program on the official LHIP website.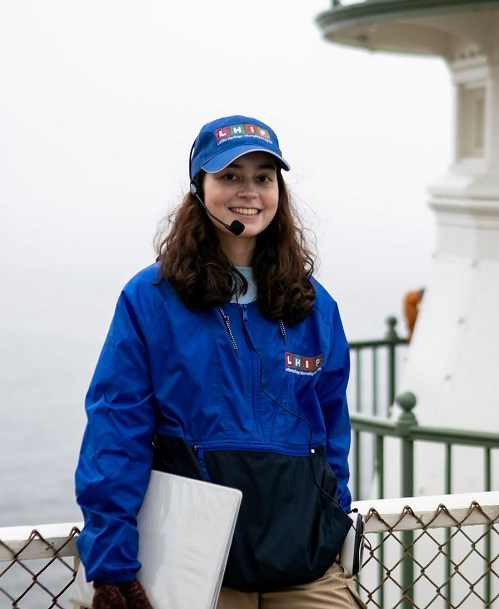 Program Goals and Objectives
The Latino Heritage Internship Program supports a number of the Department of the Interior priorities.

Introduces employment opportunities in the National Park Service with an emphasis on cultural and natural resource stewardship, interpretation, and community outreach to Latino young adults.

Develops mission critical internship projects that support the NPS goals and objectives at national parks and offices.

Collaborates with Latino conservation organizations to help expand NPS outreach into Latino communities nationally and develop deep and sustainable relationships.

Establishes a pipeline for converting talented Latino students into career positions in the NPS.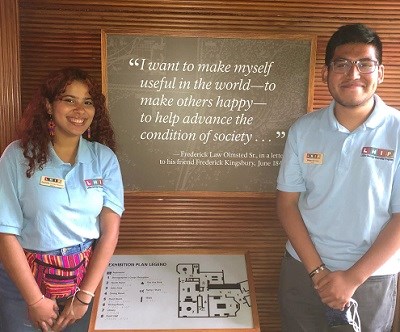 Learn About Interns And Their Projects
Since the Latino Heritage Internship Program's launch in 2015, 266 people have interned at almost 200 National Park Service parks and programs in a variety of career fields.

In 2021, there were 32 LHIP interns working in person or virtually at 31 national parks and programs across the country. LHIP interns are making valuable contributions to stewardship of public lands as they are teleworking or joining in the #RecreateResponsibly movement to promote health and safety while on the job.
Point Reyes National Seashore 
Cabrillo National Monument  
Rock Creek Park, Division of Interpretation, Education, & Outreach 
Dinosaur National Monument 
Frederick Law Olmsted National Historic Site/Interpretation and Education 
Juan Bautista de Anza National Historic Trail 
Padre Island National Seashore, Division of Science and Resource Management 
San Antonio Missions National Historical Park 
Northeast Regional Office/Olmsted Center for Landscape Preservation 
John Muir National Historic Site 
The Alaska Public Lands Information Center 
Saguaro National Park 
Historic American Buildings Survey (HABS) DC 
Denver Service Center Planning Division, Natural Resources Branch 
Bent's Old Fort National Historic Site/Interpretation Division 
Salem Maritime & Saugus Iron Works National Historic Sites 
Homestead National Monument of America 
Rivers, Trails and Conservation Assistance Program (RTCA) 
Cape Hatteras National Seashore 
New Orleans Jazz National Historical Park 
Flagstaff Area National Monuments (WACA, SUCR, WUPA) 
Chesapeake Bay Office 
NPS WASO Office of Communications 
Southwest Border Resource Protection Program (SWBRPP) 
National Trails - National Park Service 
Tumacácori National Historical Park 
Fire Island National Seashore 
Tonto National Monument 
Grand Canyon National Park 
Salem Maritime & Saugus Iron Works National Historic Sites 
Indiana Dunes National Park 
Florissant Fossil Beds National Monument 
Meet The Interns
Current and former interns share about their careers, personal goals, accomplishments and why they chose the NPS.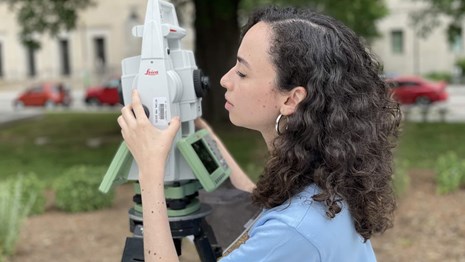 Blogs And Projects
Learn more about their amazing projects in conservation, historical preservation, education and more, and their experiences at the NPS.
LHIP News and Stories
From community outreach and communications, to historical preservation and scientific research, every year LHIP interns spend their summer working to protect and preserve our public lands. Follow National Park Service news and stories about the internship program, past and present LHIP interns, and their amazing projects.
Related Topics
Youth Programs

Kids, teens, and young adults! Learn how you can get involved in protecting America's natural and cultural treasures.

Internships

Find opportunities to get hands-on experience in diverse career fields working with the National Park Service.

American Latino Heritage

Learn about Latino history and heritage found in national parks and communities across the country.
Last updated: February 17, 2022