The Grave of Mary Randolph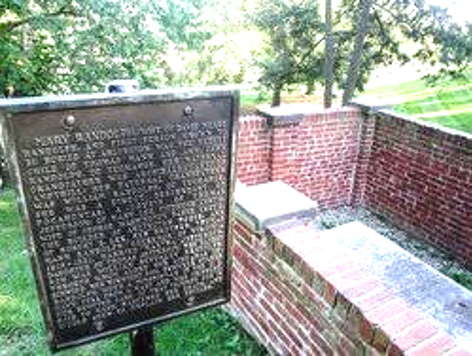 Along Custis Walk just below Arlington House, visitors to Arlington National Cemetery often stop at a brick wall-enclosed grave. It is the final resting place of Mary Randolph, the first person recorded to be buried at the Cemetery. Mary Randolph died in Washington, DC, in 1828, and was a cousin of both
George Washington Parke Custis
and his wife. She is also reported to be the godmother of
Mary Anna Randolph Custis
, the Custis' daughter and future wife of
Robert E. Lee
. Counted among Mary Randolph's ancestors were the Jamestown settler
John Rolfe
and the famous Virginia Indian princess
Pocahontas
, who married in 1614.
Mary Randolph was born before the American Revolutionary War in 1762, in Chesterfield County, VA, just south of Richmond, VA. A member of the landed gentry of Virginia, she married her first cousin David Meade Randolph (1760-1830) in 1780. Her husband was a patriot officer during the Revolutionary War, and George Washington appointed him the US Marshall of Virginia in 1795, with headquarters in Richmond. But there is considerably more to the story.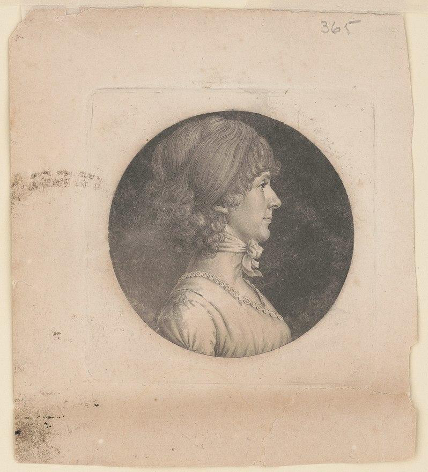 Mary Randolph is best remembered today for her publication in 1824 of The Virginia House-Wife, a popular housekeeping book that featured nearly 500 recipes for Southern and especially Virginia cooked foods and baked goods. In fact, her book was republished several times before the Civil War. Sadly, however, after one of her sons, David Meade Randolph, Jr. (1784-1825), was seriously injured in a US Navy accident, falling from the mast of a ship, she devoted her entire energies to caring for her invalid son in Washington City, while her husband remained in Richmond. The ordeal is said to have hastened Mary Randolph's death a few short years after her son's passing. She died in Washington, DC, but was buried on the hillside just below Arlington House at a spot she had earlier selected, with the brick wall surrounding the grave added to keep cattle away.
After losing his position and influence as the US Marshall of Virginia during the presidency of Thomas Jefferson, David Meade Randolph fortunes floundered very seriously. Among other pursuits, however, he successfully developed

a new type of hard stucco cement, which he called "hydraulic" cement. And, upon the completion of the construction of Arlington House in 1818, David Randolph convinced George Washington Parke Custis to apply "hydraulic" cement to the exterior of Mr. Custis' imposing and iconic brick mansion on the Virginia heights above the Potomac River, just across the river from the newly emerging US Capital, Washington, DC. Once etched and faux-painted to resemble sandstone, David Randolph's stucco finish added importantly to the eye-catching appearance of Arlington House as we know it to this day.
Last updated: June 23, 2020