Mary Anna Randolph Custis Lee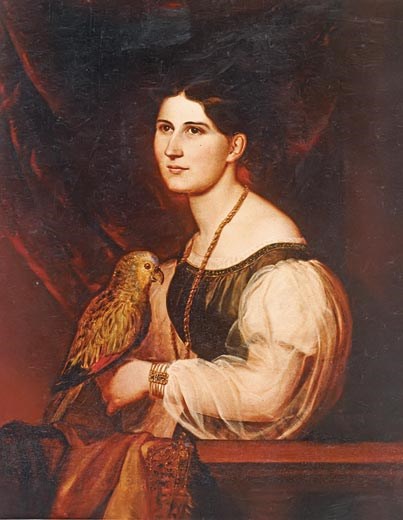 Mary Anna Randolph Custis was born on October 1, 1807. She was the only surviving child of George Washington Parke Custis and Mary Fitzhugh Custis. Growing up, Mary's personal maid was her enslaved older half-sister, Maria Carter Syphax, who was the daughter of George Washington Parke Custis and an enslaved woman named Ariana Carter. It is not known if Mary knew of or ever acknowledged the familial relationship she shared with Maria.
Mary Custis Lee grew up pampered by her parents and steeped in the lore of her Washington ancestry. She was well-educated and frequently discussed politics with both her father and husband. She also kept abreast of new literature and learned both Greek and Latin. An artist like her father, she painted delicate landscapes that are still on view at Arlington House. Like her mother, Mary loved roses and gardening. Enslaved laborers grew 11 varieties of roses in the flower garden at Arlington House, and as a young girl Mary selected the second-floor bedroom which overlooked the garden. Mary later shared this bedroom with her husband Robert.
On June 30, 1831, Mary married Lt. Robert Lee of the U.S. Army Engineers. The ceremony took place in the family parlor at Arlington House. Mary left her beloved Arlington to move into officers' quarters at Lee's first assignment after their marriage at Fort Monroe, but she did not adjust well to the life of an officer's wife. She returned to Arlington House shortly after the birth of their first child. From then on, Mary frequently chose life at Arlington with her parents and her children over living wherever her husband was stationed. The Lees' next six children were all born at Arlington House in the small dressing room adjoining the Lee's bedroom, and the couple made Arlington their home for the next thirty years.
Closely following her mother's example, Mary Lee was a devout Episcopalian. Mary followed the Custis family tradition of holding family prayers every morning after breakfast and each evening in the family parlor. The Custises and Lees usually attended Christ Church in Alexandria, but when they were unable to make the journey they would attend services at the Arlington Chapel alongside the people enslaved at Arlington. In part due to their religious beliefs, the Custis and Lee women held Sunday School lessons for enslaved children after church. Three generations of Custis and Lee women taught reading and writing to children enslaved at Arlington, in part with an eye towards gradual emancipation, but primarily to assuage their religious concerns about Arlington's enslaved community: the women wanted to ensure that people enslaved at Arlington would be able to read the Bible. The Sunday School and reading lessons took place on Sundays, the only day of rest people enslaved at Arlington had.
Again following the example of her mother, Mary Lee and her daughters taught enslaved workers at Arlington to read and write. Mary and her parents were supporters of the American Colonization Society, which advocated the idea of gradual emancipation for enslaved people by teaching them a trade and how to read before paying for their eventual passage to Liberia. Mary Lee, like her parents and other members of the Virginia planter class, professed to abhor slavery while daily benefitting from it. She supported gradual emancipation through the American Colonization Society but did not support the abolition of slavery or racial equality. Even after the Civil War, Mary wrote letters to friends and relatives complaining about "ungrateful" former enslaved workers at Arlington who freed themselves after the arrival of the U.S. Army to Arlington and professed a desire to see all freedmen and women forced to move out of the south—either to the north or to Africa, "as it is hard that we at the South who have already done so much for them than their labor has ever repayed [sic] should be tormented with them for the rest of our lives—"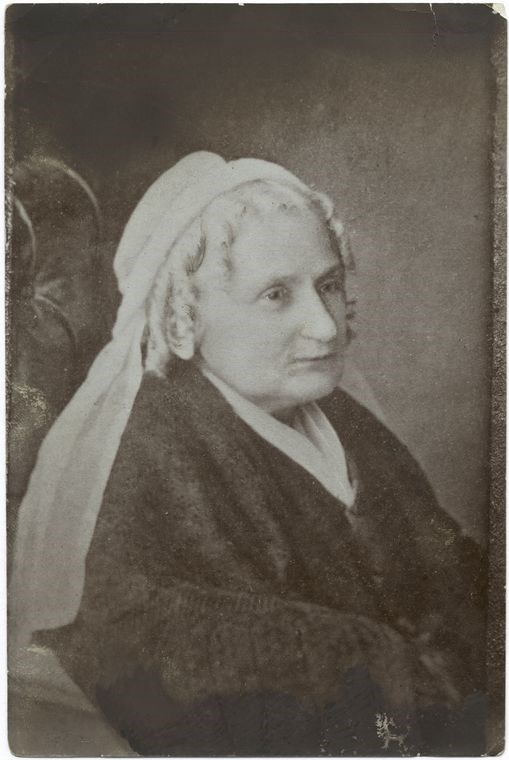 During her adulthood, Mary developed severe rheumatoid arthritis and became increasingly debilitated as she grew older. To help with the pain, Mary and her family visited many spas and springs that were reputed to improve health. In letters to her husband, she tried to downplay her illness, but it took its toll as the years passed. By the 1850s, Mary organized her daily routine so that she navigated the stairs only twice each day, spending most of her waking hours in the Morning Room. An enslaved person carried her downstairs every morning and back upstairs at night. Walking became increasingly difficult for Mary and by the end of the Civil War, she was primarily confined to a wheelchair.
In April 1861, Robert E. Lee resigned from the U.S. Army and traveled to Richmond to take command of Virginia's military forces. After his departure, Lee wrote letters to Mary urging her to pack up and leave Arlington. He recognized the strategic importance of the home's hilltop location overlooking the nation's capital and was concerned for Mary's safety. Mary delayed for weeks until she finally relented. She ordered the enslaved workers to pack up the family's belongings and many of the "Washington Treasury" heirlooms from Mount Vernon. The rest of the family valuables were locked away in closets, the attic, and the cellar. Mary left Arlington on May 15, 1861 to join her daughters at Ravensworth, a nearby home owned by Custis relatives. Upon their departure, Mary left the keys to the house and the responsibility of caring for the family heirlooms in the hands of enslaved housekeeper Selina Gray. Arlington's enslaved workers were left behind and expected to continue working as usual. Mary Lee anticipated her return home would be within a few weeks, but it would be more than a decade before she saw Arlington again.
Mary and her daughters lived a nomadic life during the Civil War, moving from house to house of friends and relatives throughout Virginia before settling in Richmond. The Lee women supported the Confederate war effort by knitting socks and gloves and sewing shirts for Confederate soldiers, as well as visiting wounded soldiers in Richmond hospitals.
After the Civil War, the Lees moved to Lexington, Virginia, where Robert E. Lee became the president of Washington College, later named Washington & Lee University. While Robert had given up on ever returning to Arlington, Mary seethed at the loss of her home. She wrote angry, pleading letters to friends, relatives, newspaper editors, and politicians to complain of the loss of Arlington and the creation of Arlington Cemetery. Many items from the Washington Treasury had gone on display at the Patent Office in Washington, D.C. due to their connection to George Washington, and Mary bitterly attempted to have these items returned to her. She even wrote to formerly enslaved workers such as Selina Gray, attempting to locate specific pieces of furniture.
Mary never got over losing Arlington. She carried her resentment against the United States Government for the rest of her life. Additionally, Mary and Robert Lee were both angered by the process of postwar Reconstruction, including new laws enfranchising African American men and federal money spent on the education of freed men and women.
Mary Lee returned to Arlington only once, in 1873, just a few months before her death. Unable to get out of the carriage, a formerly enslaved person brought her a drink of water from the well. "I rode out to my dear old home but so changed it seemed but a dream of the past—I could not have realised [sic] it was Arlington but for the few old oaks they had spared & the trees planted by the Genl and myself which are raising their tall branches to the Heaven which seems to smile on the desecration around them."
Mary Anna Randolph Custis Lee died on November 5, 1873, at the age of 66. She is buried next to her husband on the Washington & Lee campus in Lexington, Virginia.
Last updated: June 8, 2021