Colonel and Mrs. Lee's Chamber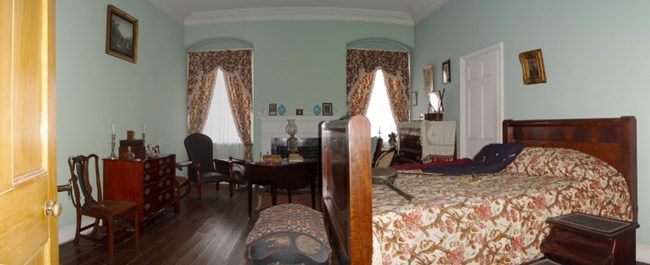 For almost 30 years of their marriage, Robert and Mary Lee shared this large southwest bedchamber whenever they lived at Arlington House. Mary specially chose this room for them when they got married because of its position overlooking Arlington's flower garden. Mary would help care for that
garden, despite arthritis, up to the start of the Civil War. Mary bore the last six of seven Lee children in the dressing chamber accessed by the door to the right. In one telling of the story, Robert E. Lee drafted his letter of resignation from the U.S. Army in this room at midnight on April 20, 1861, ending a career spanning more than three decades and later compelling him to lead Confederate forces into battle.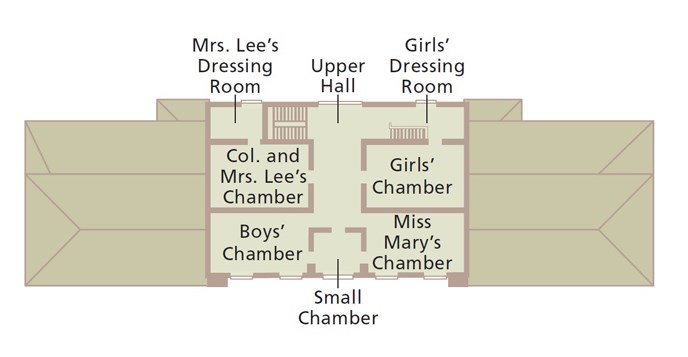 Last updated: November 19, 2015