Make Your Reservation
Visit our keyboard shortcuts docs for details
Duration:

2 minutes, 26 seconds
Arches has some big news! From April 3 to October 3, 2022 Arches will implement a temporary, pilot timed entry system to help manage traffic and improve visitor experiences. In this video, Rangers help you plan your next trip and outline what you'll need to enter the park.
When can I reserve my Timed Entry Ticket?
The park will release tickets first-come, first-served on Recreation.gov three (3) months in advance in monthly blocks according to the following schedule:
January 3 at 8 am MST: April reservations (April 3–30)
February 1 at 8 am MST: May reservations (May 1–31)
March 1 at 8 am MST: June reservations (June 1–30)
April 1 at 8 am MDT: July reservations (July 1–30)
May 1 at 8 am MDT: August reservations (August 1–31)
June 1 at 8 am MDT: September reservations (September 1–30)
July 1 at 8 am MDT: October reservations (October 1–3)
A limited number of tickets will be available for purchase one day prior to entry at 6 pm MDT through Recreation.gov. These are expected to sell out quickly and we encourage visitors to plan ahead. Tickets will be required from 6am to 5 pm daily April 3 through October 3, 2022.
How do I reserve my Timed Entry Ticket?
Reservations will be available online through Recreation.gov (make a Recreation.gov account first) or by:
using the Recreation.gov mobile app (iOS/Android)
calling the Reservation Line: 877-444-6777
Reservation International Line: 606-515-6777
Reservation Line (TDD): 877-833-6777
Reservations will not be available at park entrance stations or park offices.
Timed Entry Tickets are free but require a non-refundable $2 reservation processing fee.
When using Recreation.gov, search for "Arches National Park Timed Entry Ticket," select the day you plan to visit the park, add it to your cart, and complete payment. After payment, you will receive an email confirmation with an attached Timed Entry Ticket.
Print, download, or screenshot your ticket.
Your Timed Entry Ticket and photo ID will be required for entry.
Timed Entry Tickets are non-transferable. Resale or auction of reservations is prohibited. Photo ID will be required at the time of entry.
Visit the article on the Recreation.gov Help Center for detailed information on reserving a Timed Entry Ticket.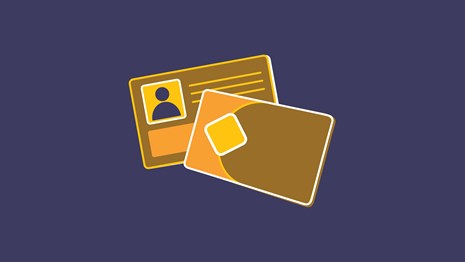 Purchase Your Park Pass or Entrance Fee
Find a full list of qualifying passes and entrance fees here.
Last updated: February 23, 2022