Help Take Care of the Park page 1
Visitors who care about Arches know which activities are helpful and which aren't. Respectful activities protect park wildlife and plants and allow other visitors to enjoy themselves.
Look at each of the visitors in this drawing and decide if what they are doing is respectful or disrespectful. Once you have made a choice, check your answers by clicking below.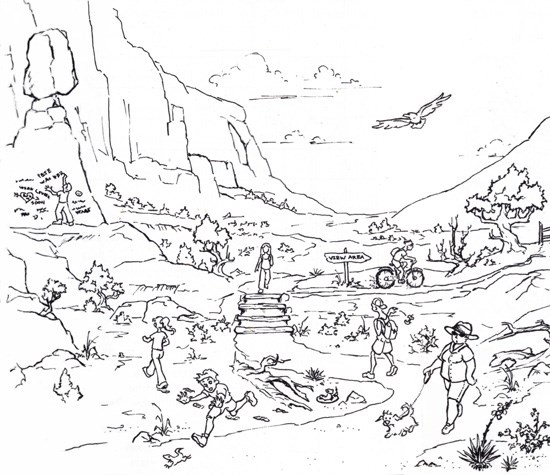 Last updated: June 11, 2021